This article is more than 1 year old
Facebook unwraps Paper, a content-hoover application
Ad-slinger cranks out new content management system for social network denizens
Facebook has announced a new application that is designed to get more people to donate more information to the social network, and to let more people spend more time viewing the ad-wrapped content.
The "Paper" smartphone app was announced by Facebook in a blog post on Thursday as part of a new strategy by the company to gather more loyal mobile users through a multi-application strategy.
Paper consists of a re-thought content management system for people posting to Facebook's gigantic data repository, and also a variety of new ways people can browse the information.
"Paper makes storytelling more beautiful with an immersive design and fullscreen, distraction-free layouts," the company wrote in an ever so fluffy blog post. "We've also made it easier to craft and share beautiful stories of your own."
The application is built out of various sections with Facebook's News Feed serving as the first one. There are other sections as well, such as sports, food, and science.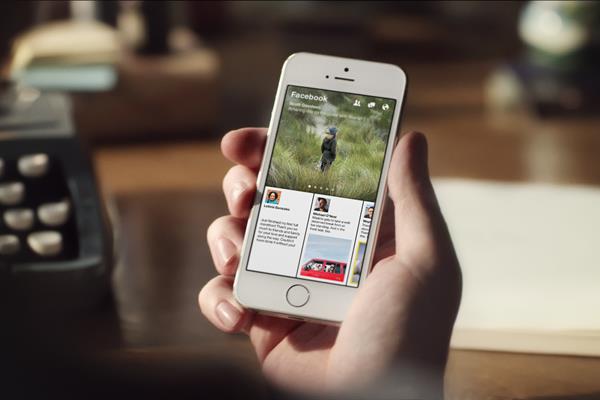 Paper sees Facebook re-think how people post and consume information on its network
"Each section includes a rich mix of content from emerging voices and well-known publications," the company wrote.
The application includes a variety of user interface tweaks, such as the ability for a person to tilt their phone to navigate large photos, for videos to autoplay, and a what-you-see-is-what-you-get interface for posting content.
As someone who uses Facebook to keep up with friends and occasionally post irritating little missives to chum's profiles, this app doesn't hold much fascination for this Reg hack. But for heavy Facebook users it seems like a useful tool, as long as you don't mind that every single action you perform on it ultimately lines the swelling coffers of Zuck & Co. As of the company's most recent earnings, 53 percent of its revenue came from mobile ads.
Paper will be available for iPhones from February 3, but an Android version has yet to be announced. ®