This article is more than 1 year old
Has Cisco made a $415 MILLION mistake with the Whiptail buyout?
Impulse buy could turn sour from unexpected consequences
Blocks and Files Is the $450m that Cisco paid for Whiptail too high, seeing as the possible costs of the deal could include losing the EMC/VCE and NetApp/FlexPod partnerships?
Let's back up a moment. Once upon a time Cisco sold networking gear. Then it entered the server market with its UCS line. It then had two players in the 4-part data centre/IT resource puzzle; servers and networks. It lacked server virtualisation software and storage.
Step forward EMC. It had storage and server virtualisation, in the form of VMware, and sold its products in competition with storage from server players Dell, HP, IBM and others. There was a growing need for converged systems, for buying compute, networking, storage and virtualisation software as a single orderable item.
Cisco and EMC saw that if they joined together they could produce a converged system from by adding EMC storage and VMware virtualisation software to Cisco's UCS servers and networking gear. There was no competition between them. SoVCE was born, the Virtual Compute Environment.
NetApp did a similar converged system partnership with Cisco, called the FlexPod, expressed as an architectural or system template. Again, no competition between the two.
Then VMware did something far-reaching; it bought Nicira in July 2012 and so got into the software-defined networking area, meaning Nicira software could be used to provide data centre networking functionality on commodity hardware instead of more expensive Cisco hardware.
Cisco bought Cloupia and its cloud management software in November 2012. VMware provides cloud management capabilities.
Now we have Cisco and EMC/VMware beginning to compete in the developing software-defined networking and cloud management areas. But Cisco had no network-attached storage product, file or block-access, so the core Cisco server plus EMC storage basis of the VCE partnership was intact.
Then Cisco bought Whiptail, an all-flash network-attached array, for a massive $415m in September last year. At the time we were told: "Whiptail will strengthen Cisco's Unified Computing System (UCS) strategy and enhance application performance by integrating scalable solid state memory into the UCS's fabric computing architecture. ... [It will evolve] the UCS architecture by integrating data acceleration capability into the compute layer."
That doesn't sound like Whiptail's Invicta and other brand name arrays would be sold as networked storage arrays, meaning the basis for the VCE relationship was still intact.
Only Cisco presented info about its UCS Invicta products on its website, which we wrote about here. In our view, UCS Invicta was a networked flash array resource which would compete with EMC's XtremIO flash array product, and also NetApp's EF540/550 all-flash arrays and it's coming FlashRay product.
There was no formal Cisco UCS Invicta press announcement; no mention of how EMC and NetApp viewed the product. We were told: "Lots of Cisco news in the lead up to Cisco Live Milan, so we decided to skip the release."
And now Cisco has made UCS Invicta information on its website unavailable; the links we quoted in our story above now don't work. For example, clicking this link gets you this information:

Cisco UCS Invicta product links.
Clicking on either product link gets you to a generic UCS webpage with no information about the two products, which was the case before.
Why?
We suggest that, contrary to its initial idea that UCS Invicta wold not compete with either XtremIO or EF/540/550 and FlashRay, it most decidedly will.
We have asked EMC and NetApp about Invicta competition with XtremIO and EF540/550/FlashRay.
John Rollason, NetApp's EMEA Product, Solutions and Alliances Director, said: "NetApp and Cisco remain committed to a long-term technology partnership in the data centre and the cloud. We continue to collaborate with Cisco on FlexPod opportunities for customers that leverage our industry-leading flash technologies to accelerate application performance. While we continue to improve performance in FlexPod with our Flash Pool and Flash Cache technology, we have no plans to integrate the Cisco UCS Invicta Series technology into our joint converged infrastructure solution."
That's clear. But if NetApp won't be able to integrate its FlashRay technology into FlexPod either then FlexPod falls behind as it will not have any all-flash array config.
We can readily imagine that EMC won't agree to an Invicta-using vBlock and Cisco will not support an XtremIO-using vBlock. (We are in dialogue with EMC to understand its position and will update this story once we know more)
Arguably Cisco cannot do as it said it would do, and evolve "the UCS architecture by integrating data acceleration capability into the compute layer." To do that you need PCIe flash or FlashDIMMS, and Cisco should have bought Fusion-IO, SMART Storage or Virident - server flash acceleration-focussed suppliers. You can't simply integrate a networked flash array into the compute layer unless you are able to provide a PCIe-class interconnect and system software to provide flash content consistency across the servers.
We're talking about something like a Cisco equivalent of Oracle Engineered systems. But Cisco hasn't done this. Essentially, it seems to us, Cisco has enabled a management facility - UCS Director - to manage the Whiptail arrays, has given the arrays UCS server-based processors – but not altered the array operating systems much or changed the Ethernet/Fibre Channel network connectivity – and branded them UCS Invicta.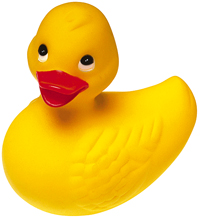 Big deal. If it walks like a duck and quacks like a duck then it's a duck - quack, quack.
How will Cisco get a return on its $415 million Whiptail investment if it has to sell Invicta arrays against EMC and NetApp all-flash arrays? It's nonsense.
If it does turn the Invicta technology into closely-attached server acceleration flash then it's selling against Fusion-io, Virident and every other PCIe flash card supplier plus SanDisk and its ULLtraDIMMs. Again it's a nonsense. Whiptail doesn't know anything about server-attach flash or its software.
Cisco is, we think, having to face up to the prospect that selling UCS Invicta arrays will mean the ending of the VCE and FlexPod partnerships. Is it worth it? Has it bought a Trojan horse product inside its walls? Has it shot itself in both feet by spaffing $415m on a technology that will destroy two of its most important partnerships? Watch this space. ®