This article is more than 1 year old
NASA probe orbiting Moon sights ANOTHER SPACECRAFT
Sadly, it's one of ours
NASA's Lunar Reconnaissance Orbiter (LRO) has snapped a picture of a spacecraft flying over the Moon beneath it - unfortunately, it was one of the space agency's own satellites.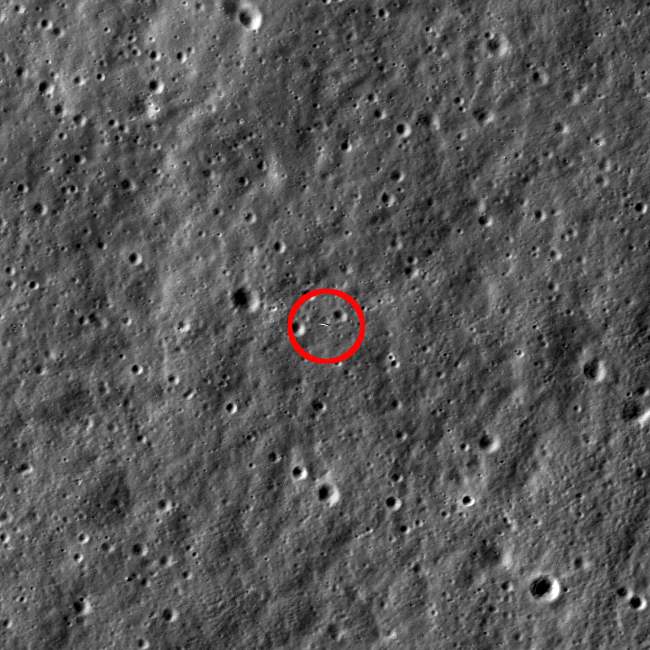 LRO was ready on the camera when the Lunar Atmosphere and Dust Environment Explorer (LADEE) craft passed below in orbit around Earth's favourite space rock, as the teams back home worked together to line the two up.
LADEE is in an east-to-west equatorial orbit and LRO is circling the Moon in a polar orbit south-to-north, putting the pair of satellites in close proximity every so often, including two weeks ago when LRO got the snap of LADEE passing within 9km of it.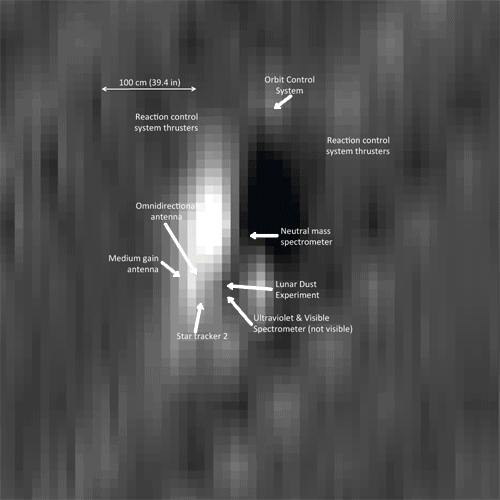 LRO snaps pic of LADEE. Credit: NASA/Goddard/Arizona State University
The picture is all the more impressive as the orbiter's camera is a push-broom imager, which build-up images one line at a time, making catching the speedy wee LADEE quite tricky. Both spacecraft are at velocities of nearly 1,600m a second, so the timing had to be just right.
LADEE didn't quite pass right underneath LRO, instead the orbiter rolled 34 degrees west to get its camera in line. The sat passed into the narrow angle camera field for 1.35 milliseconds, just enough time for the smeared pic of its orbit.
Mostly because they already know what it looks like, NASA boffins were able to just about make out the engine nozzle, bright solar panel and star tracker camera on the craft. ®