The Cambridge company Novalia is working to launch a printed keyboard in the next year. What makes it special is a process which allows x-y printing, which means much more speedy production of the 'boards.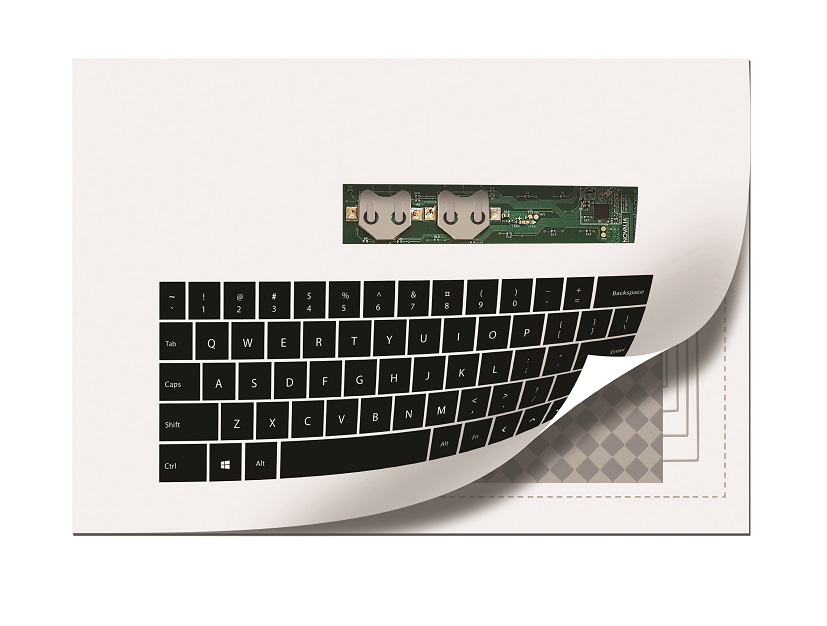 Both layers are printed at the same time
While the Cambridge-based company has previously shown devices with discrete buttons, until now, it had only talked about a full keyboard as a demonstration prototype.
Any image can be printed on the paper, so while the illustration is a qwerty keyboard it can also double as a trackpad or be used for anything that would traditionally require a much more expensive touchscreen.
Printing presses which are designed for high-volume runs – such as shampoo bottles – are being used to create the electronics.
Novalia's process uses metal plates with the circuit embossed to carry the special conductive ink. Electronics can be printed at the rate of 100m/minute, far faster and far cheaper than traditional electronics, albeit slower than the presses run when they are printing ordinary labels.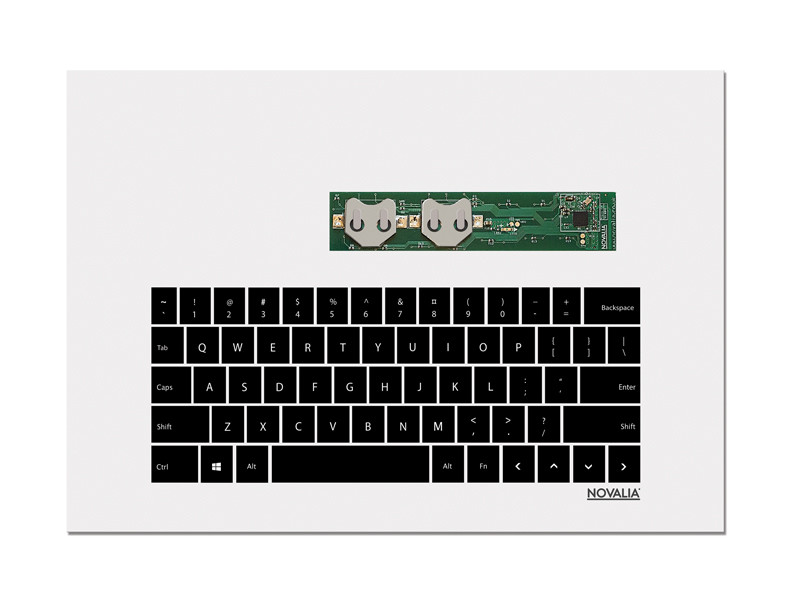 Top layer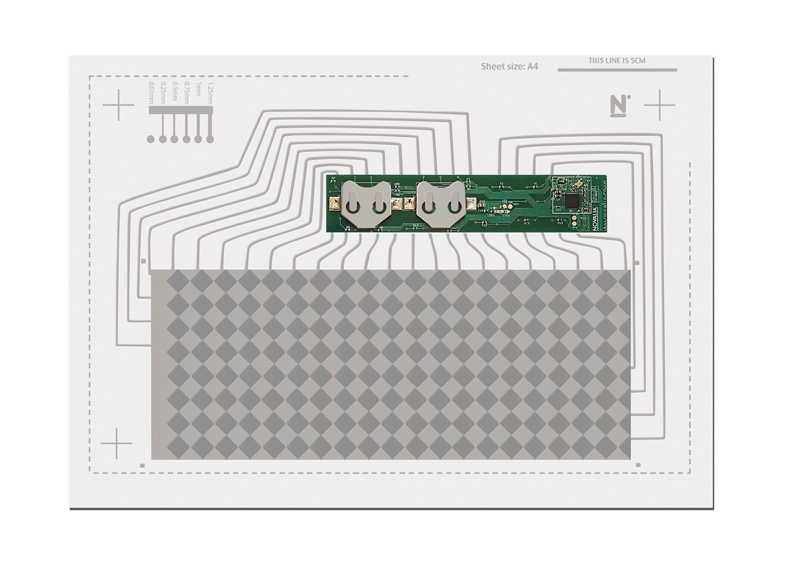 Underlying layer
Both layers are printed at the same time and the matrix can be used in the same way as any other capacitive touch screen. And because it is capacitive the paper can be the other side of glass, or embedded in a car windscreen or dashboard.
The keyboard they have shown uses a Nordic Semiconductor chip which handles both the decoding of the keyboard and Bluetooth. While Novalia has experimented with printing transistors, it proved unreliable with low yields and so chose to attach a single chip to the A4 sheet.
The result is cheap incredibly light and flexible. Excluding the watch batteries it uses as power the paper keyboard weighs 30g, and it is a tenth of the thickness of a keyboard made by another process.
Novalia is working with display companies to produce ultra thin, ultra light-weight devices, and while they don't do the displays themselves there are plenty of Cambridge companies who do.
One major application will be point of sale where custom materials can be used for a short promotional campaign and then thrown away. ®
Similar topics