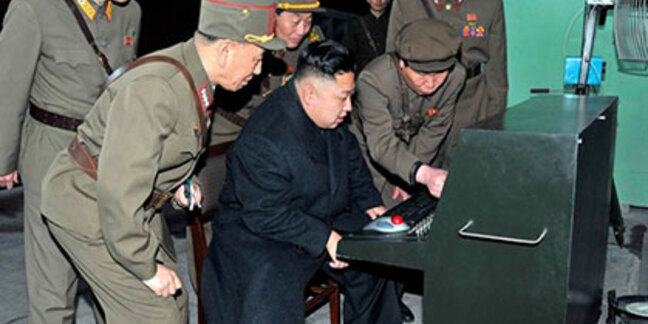 North Korea has agreed to allow internet access within its borders, or at least within the bounds of an industrial park run jointly with firms from the South.
Pyongyang officials have agreed to open a business centre in the Kaesong Industrial Complex in the first half of the year, which will initially house 20 internet-connected PCs.
If that goes to plan then all the firms based in the park will be connected. There are over 100 businesses operating there - run by South Korean owners but staffed mainly by those from the North.
"Officials and employees in the North's border city will be able to use most of the online services now available in South Korea," a Ministry of Unification official told newswire Yonhap.
"Considering the fact that workers there have to communicate via phone or fax machines to those in the South, the internet linkage will boost efficiency, cut costs, and guarantee security."
South Korean ISP KT and North Korea's Post and Telecommunications Corporation will apparently work together on the fine print.
While nothing is ever straightforward when it comes to the unpredictable Hermit Kingdom, the signs are positive that it wants to improve connectivity into the flagship complex.
However, it would be a leap too far to assume that the move signals a softening of attitudes in Pyongyang.
It's more than likely that the Kim Jong-un regime will require some kind of monitoring and/or censorship apparatus in place to ensure the 44,000+ North Koreans working at the plant aren't given the run of the world wide web.
Kaesong has been an important source of income for cash-strapped Norks since it began operations in 2004 and news emerged last November that work on a second park dedicated to hi-tech companies had begun in the vicinity.
Most North Koreans are forbidden access to the web, apart from a select group of scientists, academics and 'elite' members of society. ®
Sponsored: How to simplify data protection on Amazon Web Services