Toshiba opens curtains, reveals air-cushioned 5-terabyte terror
Take THAT, spinning rust flingers. HGST, Seagate - we're looking at you
Toshiba, the newest third 3.5-inch disk drive manufacturer, has announced a 5TB drive, beating other suppliers except HGST.
HGST has gone 1TB better with its 6TB helium-filled Ultrastar product but Toshiba is the first manufacturer, we believe, to introduce a 5TB air-filled drive.
We're expecting 5TB drives from Seagate this year, but those will use shingled magnetic recording with overlapping tracks and poor rewrite speed.
The MG04 drives come in 6Gbit/s SAS and SATA versions and feature:
2, 3, 4, and 5TB capacities
5 platters - based on physical dimensions being unchanged from MG03 series
1TB platters compared to previous 4TB MG03's 800GB platters
Sustained sequential streaming at 175MiB/s to 205MiB/s as capacity increases from 2TB to 5TB
Persistent write cache
Instant erase option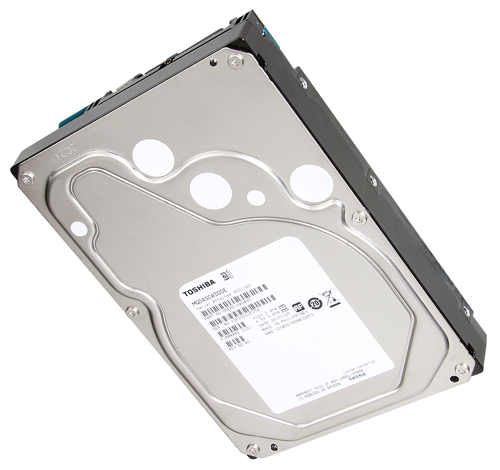 Toshiba 5TB MG04 disk drive.
Access MG04 drive datasheets here (PDF, of course). ®