Wii Fit for purpose?
The Wii meant unqualified success for Nintendo and a new focus for the company, as it looked to cater for its new-found non-gamer customers. Wii Sports's success giving rise to Wii Fit, Wii Party and Wii Music, and directly influencing the design of the Wii U.
A great plan but one key fact: scant few of Nintendo's newly recruited fans had any intention of upgrading to the Wii U, a console they simply didn't need or desire.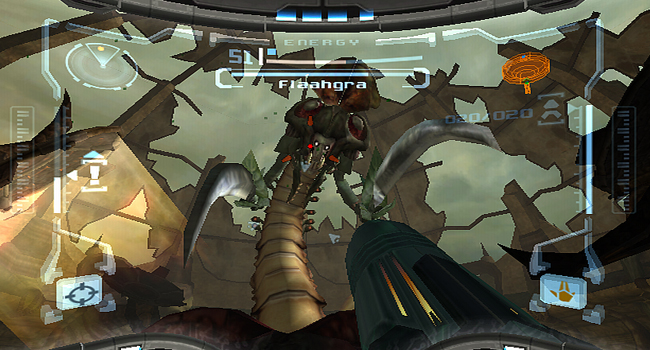 It's not like Nintendo hardware can't support modern-style games, such as Metroid Prime...
The Wii U is the very antithesis of everything it should have been directly because of the Wii's freakish success. Nintendo was saved from failure, but at a cost: it didn't recognise the mistakes it made with the Wii. It remained convinced that the Nintendo way was the best way, in turn setting itself up for the mother of all falls.
Imagine what the Wii's successor would have been like if the Wii had bombed like it should have done. Gone would be any notion of a GamePad, exercise software, cutesy visuals and, most satisfyingly of all, the console's ridiculous name.
Instead, quick to take stock of its console rivals and determined to rekindle third-party support, Nintendo would have turned to processing power, online connectivity and to new entries into its iconic franchises. Having given up the Wii as a lost cause, Nintendo's would have launched successor machine a year before Sony's PS4 and Microsoft's Xbox One with true next-generation hardware.
Instead of looking to re-tempt a uninterested audience with the promise of high-def Wii Sports and Wii Fit, the company would have emphasised production of Zelda, Mario Kart, Star Fox, Smash Bros. Metroid and Mario. All out within the first 18 months of launch, re-imagined in next-gen visuals and with robust multiplayer.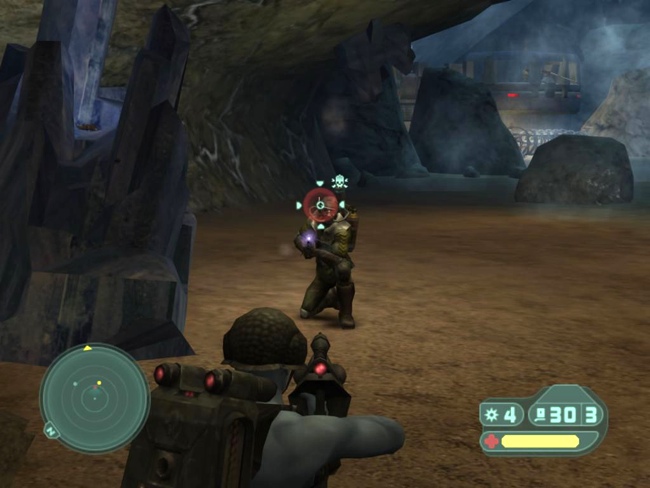 ...or great shooters, like Rogue Trooper
The resulting success of a Wii U alternative would have meant less dependence on classic NES, SNES, N64 and GBA games as system sellers. This in turn would present Nintendo with the flexibility of cashing in on its old titles on mobile platforms without fear of losing its console's unique selling point.
Imagine an iOS or Android Virtual Console Nintendo app giving you access to touchscreen-adapted versions of all your old favourites.
Instead, Nintendo has backed itself into a corner from which it can't rekindle its following. It could cash in on its franchises and sell its services to Sony – I can't see a Japanese company siding with Microsoft. Yet that would mark the end of Nintendo as an innovator and originator of hardware. We all saw how well that went for Sega.
Maybe I'm mad to think that Nintendo's franchises are still important these days. After all, we live in the time of CoD. Can a moustachioed cartoon plumber really matter in the high-octane world of automatic fire and tea bagging?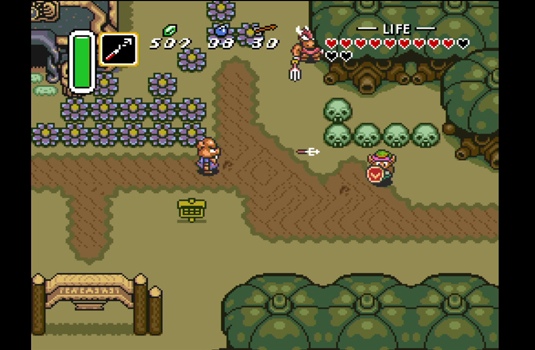 Is Nintendo simply too linked to the past?
Nintendo represents the last bastion of what gaming used to be about. Yes it's bright, brash and oh-so-happy, but isn't that something worth saving in an increasingly anodyne industry obsessed with violence and photorealism? Come on, Mr Iwata: get it sorted out. ®
Similar topics