Flappy Bird crosses over into cryptocurrency, big data
Flappymmo also seems to offer interesting data mining possibilities
The Flappy Bird phenomenon is showing little sign of hitting one last, fatal, pipe as the game has now spawned at least two Bitcoin clones and a big data analysis of gamers' performance.
On the cryptocurrency front, Flappycoin Pool, and the still-to-launch Flappycoin.org are battling it out for supremacy, with the latter claiming greater authenticity.
Those attempts to clamber aboard the Flappy Birdwagon can now be informed by this analysis of 419,000 attempts to play the game clone at Flappymmo.com.
The analysis is notable for two reasons, the first of which is that it seems not to have been much of a chore to extract data about the 419,000 player sessions, complete with user name. Which is probably not what players had in mind.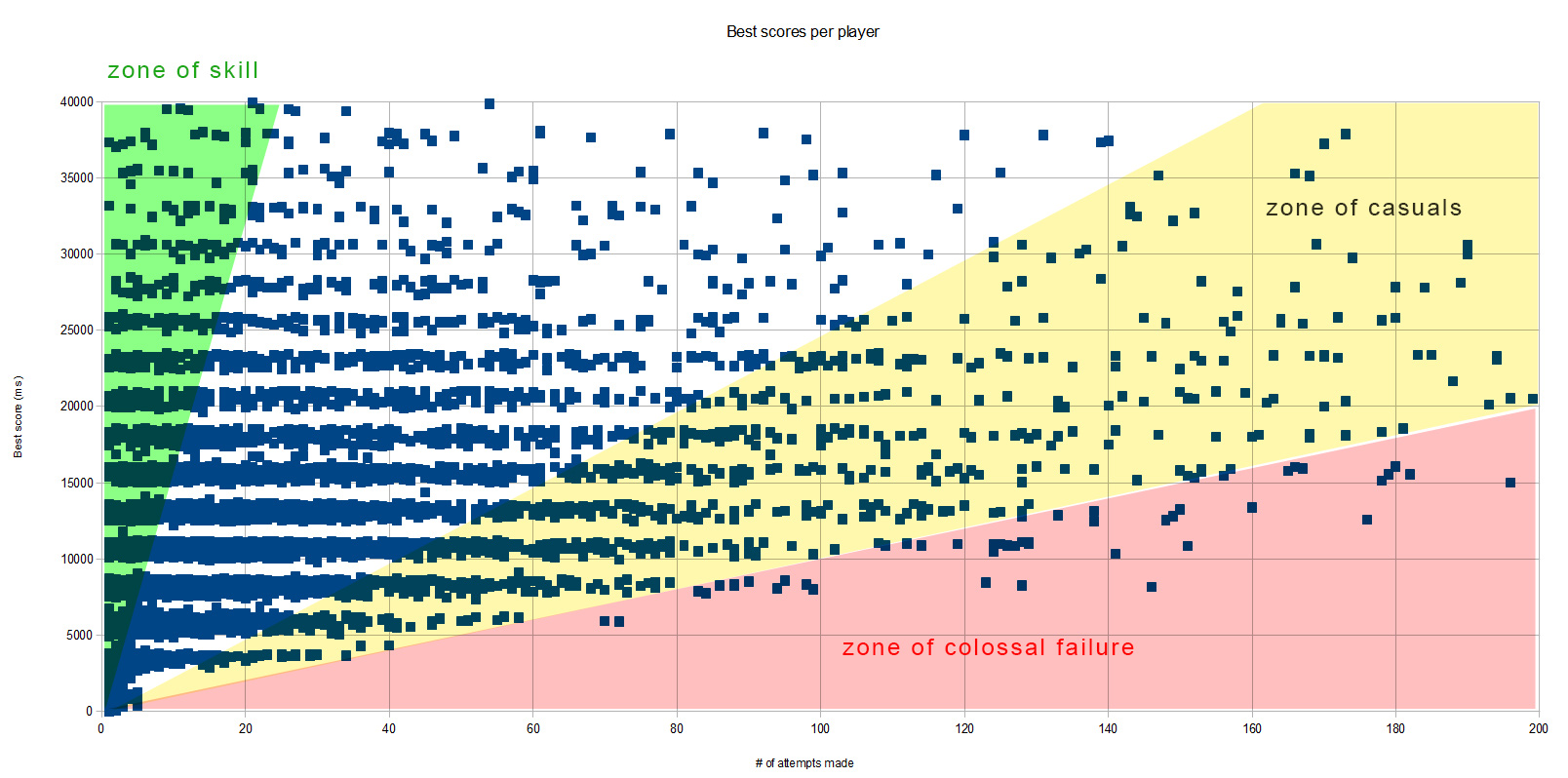 A visualisation of 419,000 Flappy Bird players' achievements. Click here to see a big version
The second reason is, as the visualisation above shows, that the game can induce madness: who on earth would play the game 200 times and still remain in the "zone of colossal failure"? ®