Actor who played Rogue Two in Star Wars dies aged 67
Christopher Malcolm also noted for Rocky Horror, Ab Fab gay dad roles
Obit Christopher Malcolm, the actor who played Rebel space pilot Zev Senesca - callsign Rogue Two - in The Empire Strikes Back, and also portrayed Rocky Horror Show character Brad Majors and Saffy's gay dad in various episodes of Brit telly hit Absolutely Fabulous, has died aged 67.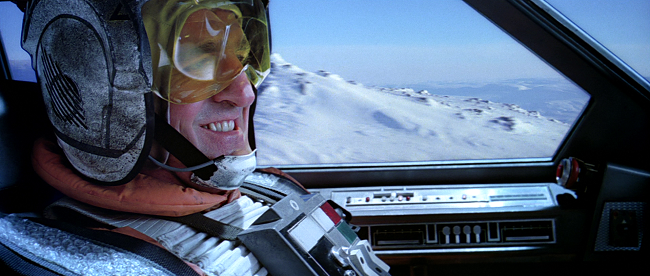 Rogue Two in the skies above Hoth.
His daughter tweeted:
Today the world lost a beautiful, brilliant man. My dad Christopher Malcolm left peacefully and with dignity. He will always be my hero. X

— morgan lloyd malcolm (@mogster) February 15, 2014
Originally from Scotland, Malcolm grew up in Canada before returning to old Blighty at the age of 19. He began work with the Royal Shakespeare Company, and went on to have a long and successful career in acting and production.
Most Register readers will probably remember him best for his turn on the movie screen as Zev Senesca, a pilot in the Rebel Alliance's elite Rogue Squadron, with callsign Rogue Two. Though Rogue Squadron normally flew starfighters in space battles, in The Empire Strikes Back they were mounted in snowspeeders while engaging the Imperial ground forces assaulting Echo Base on the iceworld Hoth. Rogue Two did not survive the battle.
Other highlights of Malcolm's career included the role of Brad Majors in the original Rocky Horror Show, and he went on to work as a producer on subsequent Rocky Horror productions. British readers will also recall his occasional appearances on TV hit Absolutely Fabulous as Justin, the gay ex-husband of crazed PR operative Edina Monsoon and father of her alienated daughter Saffy.
He is survived by his wife, actress Judy Lloyd, and his three children and one grandson. ®