This article is more than 1 year old
American Idol host's keyboard firm smacks back against BlackBerry in patent spat
Ryan Seacrest's biz: Chuh! That IP? It's 'not enforceable'...
Typo Keyboards, the iPhone keyboard firm co-founded by TV host Ryan Seacrest, has hit back at patent infringement claims from BlackBerry, claiming that the Canadian company's intellectual property isn't even valid.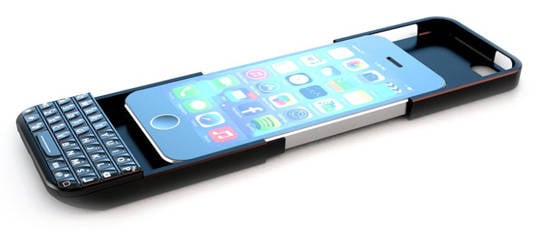 Typo said in a court filing that the patents BlackBerry is trying to assert against the firm over its attachable keyboard accessory for Jesus mobes don't actually comply with legal requirements for patentability.
BlackBerry sued the company last month, calling its keyboard peripheral a "blatant infringement against BlackBerry's iconic keyboard". But Typo has not only asked a US judge to rule that BlackBerry's patents haven't been infringed, but to declare some of its claims invalid and unenforceable.
For example, Typo said one patent was unenforceable because the inventors had allegedly withheld known prior art references from the Patent and Trademark Office when they were applying for the patent. The company is asking the judge to dismiss the case and award it its legal fees along with a permanent injunction to stop BlackBerry from suing or threatening to sue it again. ®