Big Beardie's watching: Gaze into the screen... it shall gaze also into you
Sending out an SMS: How the face-recog ad-push tech works
Walk into a petrol station in the UK and you might see an Amscreen advertising things to you. But it's not only you who's doing the looking; it is looking at you too.
It's nothing personal...
The screen uses technology from Quividi to work out your age and gender.
It looks at hair length, cheek structure, eye distance and dark shadows to categorise you as male or female and in one of four age groups – under 15, 15 to 34, 35 to 66 and over 65. The firm that made it claims a whopping 86 per cent accuracy.
It doesn't recognise people so it can't say "Hello Chief Anderton", nor does it remember people with a view to selling you whatever you bought last time. Amscreen is, however, looking to technologies where the customer agrees to be tracked – things like iBeacon – but it is staying clear of anything which might encroach on personal data (such as remembering people by logging the MAC addresses of their smartphones).
The system is, however, connected to the shop's EPOS data and so can promote products that are selling well or which are complementary to those which are selling well – such as promoting orange juice when there is a run on bread. Advertisements can be tailored to other factors – typically the weather – Amscreen refers to it as an "offline connected platform".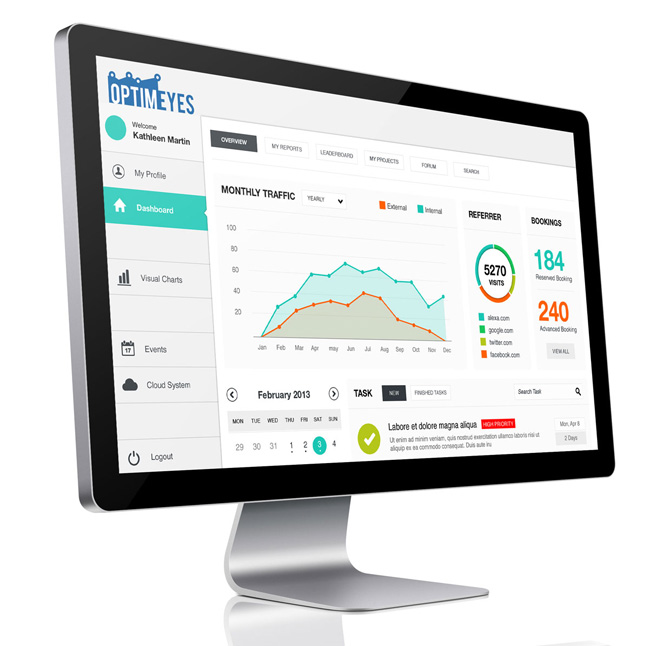 Just as Amstrad was Alan Michael Sugar Trading, Amscreen is Lord Sugar's modern take on posters, perhaps the world's oldest advertising medium.
The device hardware and software is proprietary – The UK Apprentice boss insisted that they have full ownership – uses a standard webcam and has GPS.
Advertisers are sold packages of viewers – something that can't be done with posters – and the information is tailored to the customer and the location so that the standard advertisement can be overlaid with the name of the nearest shop selling whatever is in the advert.
The main content is pushed from a server in Bolton. Amscreen sends an SMS to the screen which then fires up a 3G connection to pull down the latest advertisements.
Amscreen is looking to improve the demographic information, but without impinging on personal privacy. So it will be some time before it measures your feet and offers you some size nine chukka boots. ®