Terrifying photo special: 'Electric Cannon' anal orgasmo-probe in use ... on a BULL
Our snapper suffers lifelong mental scars, now you can too
---
NSFW For the benefit of those readers feeling frankly tired of the internet this fine February Friday, we're delighted to present a picture special so bereft of an IT angle that we're not even going to bother attempting to concoct a vaguely tenuous link.
Yes indeed, if you've ever wondered - like you do - just how you milk a bull, and indeed just why on God's green earth you'd want to, the illuminating truth is about to be revealed.
Introducing, then, local vet Rubén Prieto Moreno, of Clínica Veterinaria Gredos, the man who tends to my donkeys and has my mutt pack running for the hills when he rolls up to administer their annual rabies shots.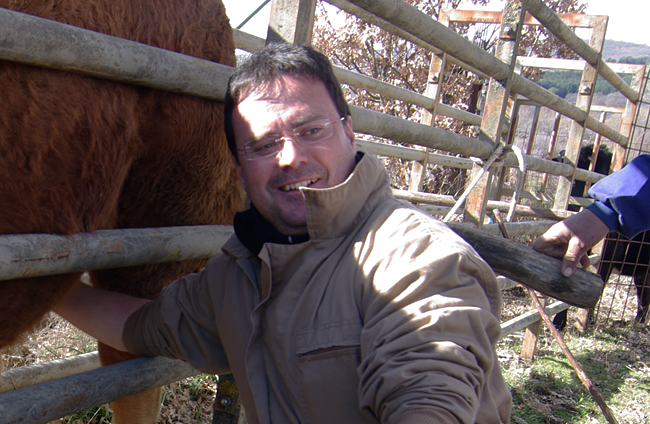 Mutt packs beware: Rubén Prieto Moreno
Rubén studied at the Universidad Complutense de Madrid, and has been bothering animals around the town of El Barco de Ávila for 11 years. Earlier this week, he told me he'd been tasked with checking the fertility of a limousin bull, before the beast got jiggy with his harem of heifers, so I decided to tag along to see how it's done.
We hooked up bright an early with farmers Vicente and Demetrio, with local lad and trainee vet Israel also in attendance to get some hands-on experience in the final stretch of his five-year university course.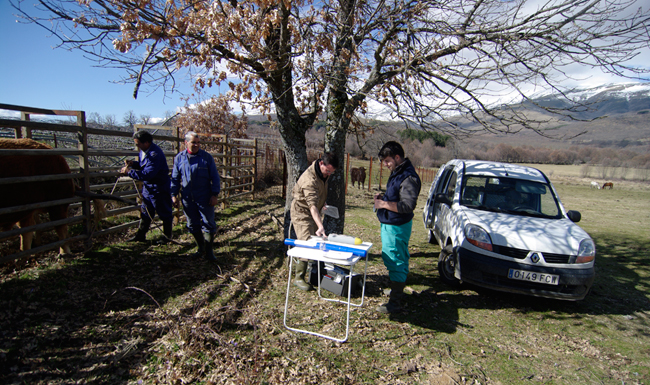 Vicente, Demetrio, Rubén and Israel prepare for action
The instruments of torture are impressive indeed, with a 12V ejaculator and its Flash Gordon 1950s retro style probe forming an impressive conjunction of kit. Note the XLR connection for the probe - that's as close to a tech angle as this gets.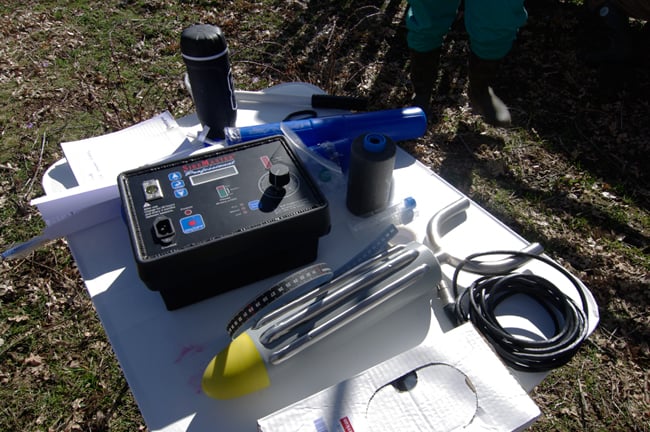 XLR: Invented by James H. Cannon of Cannon Electric in California
First up, Demetrio and Vicente corralled the animal...