A French entrepreneur is hoping that by 2015, those with €100,000 in spare change will slip the surly bonds of earth aboard his Vaylon Pégase (Pegasus) flying car.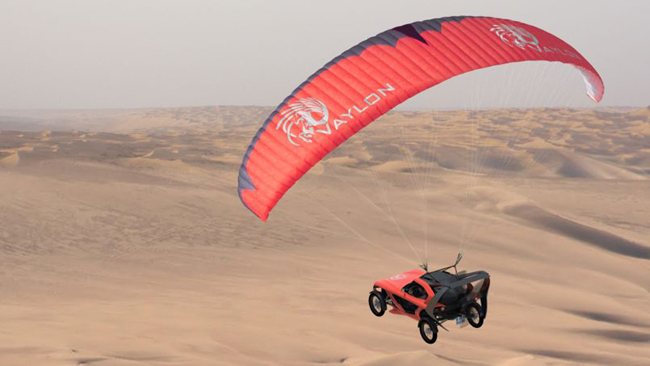 La voiture volante. Pic: Vaylon
Jérôme Dauffy's vehicle is actually a powered paraglider concept, with the added advantage of being able to stow the canopy and make merry on terra firma in a dune buggy.
Not exactly the flying car we've been demanding since boffins first promised cheap weekend round trips to the Moon within a decade and and robotic butlers in every home, but Dauffy reckons the idea's got legs for moving "anywhere in the world".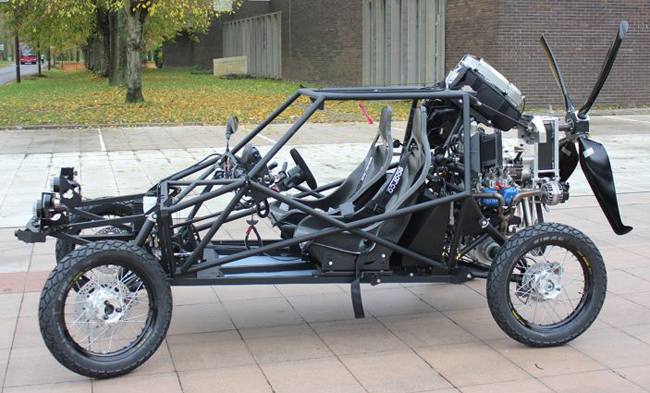 The Pegasus prototype. Pic: Vaylon
The French military agrees, and has chipped in €60,000 towards developing a fully functioning protoype. A spokesman for the Direction générale de l'armement (Armaments General Directorate) told Le Figaro: "Less expensive and more discreet than a helicopter, Pegasus would allow us to carry out reconnaissance, but also to operate in rough or inaccessible terrain."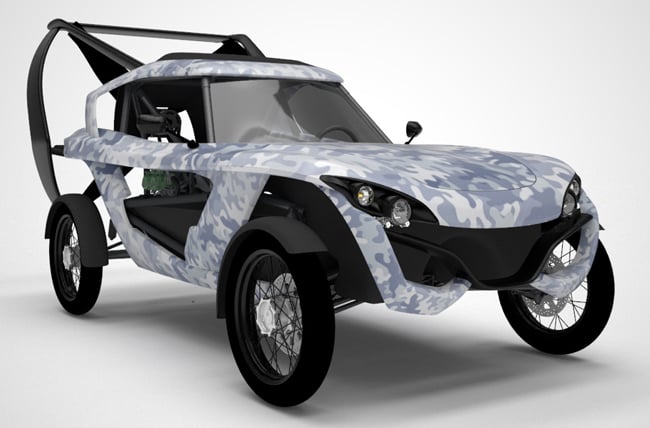 Pégase - Coming soon to inaccessible terrain near you.
Unfortunately for impatient prospective flying car owners, this voiture volante is not a cure for rush-hour woes. Dauffy said: "Pegasus is bound by ultralight regulations, which don't allow flights near cities."
Pegasus boasts a 38m² wing lifting a maximum payload of 250kg to a celling of 3,000m. It can cruise at 60-80km/h for three hours. While on the ground, its top speed is 100km/h. ®