MWC 2014 Three years after it announced a switch to Windows Phone, Nokia launched a family of Android-based phones today at Mobile World Congress 2014.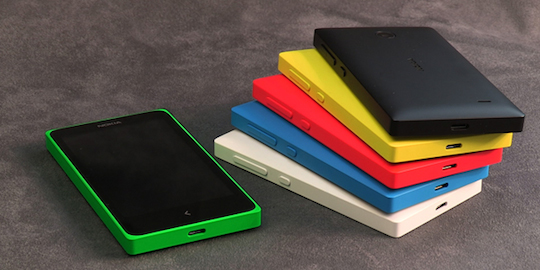 Nokia's new X family of mobes...
The first three devices revealed today at Mobile World Congress adopt the same strategy Amazon has with Android: use the open-source base and develop your own services and app store options. As expected, the range is aimed at "growth markets" (which is the new, less patronising way of saying "emerging markets").
The three are priced at €89, €99 and €109 and, as expected, replace Google apps and services with Nokia and Microsoft apps and services.
Nokia CEO Stephen Elop described the Nokia X range as a "feeder system" for the Lumia devices and Microsoft services. A new Nokia Store tailored for emerging growth markets goes where the Google Play store would go.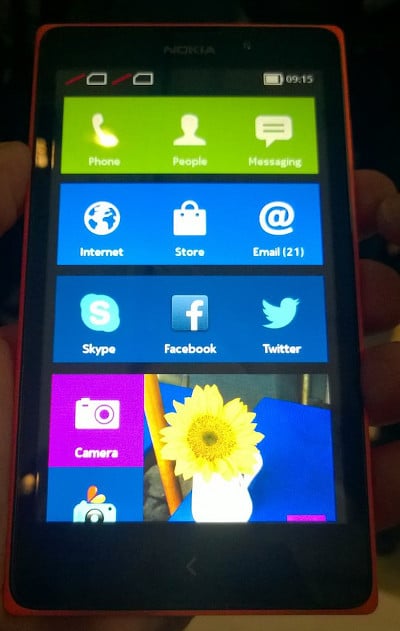 The look-and-feel of X marries the style of Windows Phones Tiles with Nokia's "FastLane", a time-based list of the user's activity that works well on low-cost touch Asha feature phones. Beefed up slightly here, TimeLine is effectively the task-switcher and notifications pane.
Other Asha design elements are present, such as the pull-down controls from the top. And "push-up" menu from the bottom. Nokia has added a Spotlight-style search - which even Lumias currently lack. As well as its own app store, Nokia will support third parties like Yandex. Elop admitted full compatibility couldn't be guaranteed where an app calls Google APIs, and some recompilation may be necessary.
Asked why it looked like he was burning his platforms all over again, Elop said that manufacturers who had gone with Android years ago were struggling to maintain a booth presence at the show, because they were unable to differentiate their wares adequately. He said he thought Microsoft would make the difference.
He insisted Nokia will differentiate itself too with build quality, design, reliability and Nokia's HERE and Mix Radio services. Devices in the X and Lumia ranges will overlap in price, he admitted, but X devices "will generally be priced lower".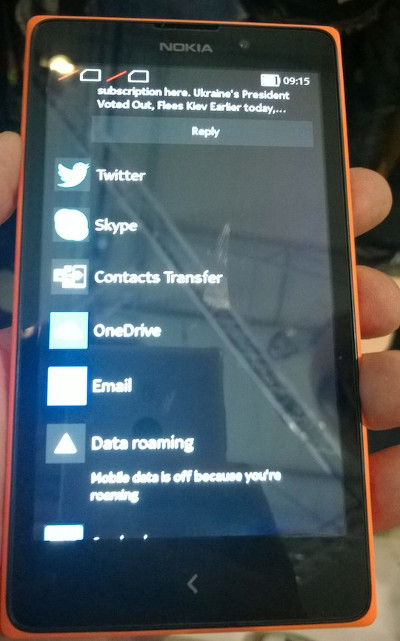 Timeline: A cocktail of Win Phone tiles and FastLane...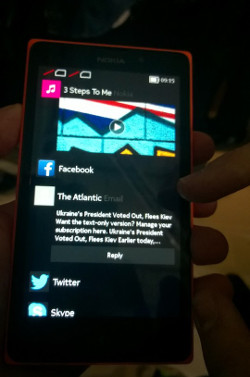 No electricity... no problem
These models won't be sold in Western markets, where Lumia prices will fall further, and offer more attractive basic specs. The entry-level X is a 4-inch model with 512MB of RAM, the X+ bumps this up to 768MB of RAM and includes a MicroSD card, while the the most expensive of the three, the €109 (£90) XL, features a 5-inch display, 5MP rear camera. All are 3G and feature 800 x 480px resolution display. (More specs can be found here). BBM and Opera browser are bundled.
App compatibility isn't guaranteed.
Our brief hands-on (more later) revealed TimeLine works well and performance is adequate but won't win any prizes. That shouldn't matter so much for first time buyers in the markets it's being sold into: with prospective buyers coming from Ashas or dumbphones, it should be a bump up. Or that's the idea.
A certain amount of pride must have been swallowed to launch an Android range after forswearing it for so long. But what choice did Nokia have? All the growth in this market is in the sub-$100 range, as a new middle class emerges.
For these punters, even a Moto G - the choice budget Android in the West - is prohibitively expensive. And while Microsoft feels it has found a cuckoo in the nest, it's a necessity too. Without the X, the "next billion" smartphone users will enter the market without ever seeing a Microsoft service. ®
Similar topics