This article is more than 1 year old
Samsung and Apple BEWARE: Huawei is coming to eat your lunch
Cheap Chinese Landfill AndroidTM? HAH! You fool
MWC 2014 Richard Yu, Huawei's consumer boss, was one of the highlights of the presentations at Mobile World Congress. This is not because he's easy to understand; like a French president travelling overseas, he makes no concessions to his pronunciation advisors. It's because he thinks everyone else is rubbish.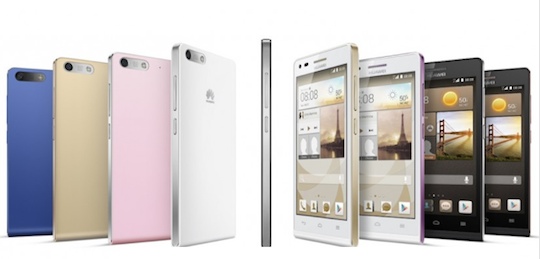 Huawei's new range
Samsung and Apple, according to Yu, haven't got a clue. And for the first time in its short life as a consumer tech company, Huawei is beginning to live up to Yu's high opinion.
Huawei has made more rapid advances in design savvy than any company I've ever seen. It took years for Koreans like LG and Samsung to move beyond uniform me-too plastic. Huawei's designs are excellent and the consumer unit is barely three years old.
But Huawei really needs to be watched closely because it's starting to reap the dividend of China's investment in science and engineering. The technology here, from the five new products unveiled on Sunday, is really quite startlingly excellent.
Huawei launched two tablets, a midrange phone, the world's fastest 4G Wi-Fi hotspot and a combo wearable wristband/headset here. One of the tablets – the 7-inch MediaPad X1 – is a phone too. Yu reeled off the engineering in the tablet: nano injection moulding, new kinds of laser etching wire and bonding, low temperature polysilicon screen tech, content adaptive brightness control... all to produce a very thin device with a very narrow bezel that feels very premium.
You can see why this company is different from the dozens of market entrants from Asia we've seen over the years.
It's unlikely that the MediaPad X1 will be a mass market success this year, as nobody has made a success of a tablet at that price other than Apple - but it should terrify the competition. The €249 midrange Huawei phone announced here, the Ascend G6, is also noteworthy for a few reasons. The specs may be predictable but the software has gotten a lot better: it takes a photo when the subject smiles (a slightly creepy feature), enhances faces and so on. The design is really excellent - it feels much more classy and expensive than a Samsung.
The LTE dongle showed Huawei's radio smarts - the first Cat 6 with CA (carrier aggregation) capable of 300Mbit/s second downloads, if your network supports it. Huawei sells more LTE equipment to networks than anyone else. It can support up to 10 devices for 10 hours at a time - and can "reverse charge" devices that need a power top-up. The wearable, which sees the user rip off a Bluetooth earpiece when a call comes in, wasn't so successful. But it is a first generation attempt.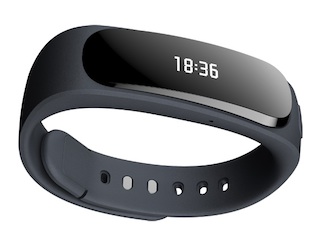 A few obstacles to world domination remain, however. Huawei is ranked third in the world today, selling 52 million phones (which is more than the entire Windows Phone market) but far behind Apple and Samsung. It has made inroads into Europe but less so in the UK, where it's only 12 per cent up. The name itself is hard to pronounce for Anglophones - most English-speakers say "Hu-Wah-Way" but even that isn't quite correct. Even with sponsorship this might be an insurmountable obstacle in some markets. And it has yet to put a distribution channel into place.
Samsung should be very concerned at what Huawei might be demonstrating in two to three years' time. So should everyone else. ®