Battling with Blizzard's new WoW expansion and Diablo revamp
El Reg gaming mistress given sneak peek at the dev's EU HQ
---
Preview Kerrigan is hunting me down and the Zerg are swarming. Praise the Earth Mother – Chen materialises to rescue me with his Brewmaster skills and calm me down with a tankard of Thunderbrew. Am I hallucinating? No, I'm at the EU Blizzard HQ to talk to the development teams behind the new expansions for World of Warcraft: Warlords of Draenor and Diablo III: Reaper of Souls.
After a sneaky peek, both are categorically on my birthday list (end of April since you're asking).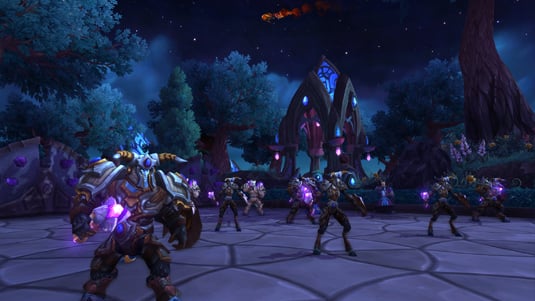 Purple is the new black in WoW: Warlords of Draenor
After hitting level 90 and grinding for my Cloud Serpent flying mount, I'm all set for a fresh narrative and sweeping expansion. But even I, the inhabitant of an RP server, became slightly confused by the time travel narrative that is the foundation for this new expansion.
Without going into much depth, this expansion is set in the world of the Old Horde and gives us seven new zones within Draenor, the home of the Iron Horde Orcs and a savage and wild landscape that we now know as Outland. Yep, you guessed it, we are going to an alternate timeline for this expansion.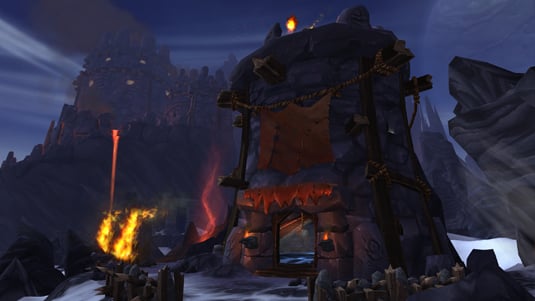 Fiery reception
The Siege of Orgrimmar saw Garrosh Hellscream escape his Pandarian prison and manipulate time to try to change the history of the Orc Clans. A bit too WOWception? I can only suppose that if you're totally new to World of Warcraft and about to invest in a Battlechest, the wealth of new content available and level 90 boost will outweigh any narrative plot holes.
Personally, the thought nearly brought me to tears, but I can understand Blizzard's rationale behind enabling a character to start at level 90, as this will allow players to jump straight into the Draenor content together without any faffing or waiting for your mates to catch up.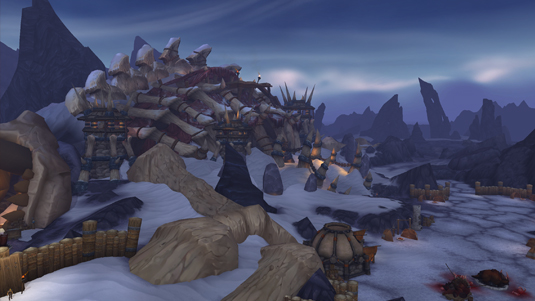 The chilll zone
Apparently you will also be able to boost an additional character for $60 (no European pricing yet) in a not-very-micro-at-all-transaction. Yet if you think Blizzard is suggesting that the first 90 levels are so boring it's worth $60 not to play them, then I would heartily disagree.
Having a short foray into both starting zones – chilly Frostfire Ridge, home to the Frost Wolf Clan and Moonlit Shadowmoon Valley, which the Alliance is struggling to hold around the Holy Temple of Karabor – it was apparent from the instant I logged in that the Iron Horde is making its presence felt.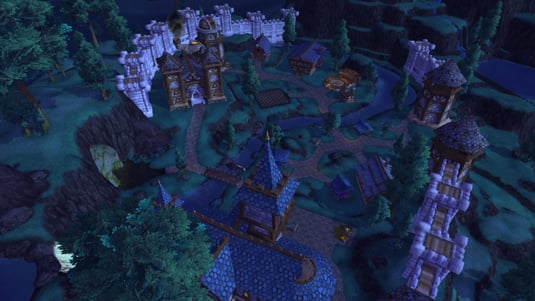 Garrisons extend the notion of farms
In addition to the typical levelling, questing, dungeoning, and raiding, warlords of Draenor introduces Garrisons, which are being sold as amped versions of the farms in Mists of Pandaria. I had serious worries that my internal interior designer would be given free reign to pick up Laura Ashley fabrics.
Yet these enhancements appear less like something from The Sims: Orc Stories and are instead a rather subtle way to make me feel like I have invested in my own WoW real estate, with features such as my favoured mounts in the stables – I don't think Orgrimmar will abruptly become uninhabited any time soon.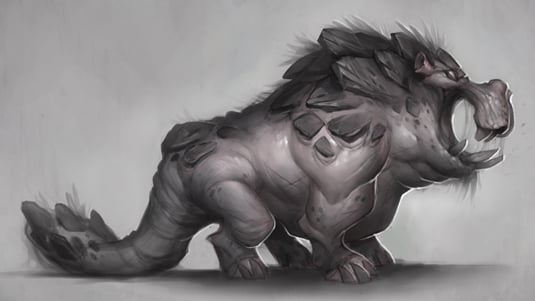 Zoo craft: WoW hippo concept art
I would have loved to be able to play a cultured Arakkoa or a toothy Saberon but there are no new classes or races introduced with this expansion. Presumably Blizzard reckons I will be so overly impressed by the new models of the existing classes with their refined features and emotes, that this won't matter and I'll be smitten all over again with my mohawked Orc female.
I remember the days when getting lost during questing and spending eight hours in Alterac Valley was just another Saturday night in, now it seems obvious to me that Blizzard's upcoming gameplay changes will help low-level or more casual players find their footing and get through the game. Dumbing down you say? Well I would rather just call it inclusive.
Similar topics
Narrower topics