Secret CIO Enterprise IT departments have been reduced to personal shoppers at best and checkout clerks at worst.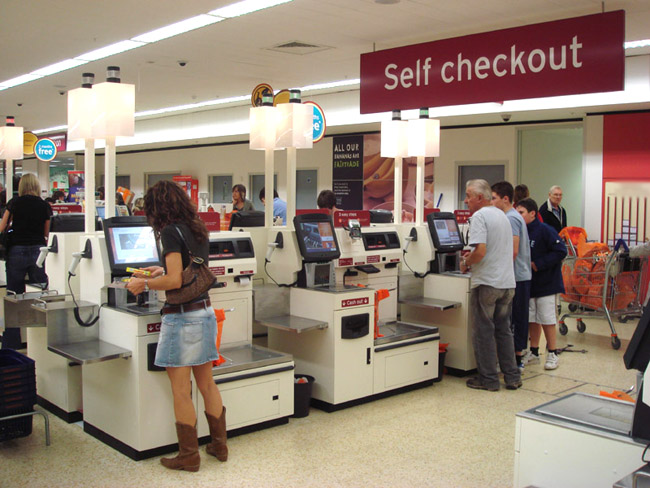 You want extra lock-in on those chips, sir?
I say this because IT departments just don't make anything anymore. When was the last time you were required to actually make a new thing as part of an IT project? As the application development world continues to commoditise, why do enterprise IT departments still live by the "buy it off the shelf" mantra?
Lack of skills is the main reason. There are no longer enough enterprise IT people who understand enough about how applications are built to know that when a vendor offers them comfortable memory gel knee rests, a barrel and some brightly coloured silk scarves that they're about to sign a lock-in contract for a set of proprietary technology.
This unintentionally complicit behaviour leads to a great many "we can't do that because of our contract with (insert service provider's name here)" conversations, followed by "the nerve of (insert service provider's name here) eh?", tut-tutting and finally some fist-waving along the lines of "just wait till their contract comes up for renewal".
None of which has any effect: The next contract with the next service provider is equally debilitating ("but this one has the grape flavoured astro glide").
Of course technology vendors don't help, they're the ones standing behind the CIO limbering up, stroking his hair and whispering "this means we can truly be together now, it won't hurt a bit".
Lock-in, which prevents the realisation of benefits from the commoditisation of technology, is the single biggest threat to the relevance of IT departments today and it is the one the least effort is put into combatting.
Too many CIOs use lock in as a reason why they can't adopt public cloud but then once they are finished they zip back up the mouthpiece of their latex suit and climb back into the gimp box with (insert service provider's name here) on it.
There is not enough discussion on the extensibility of data. How many RFP's have a section with "please provide documentation on all API's available for us to use, for our own purposes, with this product"? The knowledge gap is gone. IT no longer has the "technical" badge all to themselves and this is a good thing as, sheesh, didn't they go on about it!
We are seeing a tipping point where demands from the business are more technical than the retained IT function can handle.