Maintaining an SQL 7 DB was like trying to service an old Aston Martin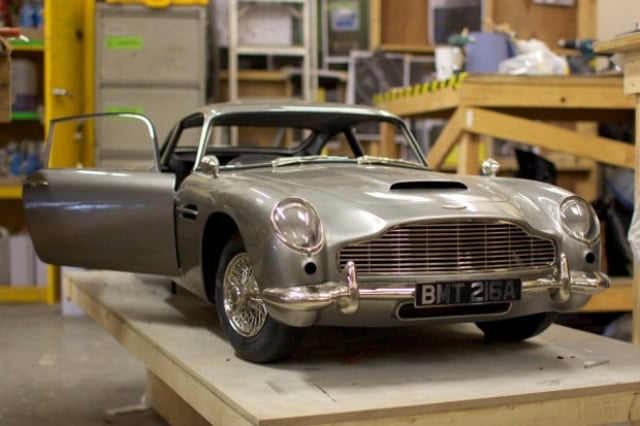 Like an SQL 7 database on wheels
Closely coupled with these developers was a new breed of IT guy who got more of a kick from where the data was than what it did. These Database Analysts were being strapped to SQL 7 servers and were being tasked with taming the flow of data coming out of the developers' projects. SQL 7 people; maintaining a SQL 7 DB was like trying to service a classic British car. Each problem you solved resulted in two more appearing. There was only so much duct tape, hot melt glue and pop riveting one DBA could do, so before long a re-architecture project would be inserted into the original timeline of the project.
I only point out the bad old days because we have things so much better today - but we make less use of it. Why don't we make things anymore? If an enterprise IT department had access to a good user experience designer, front end developer and a back end byte herder, what kind of decisions would they make differently? Would a CIO with these kinds of resources realise that Sharepoint has never been an answer to any question ever asked by a business person?
I think we are at a point in the IT industry cycle where it is now not only permissible but in some cases preferable for us to make things again. We have the tools to make simple and beautiful applications cheaply and quickly. We can show the business that we care as much about the brand as they do, and that IT is a relevant source of business focused innovation that is capable of uncovering new growth opportunities.
CIOs today are less likely than ever to come from a technology background but when everyone realises the opportunities that concepts such as DevOps and Service Oriented Architecture unlock, we will be back in the business of creating business value just like those heady days of 1996.
Let's hope this time we don't blow it. ®
Warren Burns has held senior global roles at Universal Music and the consumer goods giant Unilever, where he served as Head of Innovation and was responsible for leading the Global Innovation practice and was instrumental in delivering high profile projects such as the future Ice Cream Cabinet.
Warren also holds advisory board positions for a number of Australian businesses and is a research associate for the Leading Edge Forum Executive Advisory Programme.
His consultancy, BurnsRED, helps customers understand how emerging technology will impact their business.