A French plan for oceanic domination is shaping up nicely with the news that construction is poised to begin on the SeaOrbiter vessel as early as Spring 2014.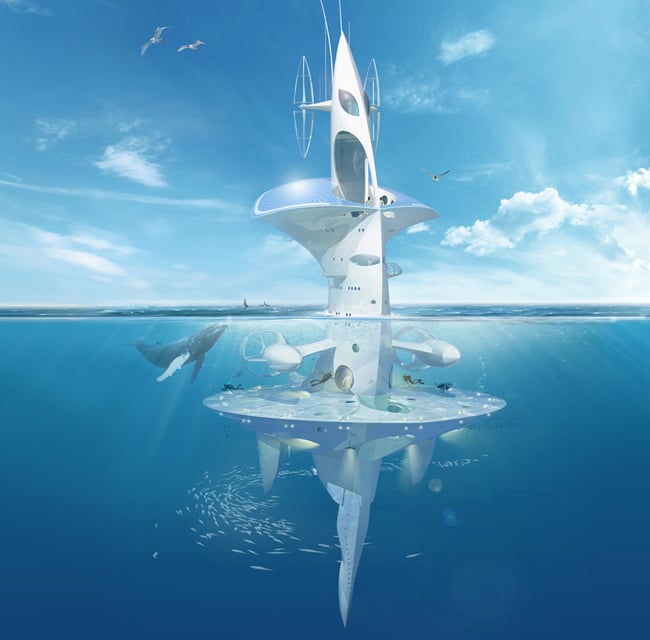 SeaOrbiter: Oceanic domination ahoy
Described as "the only vessel in the world allowing a 24h/24 exploration on long-term missions of the open sea and the abyss", the SeaOrbiter is the brainchild of architect Jacques Rougerie.
Soaring 27 metres above the waterline, and with a maximum draft of 31 metres, the vessel features whale-hugging energy-generating tech, space for around 20 marine biologists and crew, plus a "VIP cabin" - temptingly below the waterline for visiting dignitaries to act out scenes from Dr No against an aquatic backdrop.