Reg reader rattles tin for GoPro camera 'Stubilizer'
Stuart Smith wraps prototyping, hits Kickstarter
---
Update Those among you who feel their lives lack stability are directed to Reg reader Stuart Smith's "Stubilizer" - a range of stabilising platforms for GoPro cameras which has just launched on Kickstarter.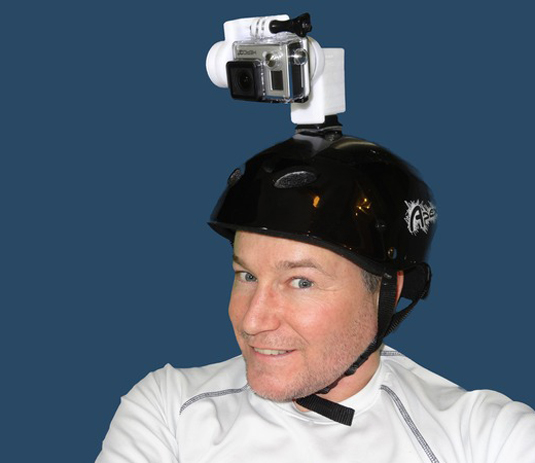 Stuart Smith sports a Stubilizer
Back in January, we chewed the fat with Stuart over the challenges he'd faced as a CAD and 3D printing newbie in creating a working Stubilizer prototype.
At that point, he wasn't quite ready to go to market but has since expanded on his original 3-axis model to prepare three flavours of device offering varying degrees of stabilisation.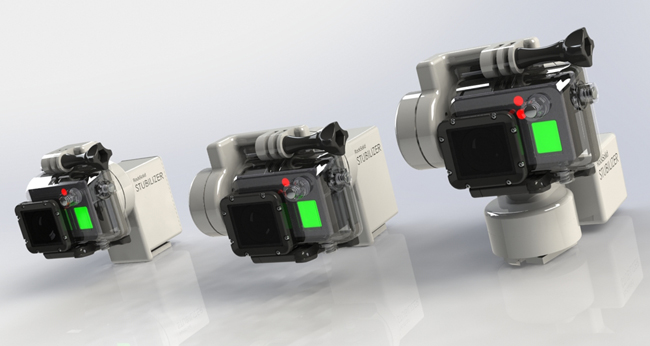 The three flavours of Stubilizer
Kickstarter backers can choose from a single-axis (roll) "Stubilizer Solo" for £139, the 2-axis (roll and pitch) "Stubilizer Duo" at £199, or the full-fat 3-axis "Stubilizer Pro", priced at £299. Here's Stuart's demo vid of the Pro in action:
The Stubilizer was conceived as as a way to grab "good in-flight video while flying my paramotor and paraglider with helmet-mounted cameras", Stuart told us.
He wanted something "sleek and robust" - in contrast to the Heath Robinson contraptions available from China - and which was ready to go straight out of the box.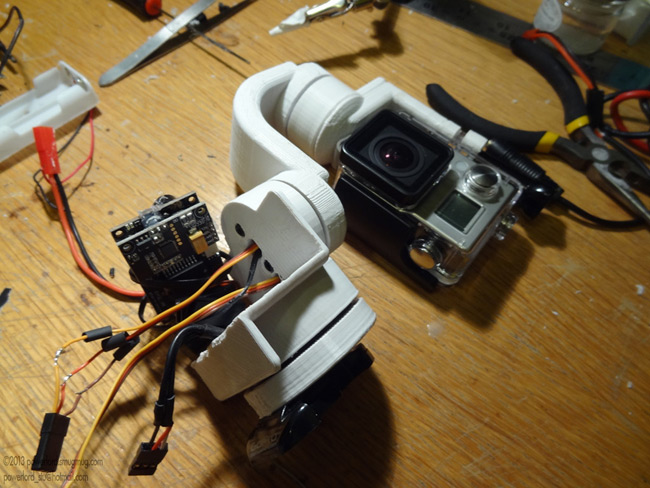 Wires, camera, action: A prototype Stubilizer during development
Stuart now reckons he's cracked it, and action sports enthusiasts will be able to enjoy hassle-free stabilisation in June, assuming he raises the £50,000 he needs to get production rolling.
He told us this morning: "It's great to finally launch on the Kickstarter. It's been hard work, but also challenging and fun to get to this point. New skills to learn, a company to set up, contracts to negotiate. But of course, if I do make my target - the hard work has just started..."
Assuming he does hit his target, Stuart has kindly offered to provide our Low Orbit Helium Assisted Navigator (LOHAN) mission with a Stubilizer Duo, which would have made some truly outstanding high-altitude footage.* ®
Update
* It appears the KickStarter has been cancelled