Inside Facebook's engineering labs: Hardware heaven, HP hell – PICTURES
Better duck, Amazon... Hardware drone incoming
---
Big Tin
Though much of Facebook's work involves engineers working with other equipment vendors to get components built to a specification, it does some detailed manufacture itself.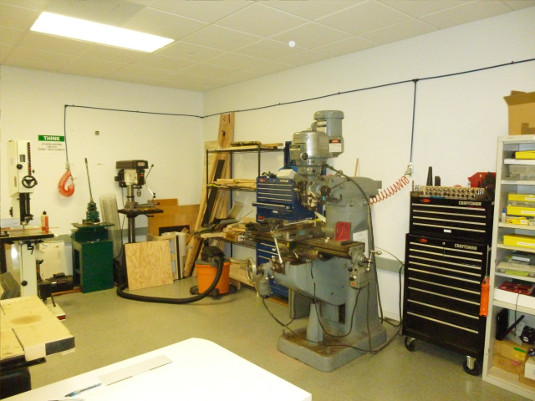 It's not all motherboards and chassis – Facebook's engineers also work with this 1950s metal milling machine
In another building at the company's HQ, El Reg found a 1950s metal mill next to a top of the line Fortus 250mc 3D printer.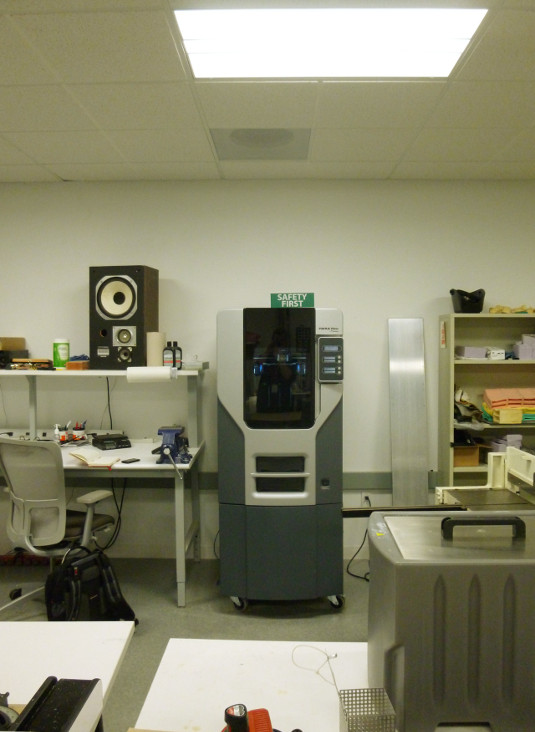 This Fortus 250mc printer lets Facebook rapidly prototype designs
These machines are both used to rapidly prototype bits of equipment. The 3D printer, for instance, is linked to Facebook's network so that engineers can order up print jobs from their desk.
"This is how you move fast - they have an idea and can model it out and see it in action," Corddry says. "For what we do [3D printers] are magical things for early in the prototype and hacking phase. Even little details - clips, tension mechanisms, you can mock them up. If your world is hardware, they're marvelous."