Way back in 2011 we covered a handy category of portable computer that has completely disappeared. The early A4 portables were a specialist item, much beloved of journalists but not a big hit with the wider world. It took a different design to win those hearts.
But to start with, let's look at an early ancestor: the Psion Organiser. They weren't pretty, but they were functional – well, for 1984. The Organiser II LZ in 1989 was the one that first tempted me, flush with the earnings of my first job. It boasted a four-line screen, which was just about enough to get by, but its main drawback was its keyboard: a terrible alphabetical-order calculator-style job. Even entering names and addresses into it was a chore; you really would not have wanted to edit text on the thing.
By the time that Organiser II LZ shipped, there had already been a palmtop "PC" (sort of) – the DIP Pocket PC. As its packaging proudly said, it was "Designed in Britain, Made in Japan" – the former part by ex-Psion engineers.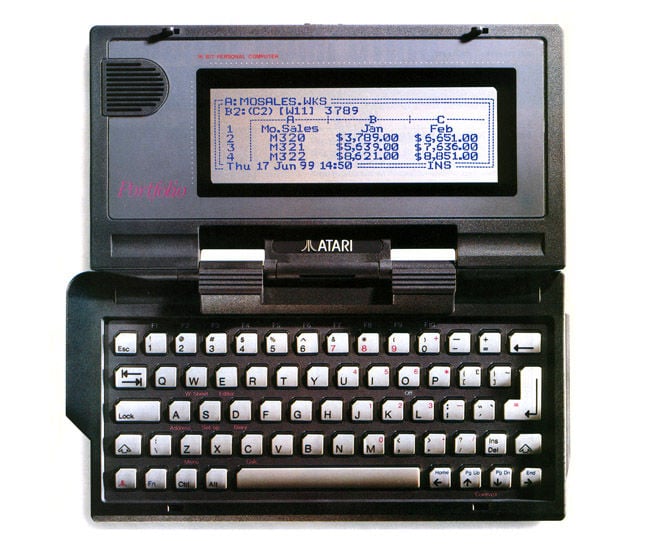 Here's one we made earlier
Made famous in the rebadged version sold by Atari as the Portfolio, it wasn't much of a PC – 40x8 mono screen, 128kB of total storage (that's RAM and the C: drive put together, folks) and a proprietary OS mostly compatible with MS-DOS 2.11. But it could do useful stuff – diary, address book and a spreadsheet – and ran for a claimed month on 3 AA batteries.
The next year, a much-less-constrained – and much more expensive – device went on sale: the Poqet PC.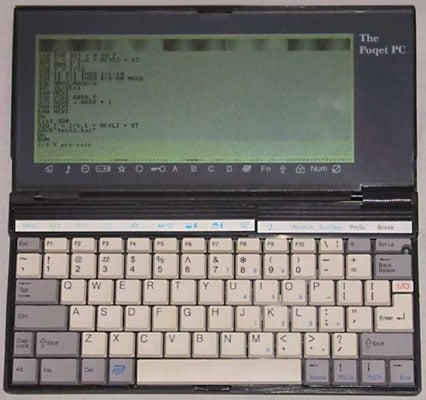 Out-of-Poqet: 1989 palmtop king
It had a full 640kB of RAM, a full 8MHz CPU and cost a full $2,000 to the Portfolio's $399. It also claimed 50 to 100 hours of life out of just two AAs – unless you ran something very CPU-intensive, when this shrank to 10 to 20 hours.
Similar topics