Dell thuds down low-cost lap workstation for cheap frugal creatives or engineers
Got cold legs? Don't fancy a Mac-level rinsing?
---
Dell has introduced an entry-level mobile workstation, the 15.6-inch Precision M2800, to fill the gap between business-level laptops and top-of-the-line mobile workstations such as the 17.3-inch Dell Precision M6800 and HP ZBook 17 Mobile Workstation.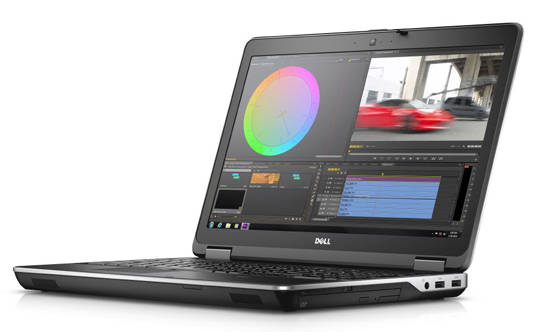 Yes, it's a Core i5 or i7 laptop – but one with AMD FirePro graphics muscle (click to enlarge)
If you're not up for shelling out a MacBook Retina level load o'cash for one of those two, or if you're not looking forward to lugging around the 7.86-pound M6800 or the 7.62-pound ZBook, you can spend around half – the M2800 starts at $1,199 – and tote a lot less tonnage than you would if you picked up one of those two behemoths.
If you're a mobile pro who spends your time navigating spreadsheets, negotiating over email, researching your competition on the web, or even doing light image editing and simple wireframe tweaking, the M2800 is likely overkill. Dell suggests that its new mobile workstation is designed for folks making their living with Autodesk AutoCAD, Inventor, and Revit; Dassault Systèmes SolidWorks; PTC Creo; and other such design apps.
You can equip the M2800 with your choice of Intel 22-nanometer Tri-Gate 4th Generation Core i5 and i7 processors (née Haswell), but don't worry that you'll be limited to Intel's Iris graphics – the M2880 is billed as a portable workstation, remember? As such, it's not choked by Intel's integrated graphics, but is instead equipped with an AMD FirePro W4170M with 2GB of GDDR5 memory.
Your M2800 can be equipped with up to 16GB of RAM and up to 1TB of storage, and with either an HD or FHD (1920-by-1080 pixel) display. It also has multi-monitor support, along with the docking capability to make hooking 'em up less of a hassle.
Although Dell is pushing virtualized workstations as a way to better manage, improve the security of, and increase the efficiency of individual workstations by moving them from under desks into data centers, there will always be a place for laptops that let content creators, engineers, and designers take their graphics-hungry apps on the road.
The AMD FirePro W4170M might help the new Dell Precision M2800 – available this spring – to pull that off affordably. Oh, and it's ISV-certified, of course. It's a workstation, remember? ®