This article is more than 1 year old
Heroic Playmonaut wowed by LOHAN's bulging package
LOHAN team wraps Vulture 2 spaceplane avionics install
Pics Following the recent successful fitting and testing of our Vulture 2 spaceplane's Raspberry Pi and Picam rig, the Low Orbit Helium Assisted Navigator (LOHAN) team is relieved to announce that we've wrapped the permanent installation of the rest of the aircraft's avionics.
What's more, our heroic Playmonaut now has the proper seat we promised him, but more on that later.
Last month, we did an initial hook-up of the 3D Robotics Pixhawk autopilot, while we worked out just how we were going to cram in all the bits and pieces.
Here's the view last week, with the Pi temporarily removed to give us a bit of wrangling space. We'd already fitted the digital airspeed sensor and probe, and mounted the external LED and safety switch: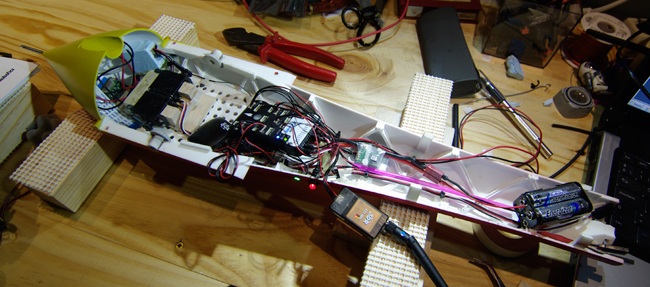 Starting at the rear, first up on the agenda was to position the power supply module (top left) and provide a fetching pink plastic straw to accommodate one of the antennas of LOHAN team member Anthony Stirk's back-up PAVA tracker: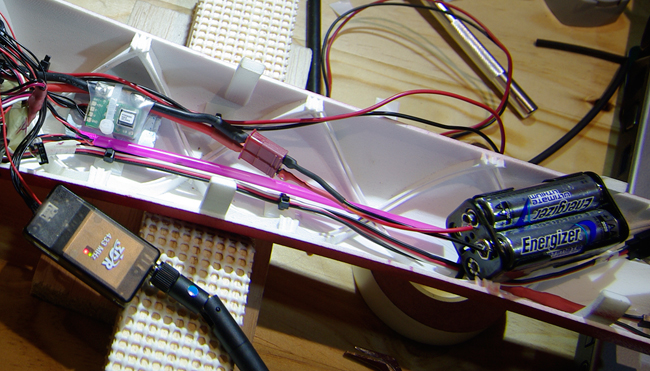 The PAVA - destined to sit right at the rear of the front fuselage/nose assembly - has three antennas, which are actually guitar strings.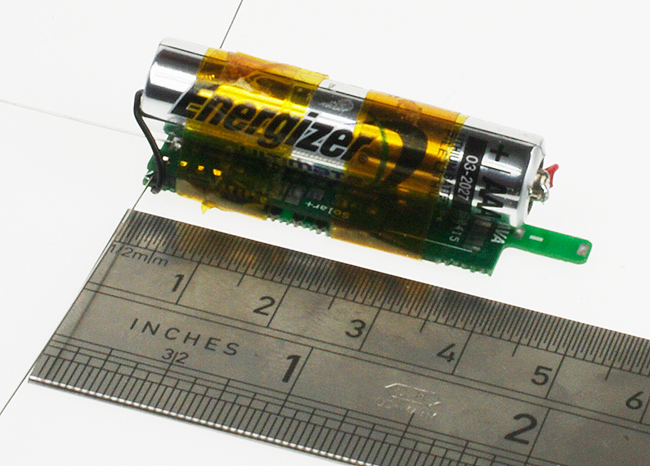 While two will protrude from the fuselage, one has to run straight up it, hence the straw to prevent the antenna snagging on something during installation. LOHAN regulars will know that the straw colour choice is in deference to Anthony's penchant for pink gaffer tape.
With a free passage for the PAVA antenna assured, we could stick in a Velcro-covered battery mount board, and place the Pixhawk radio transmitter beside that. To the left you can see the styrofoam cradle for the PAVA...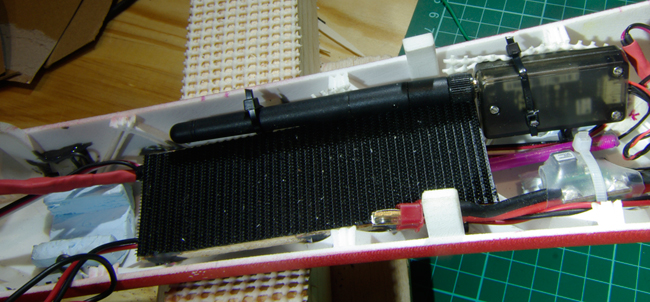 ...and here is the tracker held in place with our quite sensational "elastogrip" system: a couple of cable tie mounts, some metal clips and a rubber band: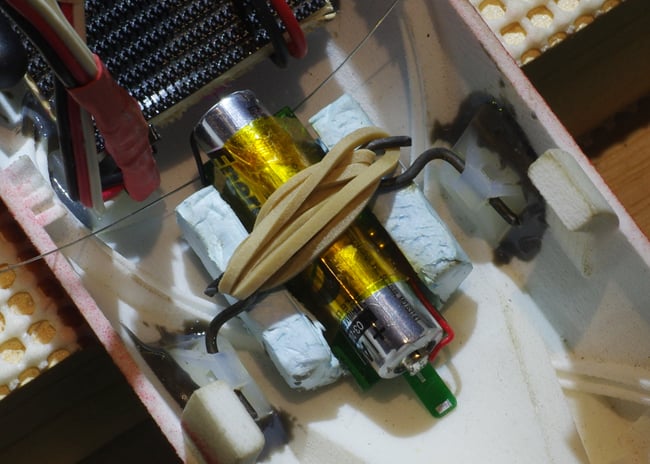 It's worth noting that anything which needed gluing down, like the cable tie mounts in this case, was fixed with Scotch-Weld 2216 Epoxy ("certified for aircraft and aerospace applications" and "excellent for cryogenic bonding applications").
It's the same stuff we used to fix the Vulture 2's outer wings to the rear fuselage/inner wing (for photos of the aircraft's components, see here):