Heroic Playmonaut wowed by LOHAN's bulging package
LOHAN team wraps Vulture 2 spaceplane avionics install
Taming the Pixhawk
So, onwards towards the spaceplane's nose. Next up on the list was how to tame the Pixhawk and its GPS/compass unit...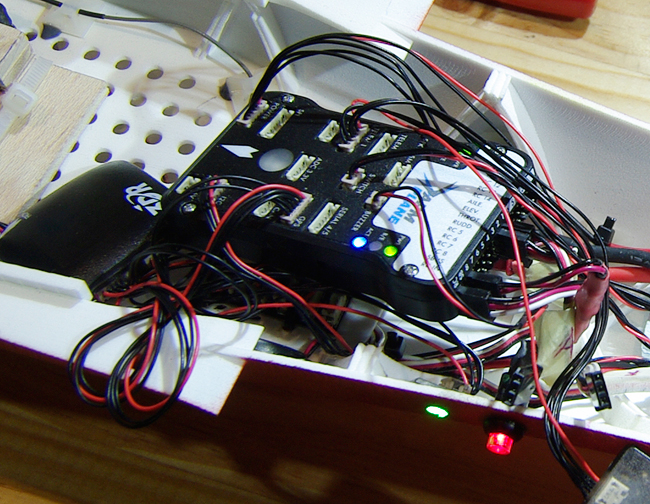 ...which first required the placing of a new Futaba S.BUS R/C receiver. Unlike the previous ArduPilot Mega (APM) 2.6, with its eight separate inputs, the Pixhawk has a single S.BUS in, hence the new kit. Note the Pixhawk's I2C extender to the left: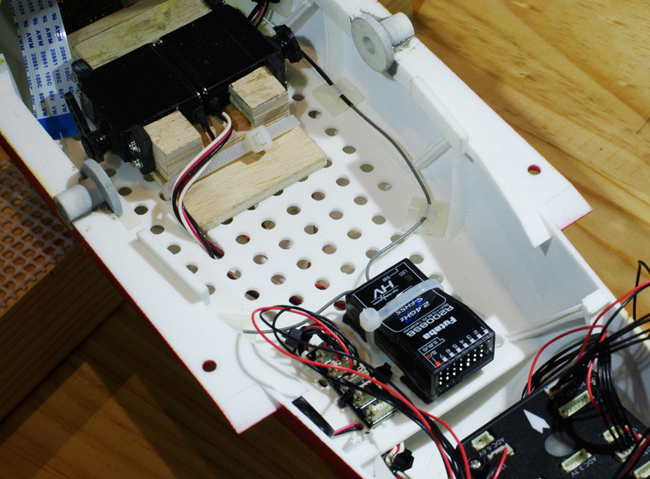 A block of wood on either side of the receiver, with some bolts and rubber washers provided support...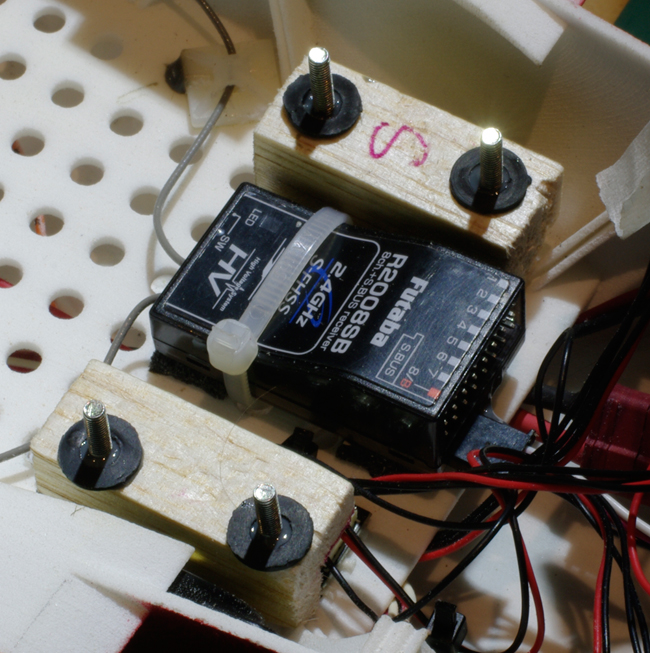 ...for the removable autopilot platform: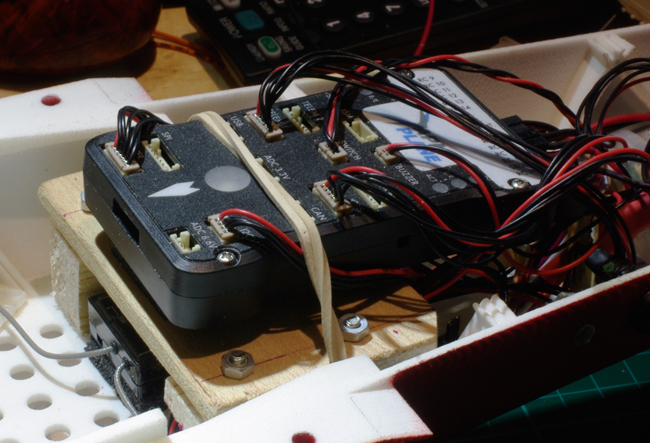 The autopilot is separated from the platform by self-adhesive foam mounts, and more securely held using rubber bands. Behind it, we lovingly crafted a platform for the GPS/compass...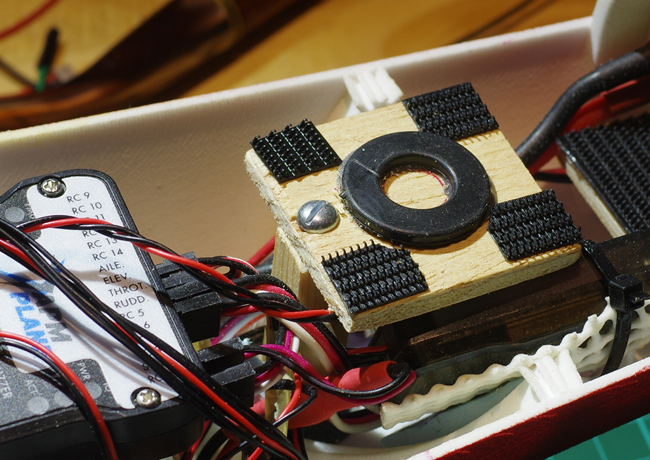 ...and with that last component Velcroed down, it was pretty much a wrap: