This article is more than 1 year old
X marks the... They SAID there was a mystery planet there – NASA
WISE sky survey fails to find evidence of boffins' promised extra planet in Solar System
Boffins have long hypothesised the existence of a large, but thus far unseen, celestial body in our Solar System, somewhere beyond the orbit of Pluto, but NASA's WISE survey has found no sign of the mysterious "Planet X".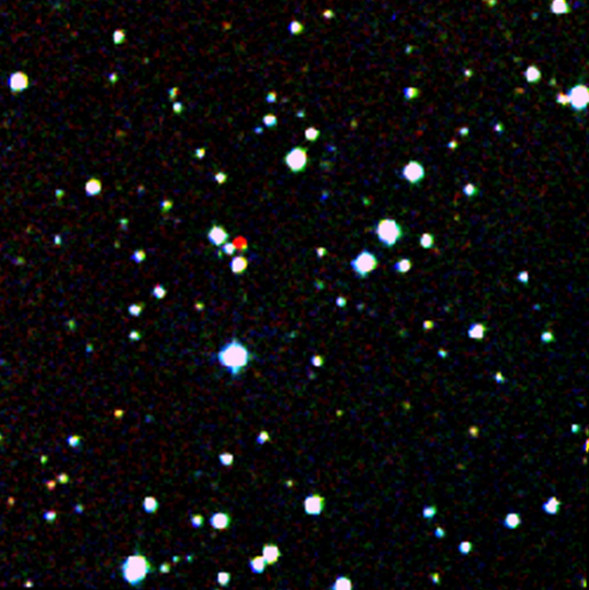 Planet X, also known at various times as "Nemesis" or "Tyche", is a hypothesised large gas giant in the Oort cloud – a bunch of icy objects at the edge of the Solar System. Scientists have theorised about its presence because of a supposed bias in the points of origin for comets or the apparent discrepancies in the orbits of the known gas giants like Uranus and Neptune.
The idea that there could be another planet out there came in part from geological studies that suggested a regular timing for mass extinctions on Earth. Scientists suggested that this could be explained if there was a large planet or small star in the far reaches of the system that periodically swept through bands of outer comets, sending them hurtling towards our world.
Although the mass extinction theories were largely ruled out before NASA's Wide-field Infrared Survey Explorer (WISE) mission, astrophysicists from the University of Louisiana again proposed a missing gas giant in 1999 based on observations of comets with orbits of thousands to millions of years.
However, despite finding thousands of new stars in its survey of the sky, WISE was unable to spot any object the size of Saturn or larger to a distance of 10,000 astronomical units (1.49597871 × 1015m, or 9.29558073 × 1011 miles) and nothing bigger than Jupiter out to 26,000 AU. (An astronomical unit is roughly distance between our Earth and the Sun – approx 149 million km, or 93 million miles.)
"The outer Solar System probably does not contain a large gas giant planet, or a small, companion star," said Kevin Luhman of the Centre for Exoplanets and Habitable Worlds at Penn State University and author of a paper on WISE results for the Astrophysical Journal.
WISE's catalogue has come up with several thousand new bodies in the Sun's backyard - within 500 light years - including stars and brown dwarfs.
"We're finding objects that were totally overlooked before," said Davy Kirkpatrick of NASA's Infrared and Processing Analysis Centre at CalTech.
WISE did two full scans of the sky from 2010 to early 2011, capturing images of nearly 750 million asteroids, stars and galaxies. The AIIWISE programme enables astronomers to compare the two scans, taken around six months apart, to look for moving objects.
"We think there are even more stars out there left to find with WISE. We don't know our own Sun's backyard as well as you might think," said Ned Wright of the University of California, Los Angeles, the principal investigator of the mission. ®