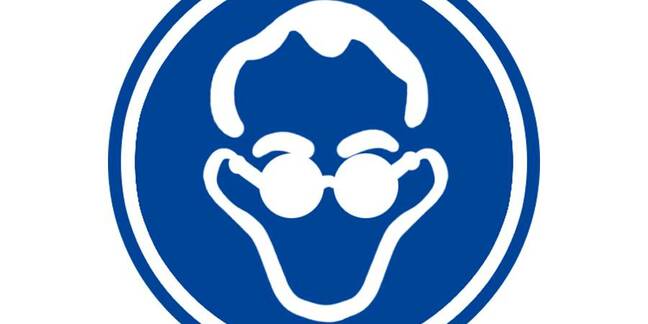 Good news for British techies. A wide-ranging innovation study recommends that firms should hire more staff who can solve complex technical problems, even if they're not tech companies or the techies aren't employed in a narrowly technical function.
So says a report on Innovation and Growth prepared for the Department of Business, Innovation and Skills by five academics from Exeter, Brighton and SPRU.
"Our findings show that suppliers, customers and even rivals are generally much more likely to be sources of supply-side inputs for innovation than universities," note the academics, who draw on UK statistical information, and examine both high growth and high innovation UK firms. (The two sometimes overlap.)
Employing a technically educated graduate or postgraduate appears to correlate with better processes in the supply chain. They educate the firm's customers and partners, and make them more productive.
"Engagement with customers and suppliers along supply chains is a significantly more important innovative activity and is enhanced by the employment of STEM graduates."
That's bleeding obvious, you might think. But when politicians waffle on about innovation today they evoke what Verity Stob called Harold Wilson's "yellow glimmer of know how". The photo opportunity will take place at a science spin-out or (yes) internet startup.
Rather than using emblematic or iconic companies as a photo prop, they should think more broadly.
"It is misleading to think of the typical Highly Innovative Firm in the UK as a university biotech spinout in Cambridge or London that directly draws on scientific research. Our analysis suggests it might be equally useful to think of the typical Highly Innovative Firm as an engineering company anywhere in the UK that draws on the university system for the STEM graduates that help it innovate in collaboration with its customers and suppliers, within complex and often international supply chains," says the report.
The authors look at both "highly innovative" firms (HIFs) and "high growth" firms (HGFs). They totted up companies that have a high R&D spend and a high proportion of new products to market. Not surprisingly, they find HIFs employ far more STEM graduates. However they dispel the popular idea that innovation means growth. It isn't that simple. Highly innovative firms don't tend to grow more than low innovation firms – while "many HIFs are low growth or no growth, while many HGFs are not innovative".
One caveat: as is the modern fashion amongst business academics, networking and collaboration is considered to be a good thing in its own right. A firm is considered innovative if it networks more. The success of Apple's recent high value products should kill that one stone dead – you would think.
In fact, when Steve Jobs launched Apple's iTunes music store in 2003, he threw all the contracts that had been sent to him by the lawyers at the four major record labels into the bin, and launched anyway. If he'd signed every contract, Apple wouldn't have been able to set the single price per song he wanted – 99 cents.
How's that for collaboration?
You can find the report here. ®
Sponsored: Practical tips for Office 365 tenant-to-tenant migration