NSFW French publishing house Les Editions des Equateurs is protesting vociferously that Apple has declined to to carry its novel La Femme online, due to an excessively jubular cover.
Bénédicte Martin's book is set for release on 20 March, but won't be available via the fruity monolith due to an "inappropriate" image of a topless woman blended with a knife blade.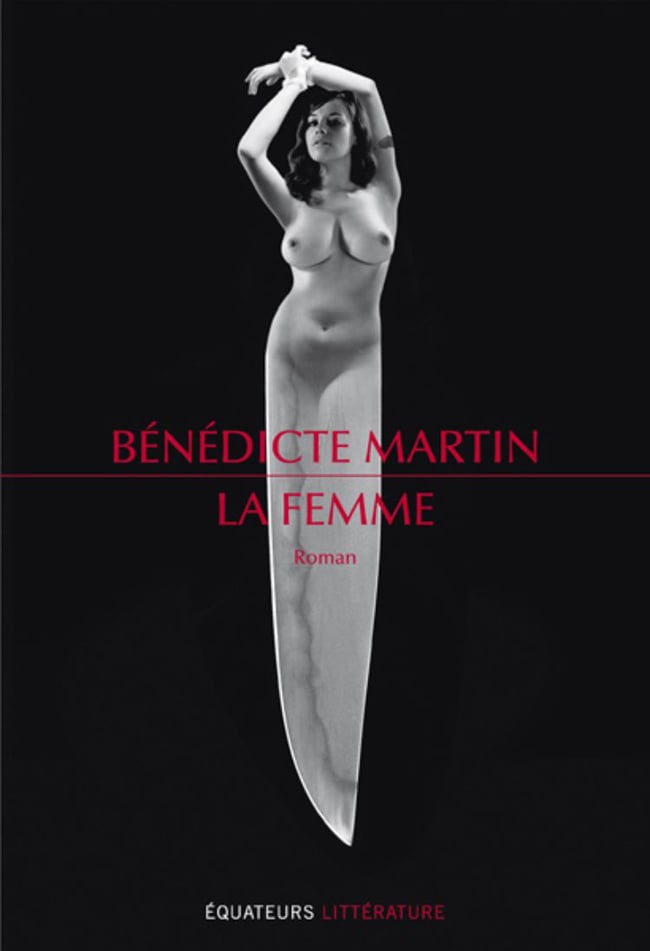 The publisher's director, Frébourg Olivier, described the ban as "a clear act of censorship" and an "affront to creative freedom".
Thundering to AFP, he continued: "Apple is not censoring this book because of its content, which is in fact a literary and poetic story about feminism, but because there is a naked woman on the cover.
"This is both absurd and serious. It's a disturbing example of the excesses of American prudishness."
Olivier claimed that you can disseminate the "hardest" material via Apple as long as you have a plain cover. He said the company was playing "Big Brother", and had demanded La Femme cover herself up - something he refused "categorically" to do.
Furthermore, the fulminating Frenchman demanded the Minister of Culture, Aurélie Filippetti, and the European Commission act to address the "fundamental issue of freedom of expression".
The Local's French tentacle attempted to contact Apple last week regarding the outrage, but hadn't received a reply by Friday.
Back in 2012, a Danish author and his ebooks "documenting freewheeling hippie nudity" similarly fell foul of the Apple censors. Even after Peter Øvig Knudsen covered up the offending naughty bits with (what else?) apples, his work was still deemed unsuitable for the iBookstore. ®