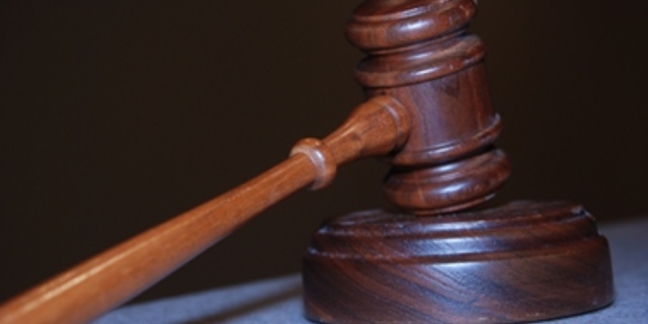 A UK court decision over whether European patents owned by Samsung are valid and have been infringed by its rival Apple has been delayed until other proceedings before the European Patent Office have been concluded.
The Court of Appeal granted Samsung's application for a stay of the UK proceedings until the EPO decides whether the South Korean mobile device manufacturer can amend the claims of its patents.
Samsung said it had applied to amend the claims of its patents before the EPO to take account of judgments issued in a number of countries in which Samsung and Apple are in dispute over the patents, which include Germany and France.
However, Apple said Samsung should be forced to choose between pursuing its appeal against a previous High Court ruling in their dispute or continuing with its application to amend the patent claims before the EPO. It argued that Samsung's motive for pursuing amendments before the EPO rather than in accordance with UK procedures was because it knew of the "inevitable rejection" such an application would have received in the UK.
If the EPO accepts the amendments, then Samsung's patents would be said to have always applied in their revised form across each of the countries in which the patents have effect. Samsung argued that it would be wrong for the Court of Appeal to issue a ruling on validity and infringement issues on the basis of patent claims that may change.
The Court of Appeal's decision to stay proceedings was taken in relation to an appeal Samsung has lodged against an order that would see two of its patents revoked. The revocation of the patents has been suspended as Samsung is appealing a March 2013 High Court ruling which found that two patents, covering technology used in data processing in a mobile telecoms network, that the company was seeking to assert against Apple were invalid.
In the High Court ruling, judge Mr Justice Floyd said that both the patents were invalid because neither of them was entitled to the priority dates that were claimed for them.
A patent's priority date is the date at which its validity is assessed. Usually this is the filing date of the relevant patent application, though sometimes, as was the case here, the patent may claim an earlier date from a previous disclosure of the invention.
Mr Justice Floyd said that even if Samsung's claimed "priority dates" were valid, he would still have held that the patents were invalid because the inventions protected were obvious, and therefore did not merit patent protection. Samsung is seeking to overturn that ruling at the Court of Appeal.
In his judgment, Lord Justice Kitchin said that Samsung's application for a central amendment of its patent claims was not "an abuse of process" or an act which would otherwise merit the Court of Appeal's intervention.
"There is nothing in the [European Patent Convention] or the [UK's Patents Act] which prohibits Samsung from making and pursuing its applications at this time and they will, if allowed, have retrospective effect in all designated states," Lord Justice Kitchin said. "We also believe there to be a real possibility, put at its lowest, that these applications will be determined before the final conclusion of these proceedings."
The judge added: "It therefore seemed to us to make obvious sense to accede to Samsung's request for an adjournment of the appeal until the outcome of the applications is known, subject of course to any prejudice that this might cause Apple, for had we proceeded to hear the appeal in the meantime it might well have turned out that we had done so on a false basis, that is to say on the basis of claims which, in due course, will be deemed never to have existed.
"The relief which Apple sought on its application was, however, of a rather different kind. It sought an order that this appeal be struck out unless Samsung withdrew its central amendment applications, which it plainly has no intention of doing," the judge said.
Apple had expressed concern about the possibility of facing "an entirely new case" that it "has not had an opportunity to address" if the UK proceedings were suspended and then resumed on the basis that the EPO had accepted different patent claims from Samsung from those the company has relied on previously.
However, Lord Justice Kitchin said pressing on with the UK appeal proceedings despite the possibility of the patent claims being amended still being unresolved, could cause a "consequential waste of costs and time".
In November last year the Court of Appeal set out new guidelines on whether to stay UK patent disputes when parallel disputes over the validity of European patents are being heard by the EPO. Lord Justice Kitchin said that the circumstances in the Apple and Samsung case were different and that the guidelines did not apply in this instance.

Copyright © 2014, Out-Law.com
Out-Law.com is part of international law firm Pinsent Masons.
Sponsored: Ransomware has gone nuclear