This article is more than 1 year old
Ex-Xbox gros fromage joins wireless speaker whizzkids Sonos
Could this herald the creation of a SeXbox?
Microsoft's chief Xbox product officer Marc Whitten has joined streaming Wi-Fi speaker biz Sonos as its chief product officer.
A note on Xbox Wire said: "The Xbox team is sad to share today that Marc Whitten, Chief Product Officer (CPO) of Xbox, will be leaving the team to become Chief Product Officer of Sonos."
Whitten joined the Microsoft Xbox team in 2000, 14 years ago, and worked on three Xbox console generations: the most recent Xbox One; Xbox360 - 80 million sold; and the original Xbox, which sold 25 million units. He helped build Xbox Live "with 48 million members in 41 countries".
A Whitten quote in the note says: "I have had the extreme pleasure over the last 14 years to work on the greatest product with the greatest team and for the greatest community."
He continued: "Xbox is so special because of the amazing team I've had the opportunity to work with and because our fans are the most incredible fans on the planet. It has been the highlight of my career to work on a product so loved. It's incredibly tough to leave but I am confident the best days are ahead for Xbox fans, in the capable hands of a very talented team."
His departure takes place around the same time as other execs say their farewells, resulting from on new Microsoft CEO Satya Nadella's reorganisation of the exec ranks at Redmond.
But if this is so, Whitten has had time to be recruited by Sonos, maker and supplier of the Playbar, Sonos Play:5, Play :3 and Play:1 and Sub Wi-Fi speakers with streaming music facilities.
Sonos is smaller than Microsoft – just a bit – with annual revenues in 2013 of $535m. In its second fiscal 2014 quarter Microsoft revenues were $24.5bn, implying a roughly $100bn/year run rate, meaning Sonos' results are the equivalent of a rounding error at the Microsoft level. So why has big biz wheel Whitten decided to join tiny sprat Sonos?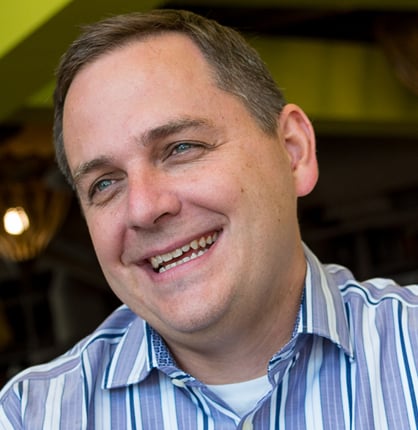 Shiny new Sonos Chief Product Officer Marc Whitten
Sonos gave out no light on the matter at all, with a spokesperson saying: "Sonos have no further comments on Marc Whitten's appointment other than acknowledging that he has joined and his new position is Chief Product Officer."
We're thinking the obvious thing first, which is direct Xbox sound output to Sonos. Current Xbox outputs sound via cable to a sound system or cabling a sound system to the TV used by the Xbox. Sonos can do the latter via its Playbar product and provide surround sound by adding in Play:1 or Play:3 speakers and big bass oomph with the Sub.
You don't recruit a big-hitting CPO just to do that, though. There has to be more – but tight-lipped Sonos isn't speaking about it.
Whitten is a hardware/software guy and our betting is that new Sonos hardware and software is coming. Maybe something with a hand-held controller on which you can play games? Hang on, that's an Xbox. Try again er ... Sonos Xbox ... Sexbox ... [right, that's enough – Vulture Central's backroom gremlins]. ®