This article is more than 1 year old
LOHAN bloodhound unleashes solar-powered minitracker
Anthony Stirk's sleek black model boasts the power of THOR
Fans of our Low Orbit Helium Assisted Navigator (LOHAN) project with a particular interest in the radio electronics side of spaceplane missions will doubtless enjoy a first look at a new miniature tracker from team member Anthony Stirk - the sleek black PAVA 9.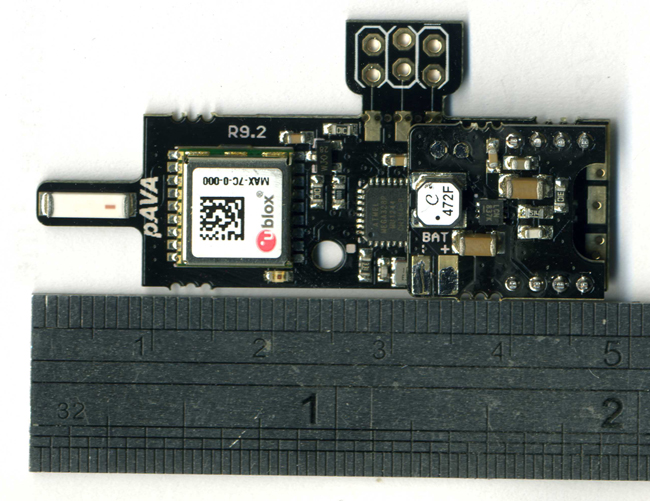 Anthony's PAVA programme was inspired by the desire to create the lightest tracker possible, with a run time suitable for long-distance High Altitude Ballooning (HAB) flights, such as his and Dave Akerman's audacious penetration of Dutch airspace.
They've also been used as back-up trackers to LOHAN's radio-equipped Special Project Electronic Altitude Release System (SPEARS) control board, performing impeccably on several test flights.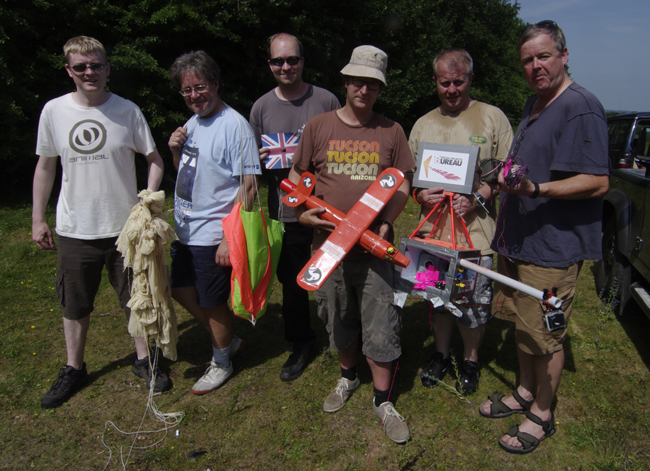 It's tried-and-trusted tech, but Anthony (pictured above at far left with fellow LOHAN team members (from L-R) Dave Akerman, Rob Eastwood, John Oates, Paul Shackleton and Neil Barnes) is always looking to improve his diminutive equipment.
He explained: "My original board used an off-the-shelf RFM22B radio transmitter, which did have some issues with frequency drift due to temperature. Additionally it couldn't do some of the more interesting modes such as DominoEX and THOR.
"I decided to make a custom radio for this tracker based around SI's 4060 transmitter chip. Making it myself meant I could choose all the components and ensure they work at the lower temperatures. A TCXO (temperature-compensated crystal oscillator) ensures a stable frequency. The choice of frequency, although out of spec for the radio module, opens up the board to doing MFSK DominoEX and THOR modes."
For full nerdtastic details on the board, Anthony has more here, but he explained the gist thus: "The heart of the tracker is an ATMega328P microcontroller as favoured by the Arduino Uno, however in this guise it's underclocked running at 2MHz to help with power consumption. A snap-off programming header reduces the overall weight to 2.5g. Connected to the board is a u-blox MAX7C GPS module. The whole thing runs at 1.8V and can be powered either by a separate step-up or a LiPo+solar charger board."
Indeed, here are all the bits, showing the PAVA board with its snap-off programming header, LiPo+solar charger board, and step-up. The power boards mezzanine on the top of the tracker board, as required: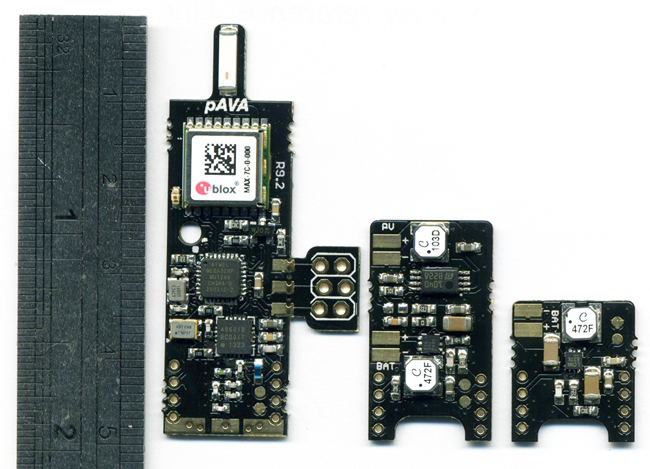 Sadly, our Vulture 2 spaceplane doesn't boast solar panels, so for the LOHAN flight we'll use the step-up hooked to a AAA battery giving over 24 hours of continuous transmission. "Power savings over the previous board are quite significant, giving 40 per cent more run time," Anthony noted.
The PAVA uses three guitar strings as antennas, and here an old model recently bodged into the rocket ship's fuselage: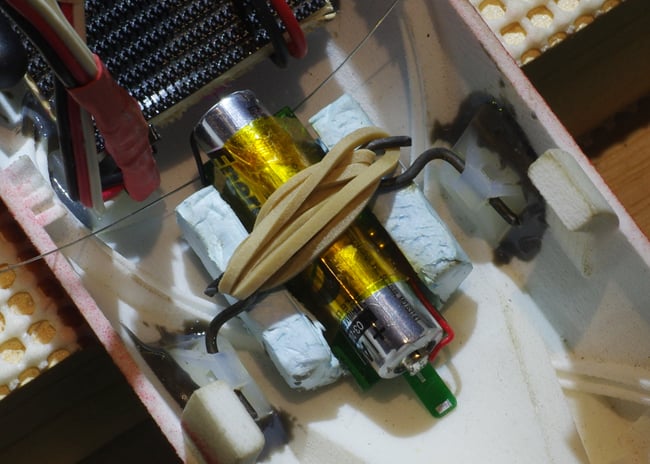 Before launching stratowards aboard the Vulture 2, the PAVA 9 will be sending telemetry during our forthcoming "Punch" and "Judy" test flights.
For the radio hams among you, Anthony explained: "Thanks to hard work by Phil Heron and Ara Kourchians the board will be transmitting telemetry using THOR16, which is a FEC MFSK mode providing error-corrected telemetry to receiving stations."
As ever, we'll have full details on callsigns and frequencies nearer the date, so you can follow the action live as our twin flights menace the skies above Blighty. ®
---
More from the lovely LOHAN:
---