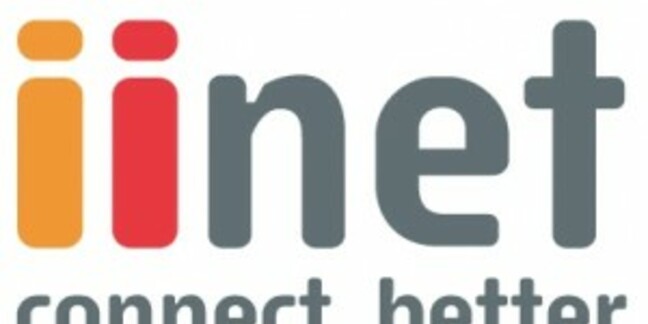 Michael Malone has resigned his position as chief executive officer of Australia's third-most-subscribed-to internet service provider iiNet.
Malone's story is Australia's very own technology fairy tale: he founded the company in his parents' garage in 1993 and led the company to its current position as a listed entity with over 900,000 customers for whom it provides over 1.7 million services.
iiNet's canned statement on Malone's resignation notes that he took a sabbatical in November 2013 and quotes the outgoing CEO as saying ""Over the past three months, I've had the opportunity to pursue activities I'm passionate about, and taken time out to meet many inspirational individuals from across the globe."
"During this time away from the business, it became clear to me leading iiNet and its passionate staff requires 24x7 commitment, energy and enthusiasm," the statement continues. "I have been able to achieve that for over 20 years but have come to the point where I want to dedicate my time to other opportunities."
"It's never easy to say goodbye, but this is an ideal time to leave – iiNet is in the best financial shape it has ever been and has a strong growth plan for future success."
Current acting CEO David Buckingham will continue to act in the role, but the company's Board has decided to "appoint a search firm in the next few days and hopes to conclude the process before 30 June."
Outside Australia, Malone is known as the man who took on Big Content and won, after Hollywood front group the Australian Federation Against Copyright Theft (AFACT) took exception to iiNet's decision to ignore allegations its users were illegally accessing copyrighted materials over its networks. Malone and iiNet fought and won a three-year case, triumphing after Australia's High Court found flaws in the nation's copyright laws but also felt it was unreasonable for the ISP to act on unproven allegations sent by AFACT.
That case is now reverberating around the world as the Trans-Pacific Partnership treaty will reportedly include language that makes ISPs liable for the traffic they carry.
Rather than dwell on how Big Content has found a way to do what Australia's courts would not, let's consider the wider Malone legacy.
If measured only by the size of the company's customer base and its most recently reported half-year revenue of $AUD493m and EBITDA of $95m, it is impressive.
Much of that revenue came from acquisitions of smaller internet service providers. iiNet has invested substantially in DSL rollouts whenever possible, but accelerated that program and extended its reach with numerous acquisitions.
The company was also an early investor in Pipe Networks' PPC-1 submarine cable linking Guam to Australia and was quick to increase download quotas for users once it came online. That act was typical of the company's attempts to shake up the local carriage market and gave weight to the claim, still made today, that iiNet is "Australia's ... leading challenger in the telecommunications market".
While iiNet continued to grow, and do so the satisfaction of the markets, occasional questions were posed about Malone's suitability for the CEO's job as he lacked the qualifications many would expect the leader of a listed company to possess.
The outgoing CEO is also reputed to have been an advocate of the Net Promoter Score (NPS), an idea that sees customers asked if they would recommend a company to others after every interaction. For a time everyone from Malone down was measured on whether NPS remained above seven out of ten, a level said to represent the best chance for growth.
That iiNet was able to maintain a high NPS as it extended its customer support teams into facilities in South Africa and New Zealand (the better to extend the time it could operate its call centre) was considered an impressive achievement in the customer service community. ®
The author is an iiNet customer, but not a shareholder.
Sponsored: How to simplify data protection on Amazon Web Services