Proof Apple is GOING BACKWARDS: It's trying to patent a Newton-ish touchscreen stylus
Hey, who are you looking at, tip head?
---
Apple has applied for a patent in the US that describes a stylus with a changeable tip for touchscreen gadgets.
The filing, submitted this week to Uncle Sam's Patent and Trademark Office, shows a pointy stick that works with an iOS device, and sports a head that can be switched from a conventional pen-tip to other attachments, such as a brush tip.
"The input device includes a body, a nib or tip movably coupled to the body, and an actuator operably connected to the body and the nib," Apple's Joel Armstrong-Muntner wrote in the application's paperwork.
"The actuator moves the nib from a first position to a second position, and in the first position the input device provides a first input to the computing device and in the second position the input device provides a second input to the computing device."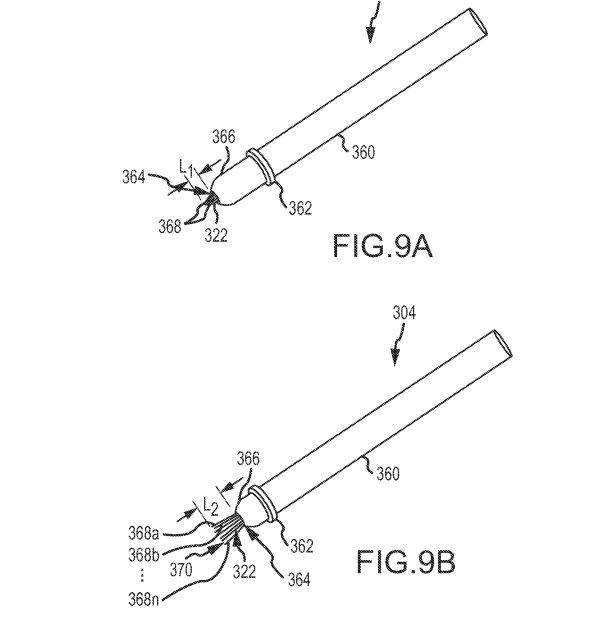 What a time to be alive ... Apple's magic wand from the patent filing
Today's iOS devices, from the iPhone to the iPad Mini, are all finger-driven with no need for a stylus (although third-party ones exist).
We suspect long-time staff at the Cupertino corporation may look upon the pointy doodads and shudder. Apple's last use of a stylus was with the Newton MessagePad, an ill-fated personal assistant device (PDA) that the company sold between 1993 and 1998, and its cousin the eMate in 1997 to 1998. Both gadgets were eventually muscled out of the market by the likes of Palm and other PDA specialists, and suffered from notoriously poor handwriting recognition on early models.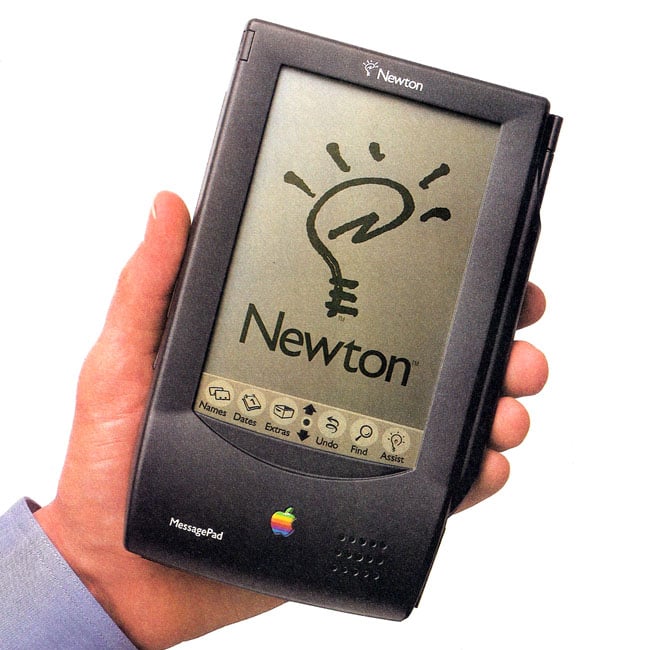 Newton MessagePad ... Eat up Martha
Given the technological advances since those days, it is safe to say that a contemporary Apple stylus would be far more useful and could have some very fun and interesting use cases within iOS on Retina display iPads. Changing the tip heads could change the brush stroke size in an on-screen painting app, perhaps.
As always, we're taking the filing with more than a few grains of salt. The patent application is just that; a filed application submitted by the company. Even if Cupertino gets the patent approved, there is no guarantee that the device will be packaged and flogged to fanbois.
Still, the prospect of an Apple iOS pen or paintbrush would be intriguing, particularly for the creative and educational markets. ®