This article is more than 1 year old
Sync'n'sharers Box snaffle Cisco's Warrior CTO .... IPO time?
You won't get far on the public markets without a fighter
File sync'n'sharer Box has recruited a big hitter to its board: Cisco's chief technology officer.
Padmasree Warrior, the capable chief technology and strategy officer for Cisco, is becoming a director at Box, where the CEO is co-founder Aaron Levie, and the goal is, we understand, an IPO.
She will be the second independent director on the board, the other being Dana Evan, former CFO of Verisign and head of Box's audit committee. The board listing is: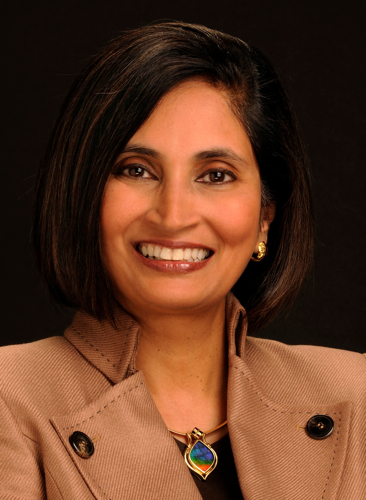 Padmasree Warrior
Aaron Levie - Co-founder & Chief Executive Officer
Dylan Smith - Co-founder & Chief Financial Officer
Dan Levin - Chief Operating Officer
Dana L. Evan - Independent Board Member
Padmasree Warrior - Independent Board member
Winston Fu - General Partner, U.S. Venture Partners
Rory O'Driscoll - Managing Director, Scale Venture Partners
Gary Reiner - Operating Partner, General Atlantic
Josh Stein - Managing Director, Draper Fisher Jurvetson
A blog by Box chief Levie said: "I've gotten to know Padma over the past two years, and I've continued to lean on her expertise when it comes to building out large technology operations, establishing new routes to market, and competing in dynamic markets. Padma is a world-renowned leader who has been at the helm of Cisco's strategy for the past few years, bringing the company into software-defined networking, new wireless categories with the acquisition of Meraki, and deeper efforts in collaboration. Prior to Cisco, Padma served as the CTO at Motorola, helping to build the mobile world we now live in today."
He added this:
Box was started nine years ago with a simple mission: to make it easy for individuals and businesses to store, share, and access content from anywhere. Our future aspirations, however, are much bigger. We want to help customers do much more with their information on Box and beyond, unlocking entirely new capabilities that will change the way individuals, businesses and even entire industries operate. To achieve this, Box must become a far more strategic partner for our customers, and a much more powerful platform for the next wave of enterprise applications.
What does that mean? Box making a play for storing and enabling the analysis of unstructured information in the cloud? Lotus Notes reinvented for the smartphone/tablet age?
Warrior joining Box indicates she thinks it is a good company with good products, a good strategy and good prospect. Customers with a view to the long-term future of Box can be reassured. The four VCs on the board will certainly be pleased; their payday just became more certain. ®