NASA: Vote now to put flashy lights on future spacesuits
World+dog will pick final design of NASA's Z-2 space clobber
---
NASA is retiring its current spacesuit, the Z-1, in favour of the Z-2 model which is "approaching a final flight-capable design". And it wants you to decide what it should look like.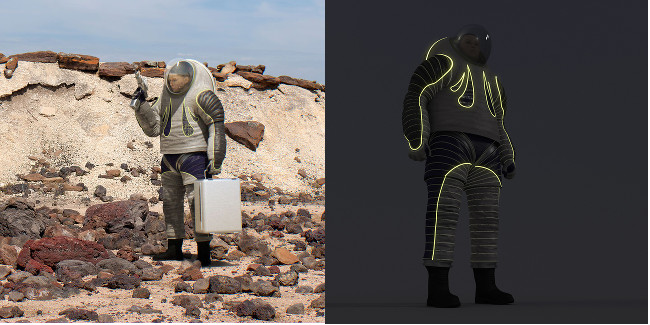 The Trend in Society spacesuit design. Credit: NASA
The Z-2's basic structure has, of course, already been decided by scientists and engineers and other responsible adults, but NASA is happy for the general public to get in on deciding things like what colour it should be and which bits of it should light up.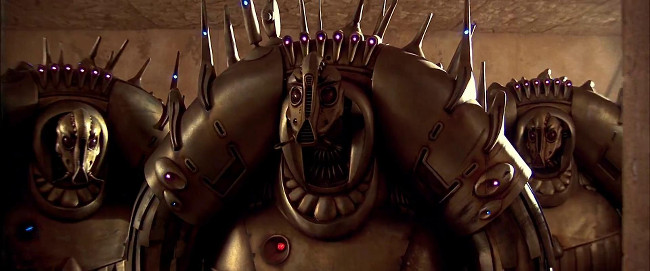 The actual suit is rather reminiscent of the design of the suits worn by the Mondoshawan, the perfect beings of The Fifth Element fame, with a weirdly high oval torso shape and the face kind of sticking out the front.
However, once you get over the weirdness, it's packed full of cool specs, like the suit-port concept with a hard upper torso structure which leads to that strange shape.
The suits will also use 3D human laser scans and 3D printed hardware for suit development and sizing. They're the first to be tested in full vacuum and they feature the most advanced use of impact resistant composite structures, the space agency said.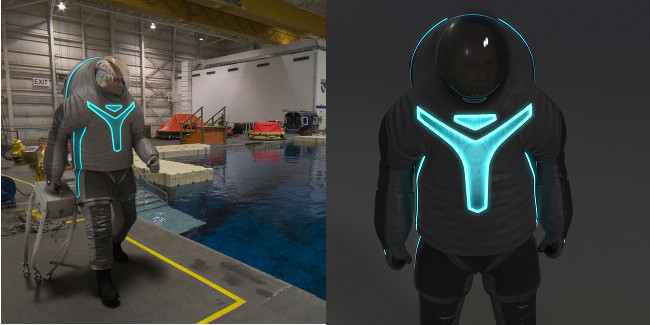 The Technology spacesuit design. Credit: NASA
NASA is putting forward three design concepts for folks to vote on, called "Biomimicry", "Technology" and "Trends in Society".
The latter is trying to reflect what everyday clothes might look like in the future when we're all using wearables. NASA has translated this into a "sportswear" look with a bright colour scheme and electroluminescent wire. The "Technology" suit uses Luminex wire and light-emitting patches, which could help to individualise suits and make it easy for space walkers to identify each other. Meanwhile, the "Biomimicry" design takes its inspiration from bioluminescent sea creatures, again using that electroluminescent wiring.
Basically, NASA is very keen to have these suits light up, but you can help decide how naff the light-up egg-pod suit will look. Each model has lots of pictures and a 3D rendering to look at here and voting is open until April 15. ®