This article is more than 1 year old
LOHAN preps Vulture 2 for hot vinyl wrap
Cue bloody enormous packing case, epic sea journey...
The Low Orbit Helium Assisted Navigator (LOHAN) team has some good news and some bad news today. The good news is that we've finished the paint element of of Vulture 2 spaceplane's livery, and it looks absolutely magnificent.
The bad news, for you lot at least, is that we're not going to show our beloved readers just how magnificent it is until the rocket ship receives its hot vinyl wrap.
Rapidly rewinding to last October, we asked readers to suggest paintjobs for the aircraft. You responded with gusto, offering some provocative colour schemes.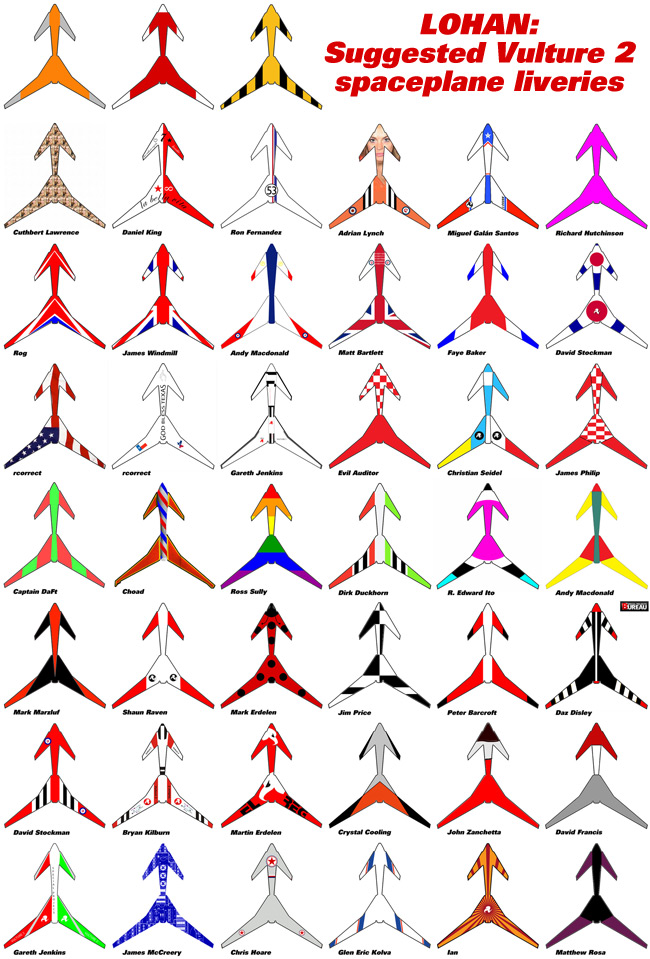 Then, out of the blue, Stelios Zacharias got in touch to insist "my four-year-old can design better than that", and attached some artwork to prove his nipper Ariadne did indeed have the artistic Right Stuff.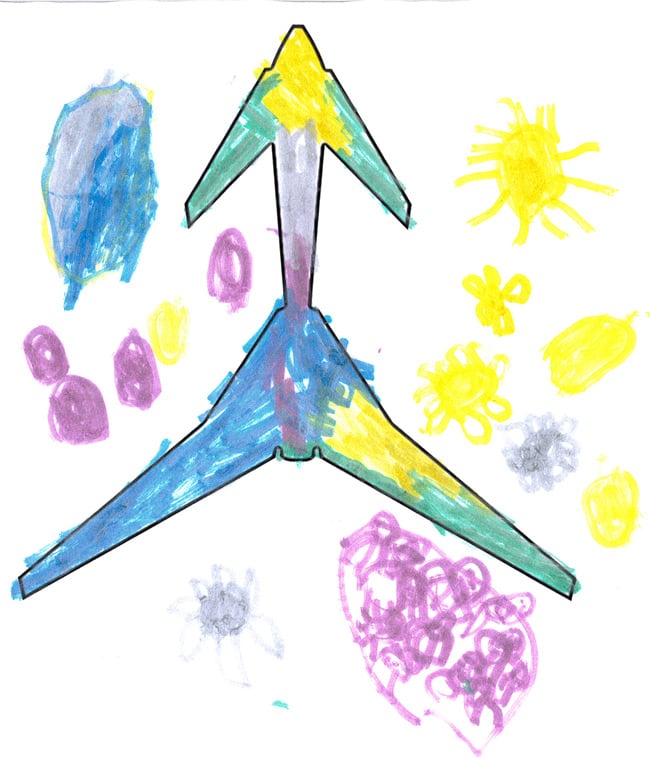 This met with universal approval, and after further deliberation and a few tweaks, we settled on the following: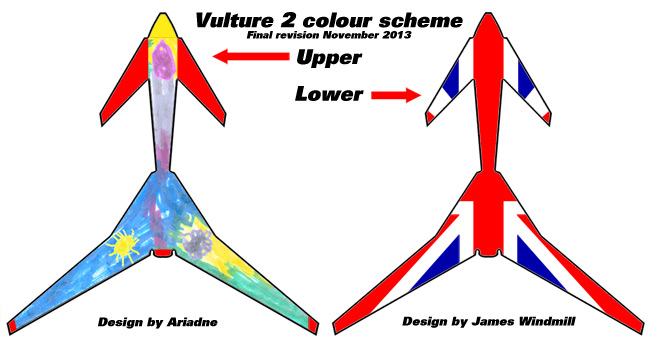 The nose and canards are a tip of the hat to our Spanish team members, as demonstrated by the first paint can rattling session: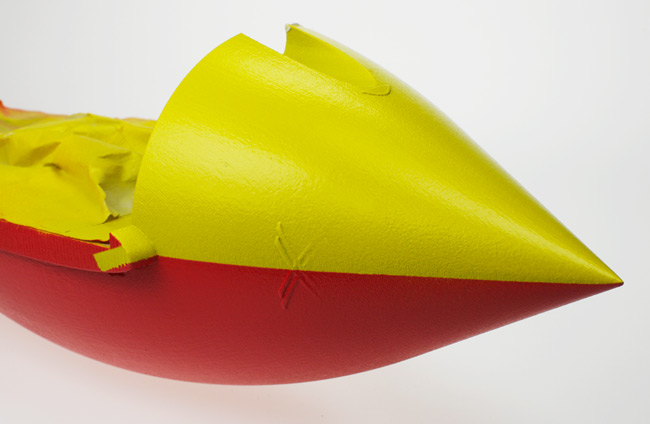 Good stuff, but just how could we render young Ariadne's design onto the Vulture 2's upper surface? Enter stage left Reg reader Chris Pyper, who just happens to have a company called (what else?) Space Graphic Solutions.
Chris splendidly offered to vinyl wrap the spaceplane at his headquarters "in a field in the middle of Warwickshire". Now, the SPB's mountaintop redoubt is an awfully long way from Middle England, but since we'd already decided to do the final LOHAN test flights in Blighty, it made perfect sense to bring the aircraft over at the same time for Chris's tender ministrations.
This cunning plan involves a van, a bloody big box, and an epic sea journey across the Bay of Biscay. Since the Vulture 2 is not the kind of thing you want to throw unprotected in the back of a truck, we've crafted a custom packing case to safely transport the beast. Note the hand-crafted pipe compartment: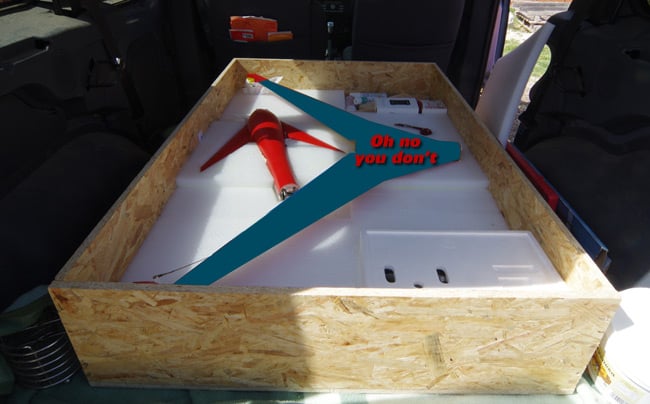 Naturally, we've redacted the spaceplane's rear fuselage and wings since they sit upside-down in the box, and you really are just going to have to wait to see the paintjob.
So, as you read this, the rocket ship is aboard a vessel somewhere between Bilbao and Portsmouth, ploughing inexorably forwards towards a hot vinyl wrap session. Once that's done, we'll bring you full coverage of the livery process, with snaps of the finished bird. ®
---
More from the lovely LOHAN:
---