We've all found insects while doing computer upgrades. But not ones like THESE
Before I hit the road, I dropped in to Batchelor Institute, the Learning Centre's parent institution, where the IT folks Coll and Ben made me some lovely up-to-date Windows and Office disks. Here's the guys with the College UPS – a 30 kVA bruiser Ben says is mainly needed for the aircon. With mean maximum daily temperatures topping 30˚ celsius six months a year for an average of 28.6˚C, you can see why keeping the aircon humming is important.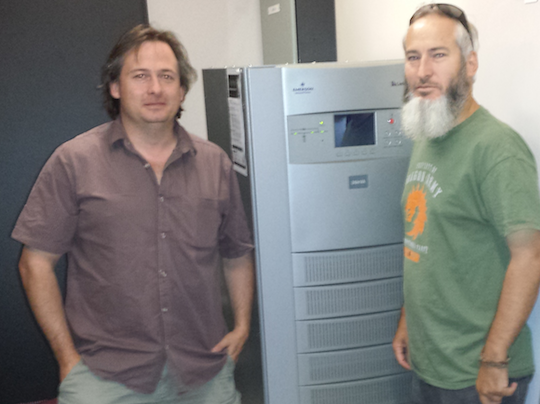 Ben, Coll and their UPS!
For what it's worth, the Institute is a VMware shop, with ESX 4 humming away on lots of Dell servers, an EqualLogic SAN and some Dell PowerVault kit. HP got the networking gig and has also provided a few Storevirtual boxen. Kit is trucked into town, surviving the 1500kms up the Stuart Highway from Adelaide.
Ben and I talked over the upgrade plan and quickly agreed a VNC client is a good thing to install. We agreed a password and burned his preferred client to one of the three USB sticks I'm carrying with me. The USB sticks include a NinitePro installer for a heap of everyday apps. The contents of those sticks are also on pair of DVDs and a hard disk, just in case.
We also discussed Java, because its insistence on asking to be updated about every 15 minutes is just the sort of thing we want to avoid in Willowra because it uses a lot of bandwidth and also has the potential to confuse users. We eventually decided it's probably better to install Java, because so many online services demand it.
After all: the reason we're here is to make sure the Learning Centre can connect people in this tiny community to the world. A "hurry up and install a plugin" dialog is not what's needed out here.
Hurrying up, full stop, doesn't feel like a very Willowran thing to do. It's very, very quiet out here. But not so quiet one of the local feral donkeys didn't bray me awake in the pre-dawn, just in time to capture the photo below.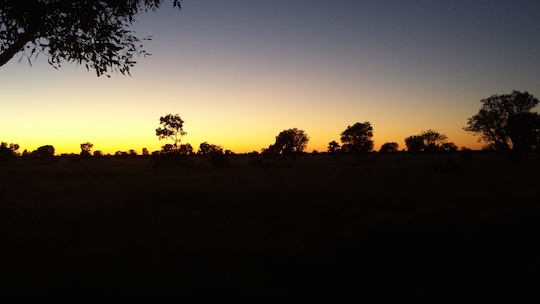 Dawn broke with the sound of donkeys braying, colossal mosquitoes whining,
generators humming and gentle birdsong
But I did hurry up after arriving at the Learning Centre to a warning that many of the chairs within are currently home to poisonous redback spiders. In fact the first chair I sat on had at least four lurking on its legs. A can of fly spray and a new chair later, I was ready to get to work on the upgrade. ®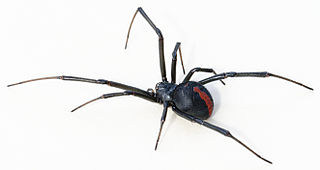 Four of these under your chair creates a diversion