Samsung unveils fourth-generation Galaxy Tabs
Different year, more or less the same slabs
---
Samsung has announced this year's Galaxy Tab range and as has become the case in the world of fondleslabs, not much has changed.
At some point in 2014's second quarter Samsung will emit a 10.1 inch, 8 inch and 7 inch tablets, all under the "Galaxy Tab4" moniker.
All will be a little thinner and lighter, offer 1280x800 resolution, be powered by what is described as a "1.2 GHz Quad Core" CPU and run Android 4.4 KitKat. Twin cameras will offer an an 3MP and 1.3MP. GPS and GLONASS are supported.
Nothing startling there. In fact it almost seems like Samsung knows there's not much it can say about the range. The blurb for the new devices tosses out phrases like "perfect for all ages" and "ideal for viewing or sharing content with friends and family" to excite us all. There's also "a more premium and portable design" to get the pulse racing. Maybe the dualist's delight - a choice between black and white – is more interesting? Or the fact a few grams have been shaved from the machines' weight?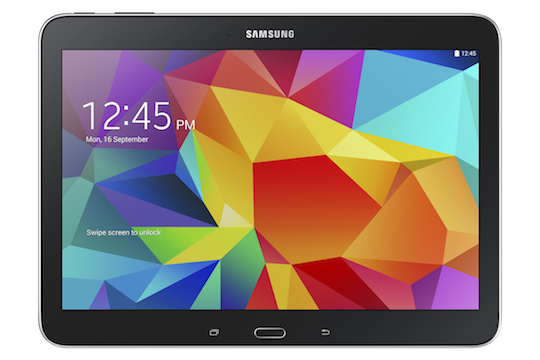 The 2014 GalaxyTab4
Prices have not been disclosed at the time of writing, but Samsung says the devices will become available "globally" before June ticks over into July. ®