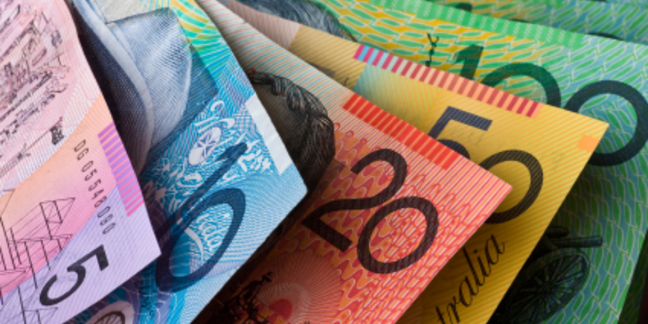 Online shoppers in Australia remain somewhat up in the air over the future of GST on their purchases.
There has been some confusion over whether the current position, in which GST is only collected on international purchases worth more than $AU1,000, would change, following discussions between state treasurers earlier this week.
ZDNet had reported that treasurer Joe Hockey was calling for state treasurers to move on the policy change, while at the same time, The Australian said that the plan had fallen through because premiers couldn't reach agreement in time.
The states' agreement is seen as necessary because the GST is legally a state tax, administered by the commonwealth.
Such a move would be controversial, since during the 2013 election campaign the then-opposition promised not to change the GST. Altering the import assessment policy would not, strictly speaking, represent a change to the GST: all purchases are strictly liable for GST now. The decision by customs not to try and assess low-value purchases is an administrative decision designed to contain the costs of collecting the tax.
Speaking to the ABC's AM program this morning (April 3), foreign minister Julie Bishop has stuck to the government's line that the GST isn't going to be altered, in spite of treasury boss Martin Parkinson saying a debate about the GST is necessary to keep Australia's budget in check.
"We're not changing the GST. Our promise at the last election was that there'd be no increase in the GST, and that remains our position," Bishop told AM presenter Chris Uhlmann.
Whether that remains a long-term commitment not to change customs' administrative arrangements is probably another matter.
Interestingly, the renewed GST debate comes as the Commonwealth Bank announces that online shopping operations run by Australia's department stores are growing faster than their online-only competitors.
"Omni-channel" retailers – those with large bricks-and-mortar brands as well as an online presence – rose by 22 per cent in the last year, the bank says, based on analysis of its customers' credit card transactions. Pure-play online retail only grew by 13 per cent, the bank said.
As Choice's Tom Godfrey told the Sydney Morning Herald, the growth "highlights how local retailers have overplayed the threat from international competitors when it comes to their calls for the lowering of the GST low-value threshold." ®
Sponsored: Webcast: Simplify data protection on AWS