This article is more than 1 year old
The Punch and Judy show is LIVE NOW cancelled
50/50 chance of launch as winds pick up
Updated Update at 14:12: Today' flights have been cancelled due to high winds. Highly irritating, but that's the British weather for you. We'll let you know when we've formed an alternative plan.
The Low Orbit Helium Assisted Navigator (LOHAN) "Punch" and "Judy" test flights are about to kick off - assuming the wind doesn't scupper today's operations.
Here's the LOHAN team this morning close to Ross-on-Wye, gearing up for today's tomfoolery. From left to right we have Paul Shackleton, Rob Eastwood, Anthony Stirk, Dave Akerman and El Reg's Drew Cullen: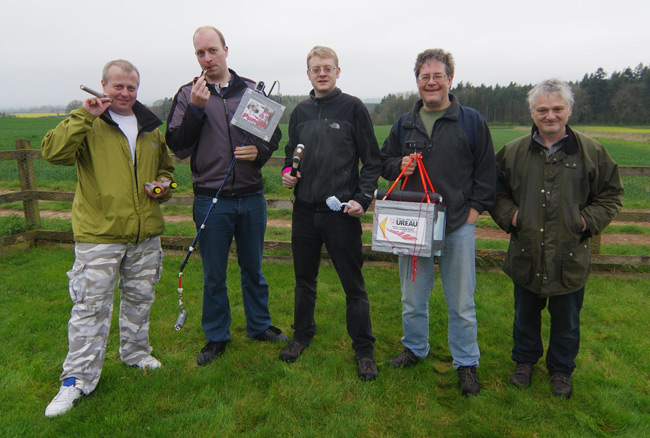 You catch this unlikely bunch of space misfits right now at the live vid stream from the launch site. Note there's no sound due the high probability of cussing.
However, the chance of getting off the ground is currently 50/50, and we're on hold in the hope the weather will improve.
If we do get in the air, the live stream will switch to the pursuit right here, and you'll be able to follow the flights on a map at spacenear.us. Live Picam images from the Punch payload will be available here.
For the radio hams out there, the mission callsigns and frequencies are:
Punch
SPEARS: Callsign SPEARS, 434.645 MHz
PAVA: Callsign PUNCH, 434.495
Picam: Callsign RICHARD, frequency 434.525
Judy
PAVA: Callsign JUDY, frequency 434.493
®
---
More from the lovely LOHAN:
---