Bendy or barmy: Why your next TV will be curved
That's some time during a 10-year refresh cycle, though
---
Depth gauge
Samsung's engineers have developed a picture processor specifically to enhance the image on curved panels. Called an Auto Depth Enhancer, it creates greater contrast and layered depth. A bit like 3D without the funny goggles.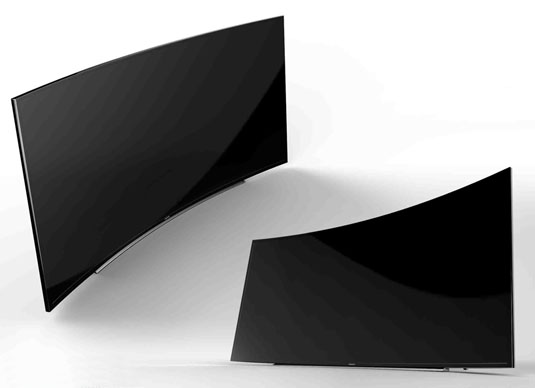 Keep it sweet: just like 3D TVs, the fixed curved panel sets have an ideal viewing position
The sweet spot also makes curved viewing a strangely singular experience, particularly on smaller screens. The most impressive experience is to be had on the largest models, typically from 78-inches upwards. A 105-inch 21:9 5K (5120 x 2160) curved prototype wears its curvature spectacularly well. The sheer size allows for more accommodating viewing – the sweet spot widens dramatically – while that Cinemascope aspect ratio is damn impressive.
Interestingly, as you view further back (3 to 4 metres), the curve begins to diminish to the point where it's barely noticeable. The image flattens and the sweet spot ceases to be a factor. Of course, at that distance you're not really getting the benefit of those extra UHD pixels on a 55-inch screen either.
Not every manufacturer seems as committed to a curved future as Samsung or LG. Japanese brands are keeping the faith with flatscreens, at least for 2014, although Panasonic did show both concave and convex OLED panels at CES, not least to prove it could make them if it really wanted.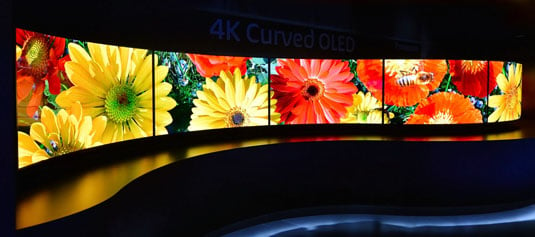 Panasonic gives in to the bends with a wave curved 55-inch OLED TVs at CES
But this flat intransigence may not last. The market dominance of Samsung and LG could be enough to convince others to pitch in for fear of losing valuable share. If affluent fashionistas warm to the new form factor, the 4K playground could warp rapidly.
While Samsung's curved strategy is focused on its HU8500 4K screens, it's also launching a Full HD H8000 range of curved models.
Flexible trend
Inevitably, having mastered how to bend flatpanels, the boffins from both LG and Samsung have now developed flexible tech to straighten them back up again. Both companies have shown prototype screens allow you to adjust the angle of the curve via remote control. The technical solutions differ slightly between Samsung and LG (the former uses some sort of concertina-approach while the latter employs a hinged rear) but the end result is much the same. As an example of unapologetic over-engineering, they're hard to beat.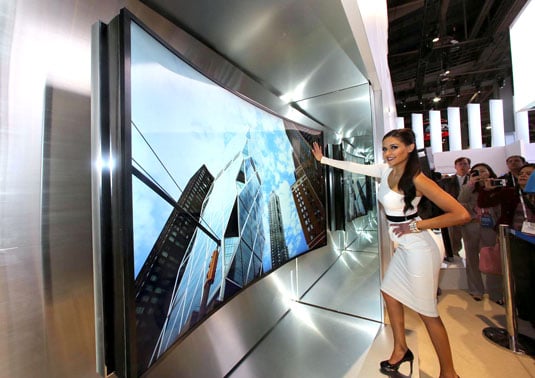 Bend it like Samsung: curved TV with a difference, it's flexible
Neither brand has offered much of a reason why consumers would want to pay a premium for the privilege of flexing curved televisions, although there may be some benefit in being able to control reflections or broaden the viewing position. At the Samsung EU forum, Guy Kinnell did suggest that if consumers really wanted a flat 4K UHD TV in the future, they could always buy a flexi-model and flatten it up. He may have been joking.
It remains to be seen if these new look TVs will win over the tech cognoscenti. Geoff Meads is lead instructor for CEDIA, the trade organisation which fosters and trains the custom install industry, purveyors of high-end home theatres and the like. He's far from convinced.
Downward curve?
"I'm currently filing curved flat panels in the same place I put 21:9 and 3D flat panel TVs, in the big box marked 'solutions looking for a problem'," he said. "Unless you plan on sitting incredibly close to the screen, or watch very wide aspect material, neither of which are likely on a domestic TV, there is simply no justification for the curve. Add in the fact that they won't sit flat on the wall and are almost certain to cause viewing 'sweet spots' and you've got a non-starter."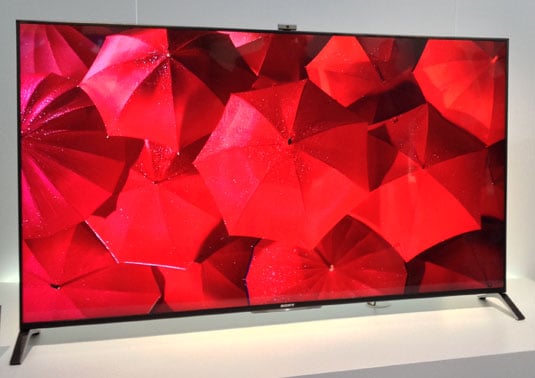 Sony plays it straight with the X85 65-inch flat panel 4K TV
4K fanciers now face a conundrum: join Samsung and LG and buy into UHD as a curved display format, or back a flattie. If Samsung is right and curved 4K really does transpire to be the future, then the rest of the market will flip quickly.
Buying early could actually be the best option if you want to stay on the straight and narrow. Falter and you could be left trawling eBay for your next TV upgrade in a few years from now. There again, the market might actually transpire to be limited to Oast houses and flat will be back in vogue. The TV business is suddenly getting really interesting again. ®