Intel and SGI have built a new supercomputer using an advanced coolant from 3M flowing directly over the hardware to slash the running costs of such systems, and possibly to boost performance.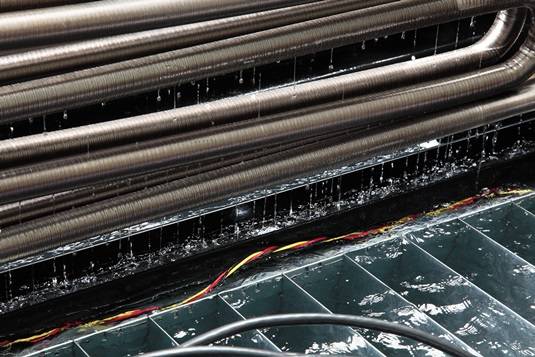 Don't try this with water
The SGI ICE X system uses Intel Xeon E5-2600 processors for grunt, and keeps them cool by passing 3M's Novec coolant directly over the chips. This gives almost unheard-of power density; Intel reckons it can pack up to 100 kilowatts of computing power per square meter using the new system.
"Modern data centers must increase the raw performance they deliver, but also do so efficiently by containing power consumption and operating costs," said Charles Wuishpard, general manager of workstation and HPC at Intel.
"Intel is continually innovating and improving microprocessor technologies to meet today's datacenter demands and is working with companies like 3M and SGI to explore advanced cooling technologies that improve energy efficiency in datacenters while also containing operating costs," Wuishpard says.
Taking out a bulky cooling system cuts the amount of space needed for a supercomputer by a factor of ten, says the company, and reduces the overall power consumption needed to maintain a healthy operating temperature by 95 per cent in comparison to air cooled systems.
Novec is a fluorinated liquid that 3M developed to be environmentally friendly but also highly effective at not damaging electronics or substances such as paper. It's used in fire control systems in some datacenters and also in the National Archive, home of the US Constitution and the Declaration of Independence.
It's also an excellent heat exchanger, and is looped into a second stage cooling system that uses water to draw away the heat, which can be recycled, either to heat buildings or for industrial uses or power generation.
"We are thrilled with the work that our collaboration with SGI and Intel has produced," said Joe Koch, business director for 3M electronics markets materials Division. "These advancements are a significant stepping stone in accelerating industry wide collaboration to optimize computer hardware design."
The test supercomputer is now up and running, but the three companies are also building a similar super for the combined operations of the Naval Research Laboratory, Lawrence Berkeley National Labs, and APC by Schneider Electric system to act as a second test bed. ®
Similar topics
Broader topics