Wanna build a module for Google's Project Ara mix-and-match phone? Here are your specs
Developlent kit released for hardcore hardware hacks only
---
Just days before its first Project Ara Developer Conference is scheduled to begin, Google has released the device's Module Developers Kit (MDK), a set of plans and documentation designed to get hardware hackers started building modules for the componentized, mix-and-match experimental smartphone.
Google first unveiled Project Ara in 2013 as a research project within its Motorola Mobility division. But although it's in the process of selling off most of Motorola to Lenovo, the Chocolate Factory has kept Ara in-house, where it appears to be moving full steam ahead.
The version of the MDK made available on Wednesday is just the first alpha release. Google says it plans to ship several more versions throughout 2014, leading up to a beta release by the end of the year.
The current kit isn't for the faint of heart, either. It's not your typical SDK that you can just download, load up in your favorite text editor or IDE, and start tinkering. Ara isn't even ready to have user software built for it yet. Rather, Google is letting the outside world give input on the design and implementation of the prototype Ara hardware itself.
As such, the MDK contains very little source code, other than a few drivers for some of the prototype modules. The rest is all circuit schematics and structural diagrams, offered in PDF, STEP (Standard for the Exchange of Product model data), and EDA (Electronic Design Automation) file formats.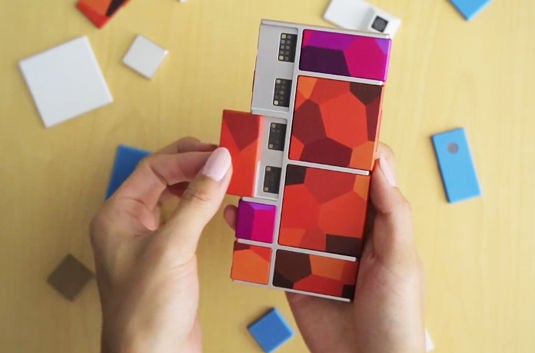 Think you've got what it takes to build a module for Google's "Lego phone"? Now's your chance
There's also an 81-page manual outlining the basics of the Project Ara platform, including its goals and some guiding principles for Ara module design, before going into overviews of each of the prototype reference modules included in the MDK.
Beyond that, though, there's precious little detailed documentation on the platform so far. Google says more light will be shed during the various sessions of the upcoming Project Ara Developers Conference, which is scheduled to be conducted as an online, virtual event on April 15 through 16 and will be the first of three such conferences to be held this year.
A limited number of participants will also be invited to attend the conference in-person at the Computer History Museum in Mountain View, California, where we assume they'll be able to get their hands on prototype hardware, rather than just gazing at diagrams.
The Project Ara MDK website also says that an MDK software depository, some project FAQs, and links to sites of Google's hardware partner companies are coming soon.
One disappointment about the Project Ara MDK, however, is its license. Google may be releasing its specs and plans to the public, but there's nothing "open source" about this undertaking.
The Project Ara license [PDF] is six pages long and it stipulates all sorts of conditions, ranging from intellectual property cross-licensing terms, to forbidding developers from working on forks or projects derivative of Project Ara, to specifying how modules must store and manage users' private data. And Google reserves the right to unilaterally alter the terms of the license agreement when it releases new versions of the MDK.
Then again, after all of the R&D that Google has put into this project so far, it was probably wishful thinking to expect it to just give its secrets away. And given that it's by no means certain that Project Ara or any similar technology will ever reach the public, with or without Google's backing, there is probably no small number of hardware developers who would be willing to sign on as Google's partners if it meant their projects could gain a boost from the Chocolate Factory's mega-deep pockets.
Google has invited anyone interested in discussing Ara to leave questions or comments in the newly created Ara Module Developers online forum. ®