This article is more than 1 year old
ROBONAUT to find feet after Monday ISS supply mission
Legless robot gets hardware upgrade
On Monday, SpaceX is scheduled to fire off its third resupply mission to the International Space Station, and among the nearly 5,000 pounds of supplies will be a pair of robotic legs for the station's mechanical inhabitant.
Robonaut 2 (R2) is a humanoid robot torso with arms designed and built by the NASA Johnson Space Center Texas. The hardware helpmate has been in low-Earth orbit since 2011, helping astronauts deal with problems both inside and outside the ISS. Now, after its legs are fitted, the robot will be able to take on more responsibilities.
"NASA has explored with robots for more than a decade, from the stalwart rovers on Mars to R2 on the station," said Michael Gazarik, NASA's associate administrator for space technology in Washington.
"Our investment in robotic technology development is helping us to bolster productivity by applying robotics technology and devices to fortify and enhance individual human capabilities, performance and safety in space."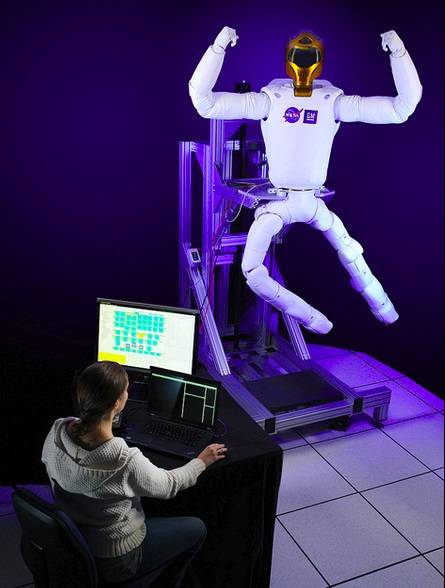 Hurrah, I'm no longer legless
Robonaut's legs aren't as limited as our human limbs; each has seven joints and the "feet" are manipulators that enable the machine to anchor itself while using both hands on complex jobs, and cameras to ensure it gets a solid grip on walkways and safety handles.
Once the legs have been delivered to the ISS, the crew will affix them to Robonaut's torso and begin running through series of software upgrades to its operating system that will allow the robot to be either programmed for day-to-day functions or to act under remote control from one of the astronauts.
R2 has already distinguished itself in both fields. The upper part of the robot has been designed along humanoid lines so that it can use the same tools and instrument controls as its human counterparts, but the new legs will give R2 a much wider range. ®