Mozilla has appointed ex-long-time employee Chris Beard to head the collective as interim CEO after the old boss Brendan Eich was forced out for donating to a group opposing gay marriage.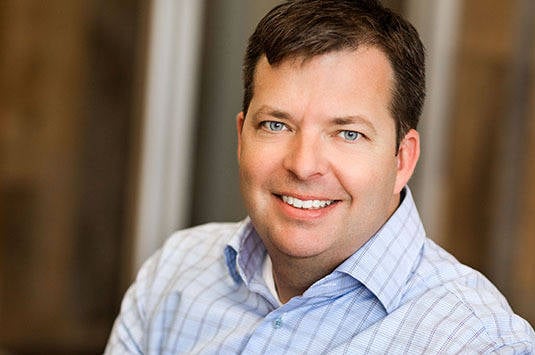 Beard is likely to keep his views on gay marriage to himself
"Mozilla needs to act quickly and decisively," said Mitchell Baker, executive chairwoman at Mozilla. "This is key for any leader at Mozilla, including our CEO, whether interim or otherwise. Chris' experience and insight is highly aligned with our goals. We will continue to deliver Firefox OS to additional markets and form factors in 2014 as we demonstrate the unique user experiences that only the open Web can provide."
Beard joined Mozilla a decade ago and played a key role in developing Firefox for Android and Firefox OS for mobile. He held both chief marketing officer and chief innovation officer roles in the organization, but left last July to join Silicon Valley VC firm Greylock Partners as executive in residence.
Now he's back at Mozilla, and his first order of business is recruitment. Mozilla has lost half its board and its CEO in the last month, and Beard's job is to first find new members of the board and then begin the search for a leader who will be acceptable to the employees and the wider Mozilla community.
"Chris has been a Mozillian longer than most," said Baker. "I have relied on his judgement and advice for nearly a decade. This is an excellent time for Chris to bring his understanding of Mozilla to the Board."
Beard certainly looks like a safe pair of hands who won't rile up Mozilla or its users – but the same could have been said of Brendan Eich, who had helped found the organization and served as the chief technology officer until his short-lived promotion.
What did Eich in was his financial support for Proposition 8, the 2008 California plebiscite on whether to allow two people of the same sex to get married in the Golden State. Eich's support for the marriage inequality initiative angered many inside and outside the company, and he resigned 11 days into the job after it became clear that resistance to him wasn't going to go away.
Beard didn't publicly comment on Eich's appointment, although he did forward a number of articles on the topic on his Twitter account. Social media comments from Mozillans look positive at this point, but Beard has a lot of healing to do in the troubled group. ®