This article is more than 1 year old
Reg gets sneak peek of Getac's chunky TOUGH AS NAILS 8.1-incher
You think you're hard? Er. Yes
Pics Getac has been a major player in the rugged tech market for 25 years, offering tablets, laptops and even servers built to withstand serious physical abuse. The latest in the line is the T800 – a chunky compact 8.1-inch tablet available with Windows 7 or 8.1.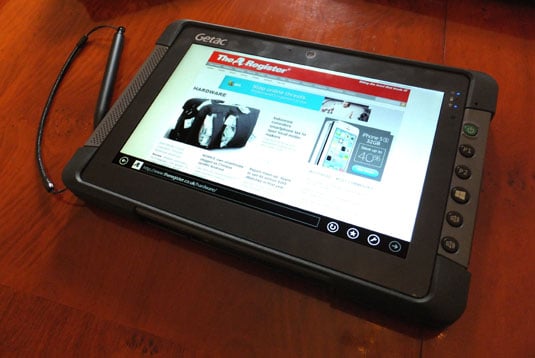 Getac T800 pre-production sample, but close to the real thing
El Reg was given a sneak preview of a pre-production sample of this robust fondleslab that notches up MIL-STD-810G and IP65 ratings. In short it can take the knocks, drops and plops.
Inside is an Intel N3530 2.16GHz quad-core Pentium processor, 4GB of RAM and a 64GB or 128GB SSD. Battery life is up to eight hours but the SnapBack clip on battery pack extends this to give 16 hours in total: enough to get most folk through the day. The SnapBack system isn't just limited to batteries as a SmartCard reader can be added this way too.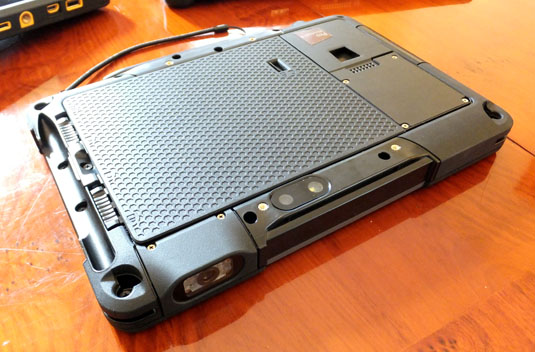 Kitted out with the barcode reader option
The device has optional interfacing that has to be factory fitted – unfortunately, it can't be swapped over for other components by the user. The options include GPS, serial port, USB 3.0 port, barcode reader and Tri-Pass through for vehicle antenna. However, there is 802.11ac Wi-Fi on board.
The GPS side of things is rather interesting though, as Getac has its own Virtual GPS software for its products that enables multiple com ports to be created to allow different applications to simultaneously access the GPS hardware.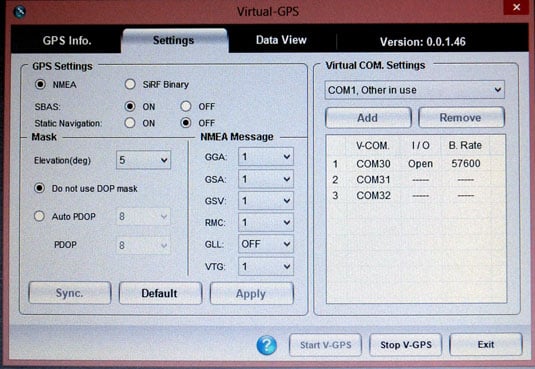 Getac Virtual GPS software creates additional ports for multi app connectivity
In use, even the pre-production unit with the older N3520 chip proved swift. The digitiser pen aligns accurately on the 1280 x 800 display; again, not a production screen shown here.
Getac relies on its own Lumibond process to deliver a toughened display with better visibility in sunlight that doesn't compromise battery life.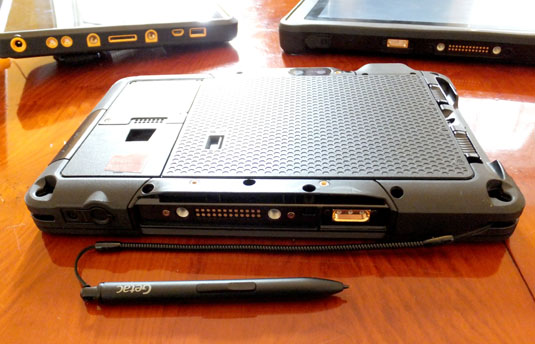 Docking features for vehicle use are on board too
Measuring up at 227 x 151 x 24mm and weighing 880g, it's considered slim and lightweight in sectors, such as field services and logistics that its aimed at. Indeed, you'd soon tire of doing some e-reading on the train with the Getac T800, but with that dust and splash protection, it'll certainly prove its worth on the beach.
The Getac T800 will be available to pre-order from 16 April 2014, starting at £1099 excluding VAT for the baseline model, and will be on sale around May/June. ®