And so without further ado, the moment had arrived to get Punch into the air: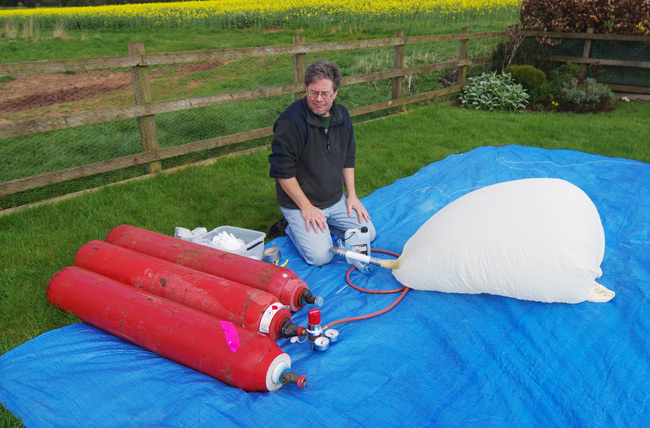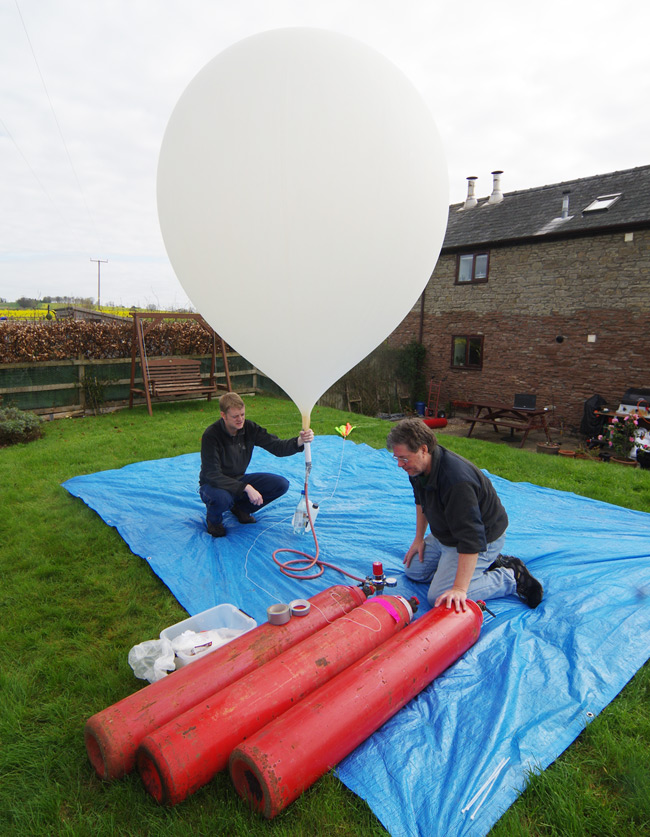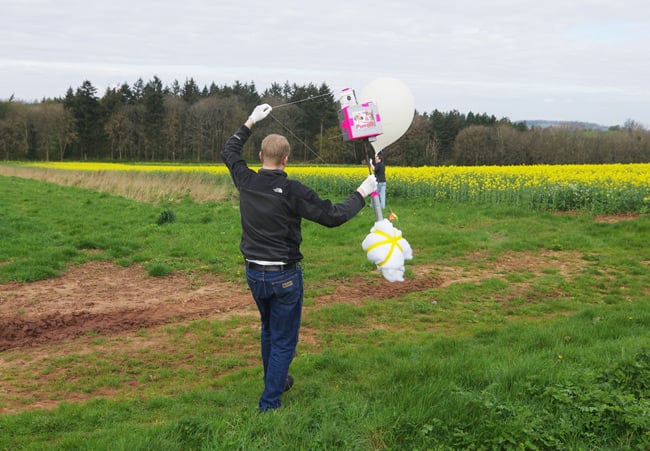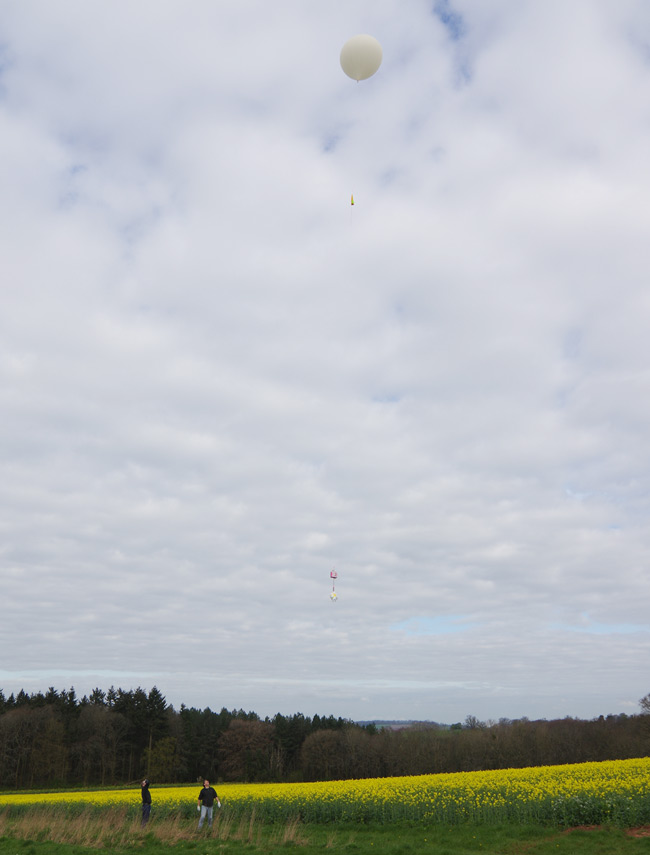 Here's a quick montage of Picam images as the payload rose majestically heavenwards: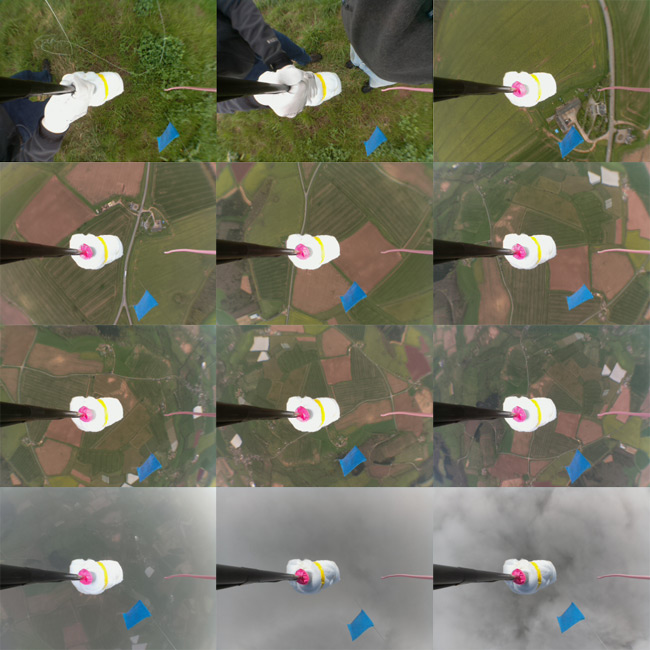 In case you're wondering, the little blue flag is the PAVA tracker name label, fixed to one of the antennas. The Picam had a wide-angle lens fitted, which isn't top quality, but gives a decent field of view to capture rocket motor blasts.
Or not, as the case may be, because a blown fuse in SPEARS scuppered the test. There will be more on the reason for that later in the week, when we'll reveal the comedy oversight behind the fail.
Having seen Punch off, and got Judy in the air (see below), it was into the pursuit vehicles and on the road as the payload drifted eastwards: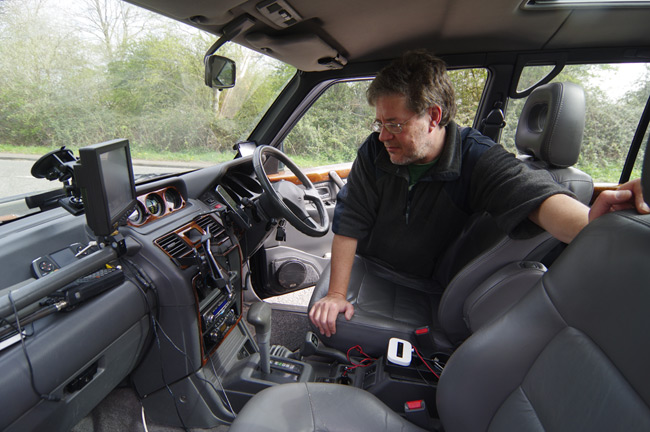 Here's the track from the Picam rig (callsign "RICHARD")...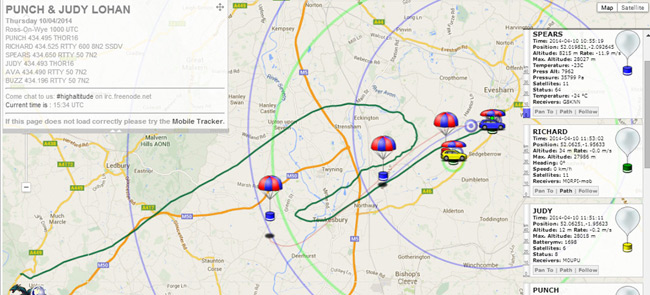 ...and there's a .kmz of the flight here.
Balloon burst came at 27,986m, and the payload came down in a field just off the A46 close to Evesham in Worcestershire: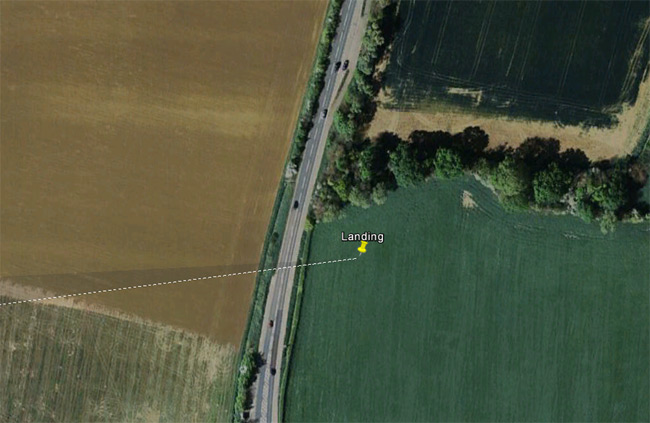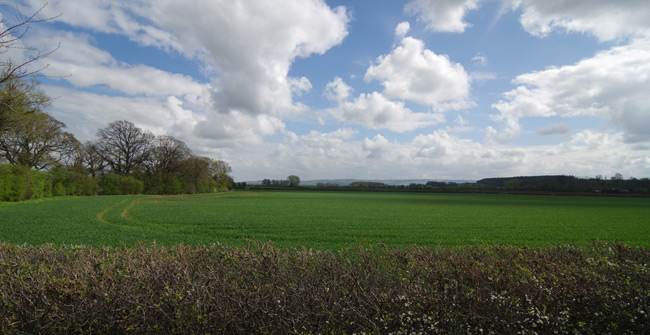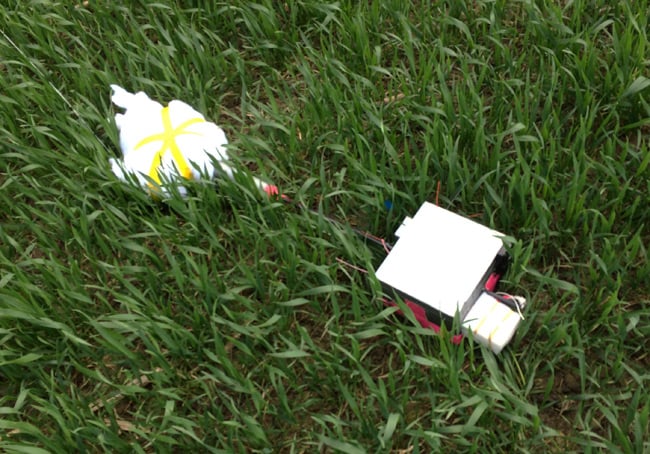 While you imagine the conversation between the rather bemused farmer who owned the field and Anthony Stirk, who quite correctly went off to get permission to recover Punch, enjoy a second Picam montage of the descent: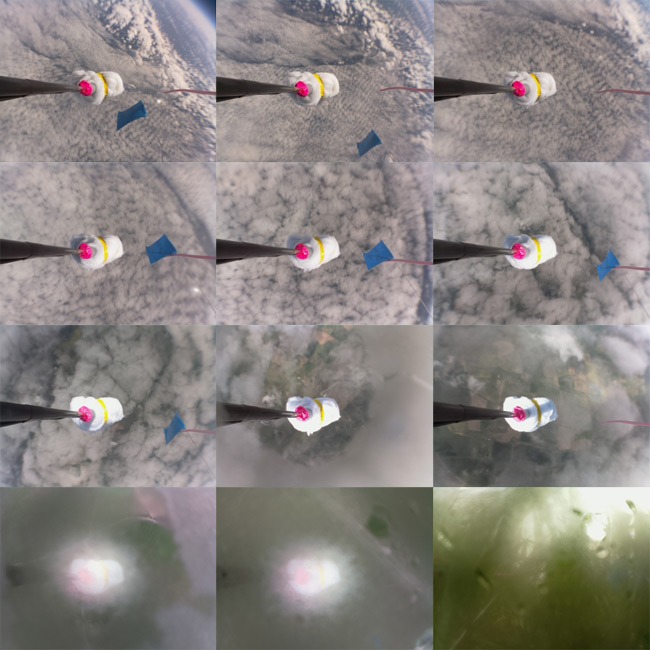 With Anthony tackling local landowners, myself and Dave rushed of in pursuit of...