Judy
The Judy payload was intended to test the Vulture 2's space-grade Polyimide Thermofoil flexible rocket motor heater, which will prevent the Cesaroni 54mm 3G casing from catching a nasty cold:

Initial ground testing confirmed the heater would do the job, but our concern was that it might melt down at high altitude due to the absence of air.
Accordingly, we got our hands on a 12V aquarium thermostat to prevent possible runaway temperatures, especially once the heater was sealed inside some monster heatshrink: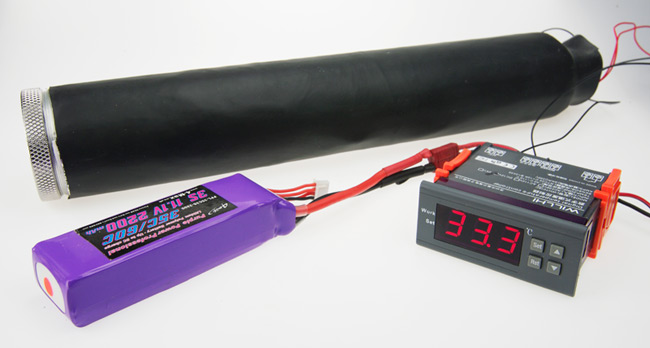 Of course, the only way to find out for sure was to get the thing up in the air, for which we present the Judy payload box: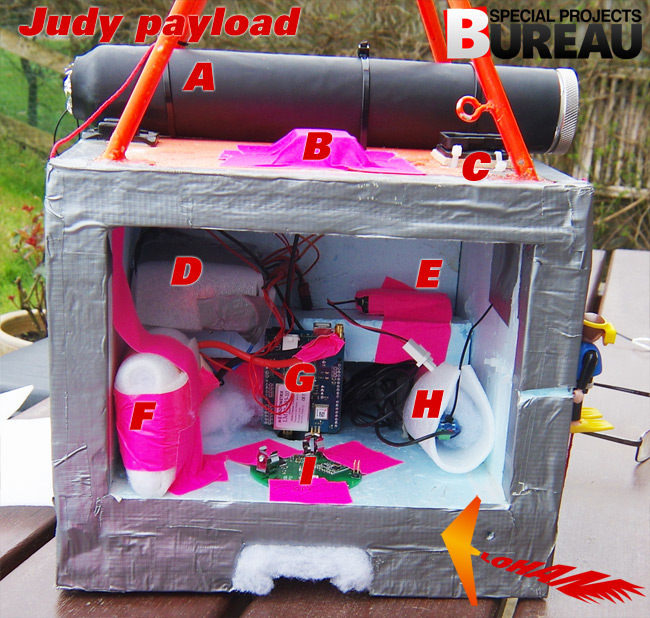 Cesaroni 54mm motor casing
GPS unit
Mount for "Electronics-Depot HD1080P" camera
Motor heater thermostat
Doomsday cut-down batteries
Motor heater LiPo
RockBLOCK/Arduino doomsday boards
Motor temperature logger
Back-up tracker
The temperature logger is an off-the-shelf unit, connected to a NTC thermocouple taped to the inside of the motor case.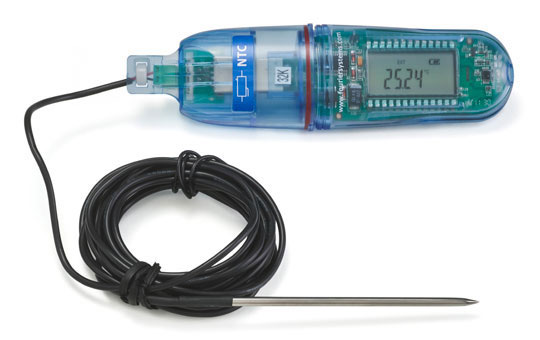 Here's an earlier snap, taken as we prepared the payload, including the budget Chinese camera, making its first flight into the chilly blue yonder: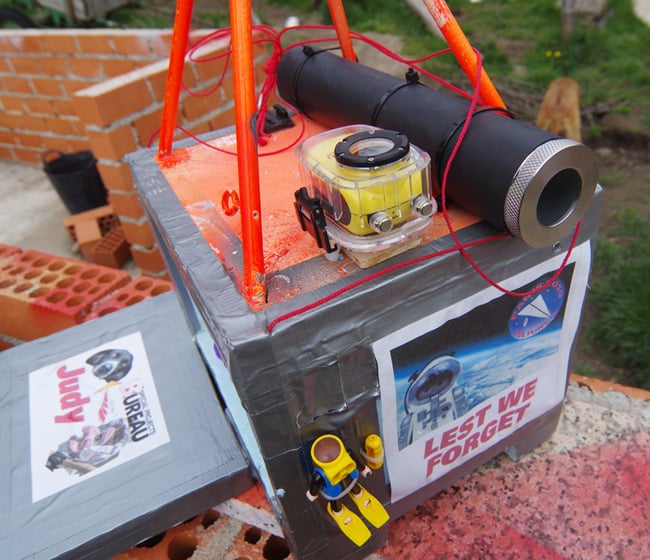 The Frogmonaut has been a LOHAN test flight regular since the heroic Playmonaut English Channel tragedy, and we invite readers to raise a pint to both miniature team members.
The Judy mission also carried the RockBLOCK-Ardunio sandwich component of the LOHAN doomsday rig...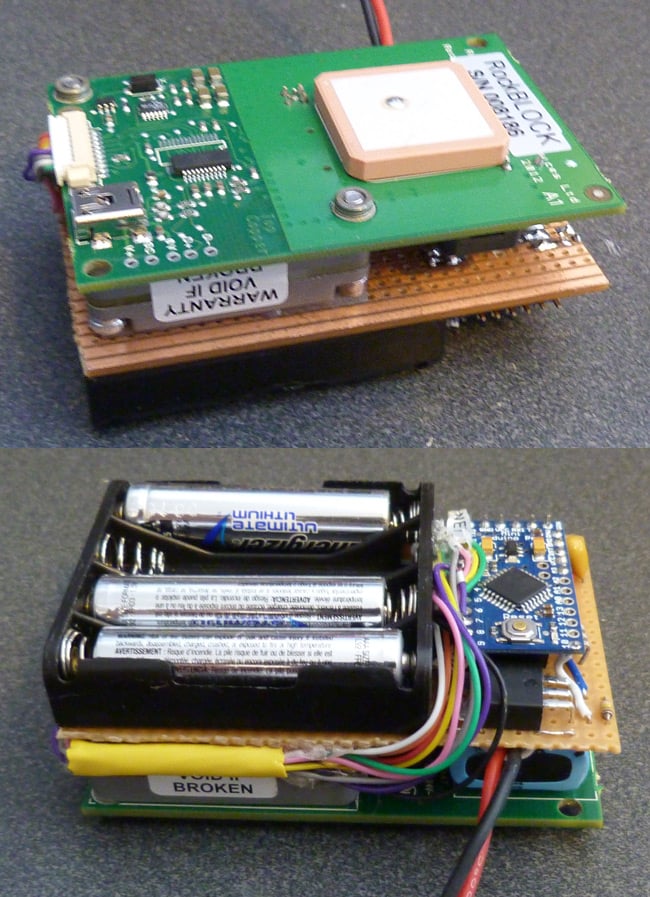 ...which commands an emergency cut-down from Dave Akerman's Big Red Abort Switch To Release Aerial Payload (BRASTRAP) box: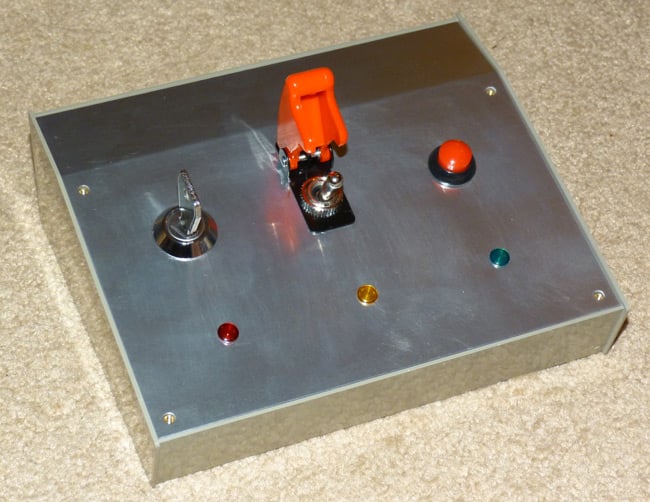 The system works by sending a text message from BRASTRAP via a wireless net connection, the RockBLOCK servers and the Iridium satellite network to the onboard sandwich, which in turn trigers an explosive cut-down via MOSFET.
We decided that since it wasn't critical for Judy to reach balloon burst altitude, we might as well give the system a real-world test following a satisfactory try-out on the ground last year. That's why the payload video camera is pointing upwards, to record the doomsday moment.