So, back to Baconur for the launch: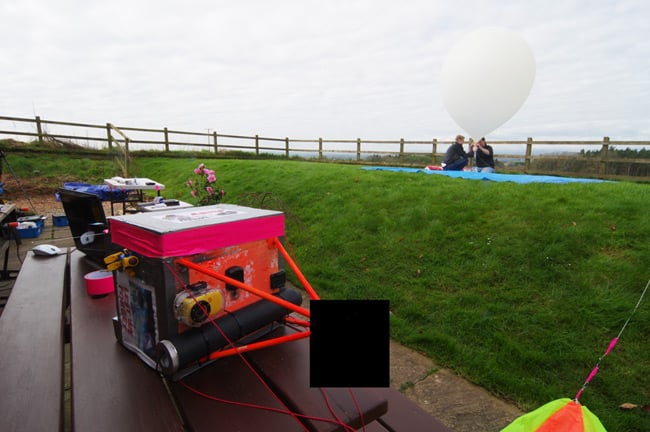 The redacted section of the photograph contains a classified piece of equipment we are not at present at liberty to reveal, but rest assured the required security clearance is in the post.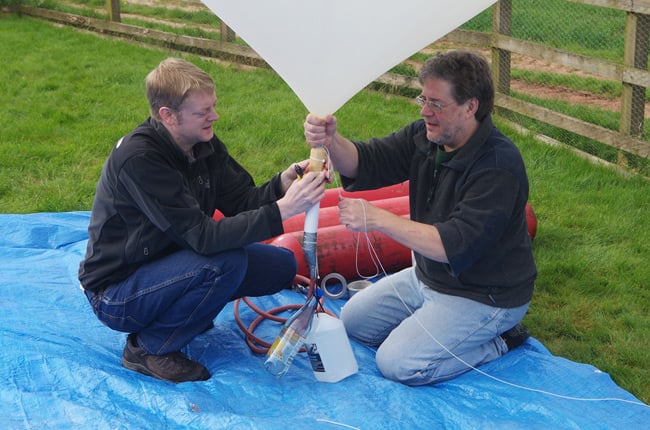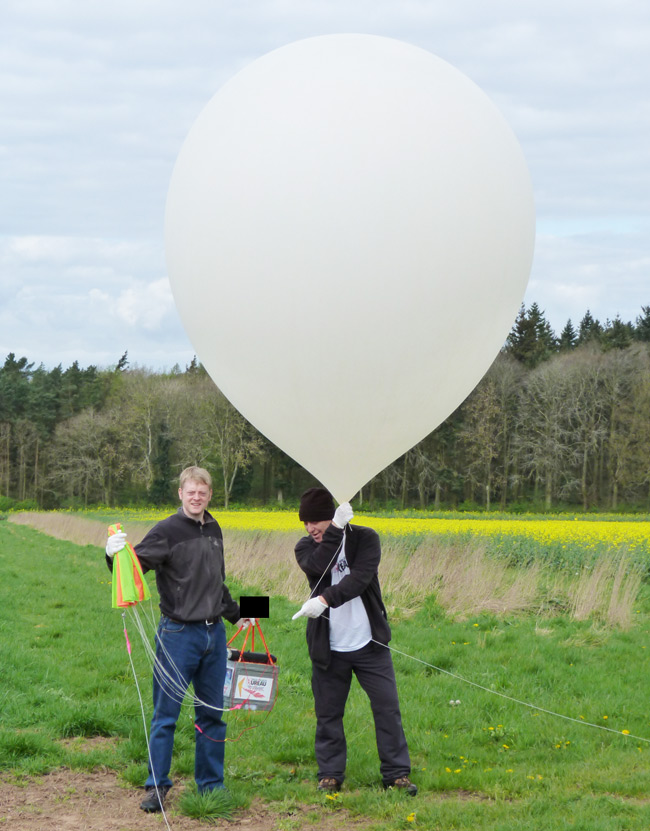 Yes indeed folks, I finally got to do a launch myself: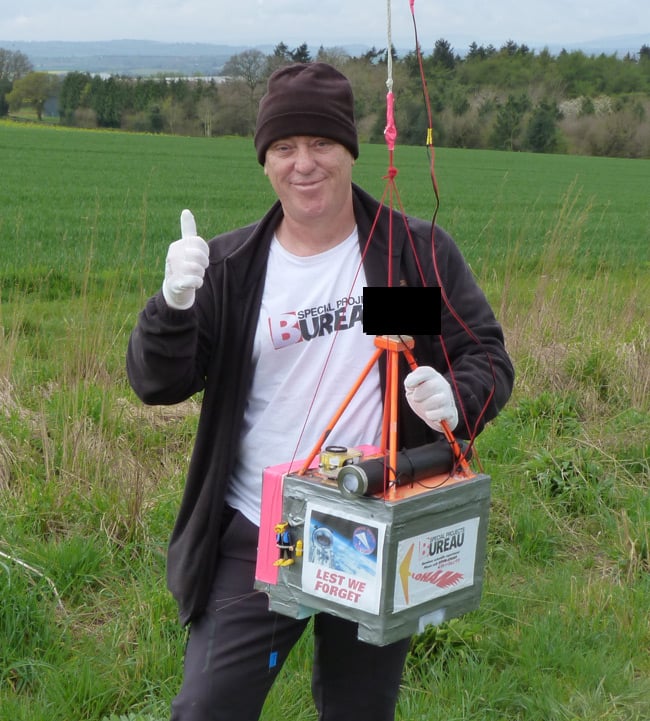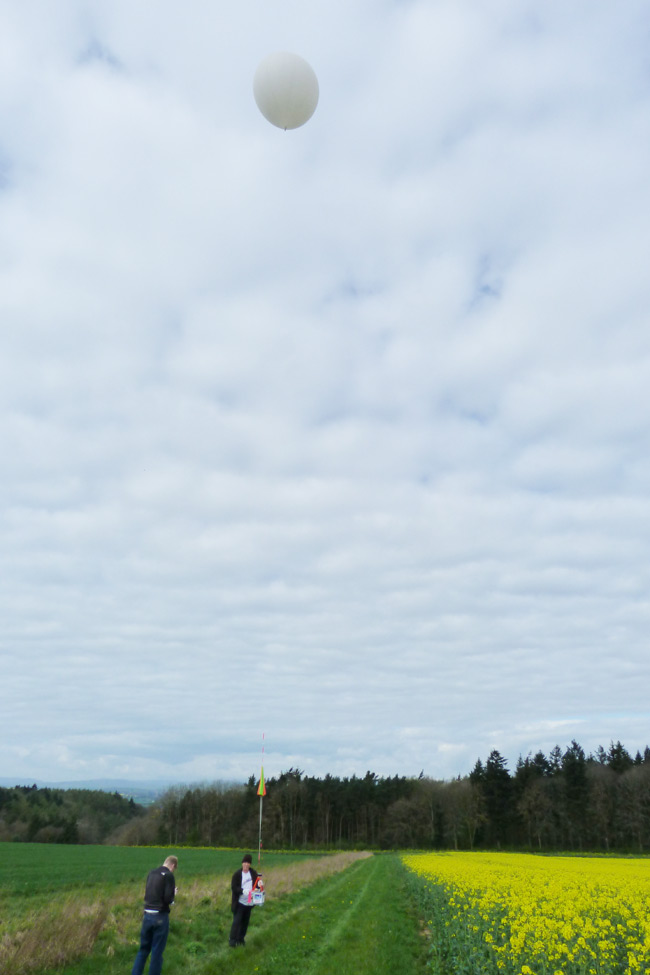 Since Judy launched not long after Punch, it drifted in the same direction, and came down just 4km from the first payload, in the village of Ashton under Hill, following balloon burst at 27,939m. Here's the track on Google Earth (.kmz here), using data from an onboard back-up tracker.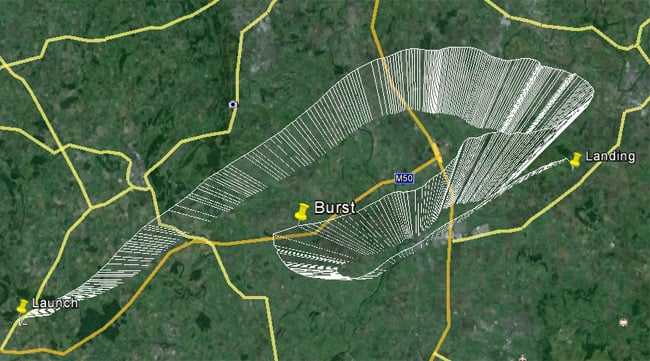 But hold on a minute, we hear you cry, what about the doomsday cut-down? Well, in a second Punch and Judy top comedy moment, when we decided to press the big red button, we didn't have a 3G connection in the pursuit vehicle.
As soon as we did, there was a problem sending the command, for reasons as yet undetermined. If the thing had worked, then Judy wouldn't have landed here...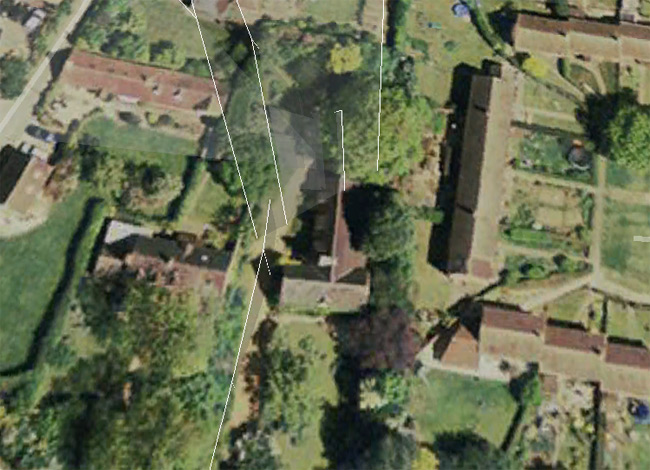 ...with the balloon up a tree...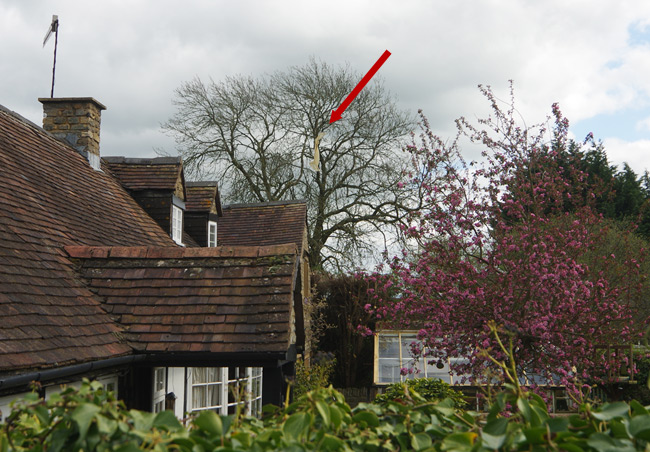 ...and the payload and chute in a garden hedge: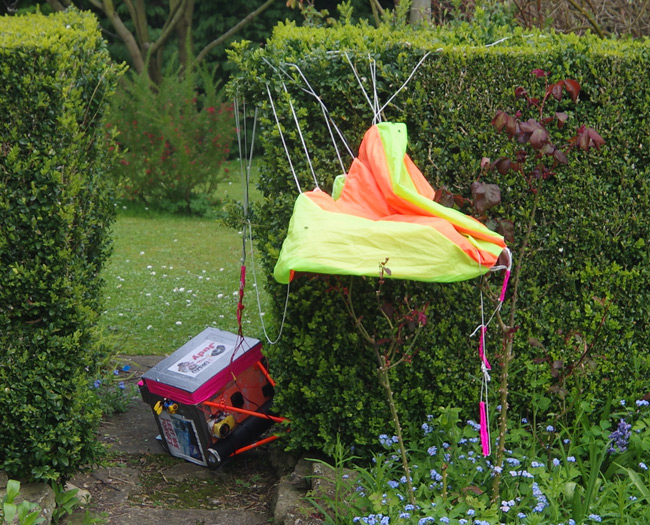 The garden gate was open, so I went in and knocked on the front door, but no one was home. Having pulled the remains of the balloon from the tree, and made certain the landing hadn't done any damage, I left it at that.
If you take a close look at the .kmz track, you can see that the payload then made its way to the local pub, where the tracker was turned off and much-needed beer was taken.
So, in summary, here's the outcome of the various mission elements:
SPEARS: Failed due to blown fuse
Punch payload mini camera: Successfully recorded 1h 12 min of in-flight video
Rocket motor heater: Worked as expected
Doomsday rig: Failed to establish connection, then went titsup
Judy payload video camera: Successfully recorded 40 min of video
Classified Judy payload: Awaiting results from the supplier
As this has been a bit of an epic round-up, we're preparing separate pieces on the SPEARS and BRASTRAP issues, the budget camera results, the rocket motor heater, and of course the classified device.
As ever, it's a tip of the hat to all the LOHAN team members for their sterling efforts, even if we evidently have more work ahead resolving the last few glitches. Suffice it to say, we're planning a "Punch 2" flight asap, for a second go at the rocket motor ignition. ®
---
More from the lovely LOHAN:
---