This article is more than 1 year old
Kingston DataTraveler MicroDuo: Turn your phone into a 72GB beast
USB-usiness in the front, micro-USB party in the back
Review The Kingston DataTraveler microDuo is a convenient flash storage device that features a full-size USB interface at one end and micro USB at the other.
The thinking here is that you can upload data to it from your computer or NAS box, and then stuff it into your phone or tablet for easy file sharing and to supplement any fixed storage limits. Likewise you can offload photos and video recordings from your handset, so you can keep on shooting.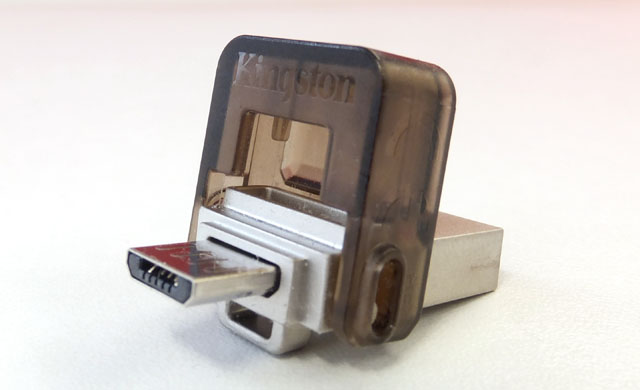 Kingston DataTraveler microDuo reveals its Android appeal
There are a few prerequisites though, as the micro-USB-connected device will need to support USB On-The-Go (OTG). So that rules out Windows Phone and iOS devices – although, iPads can access external storage using Apple's Camera Adapter kit, but that's a rather expensive diversion.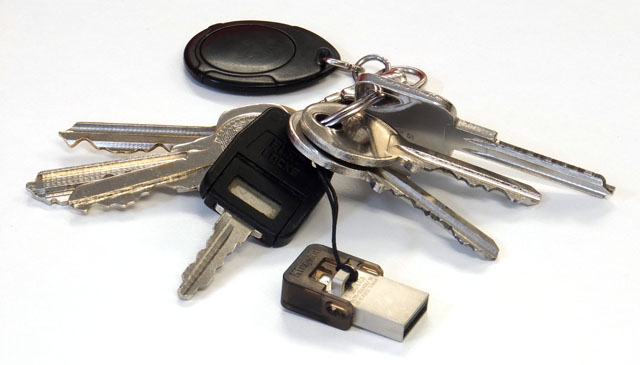 Lanyard provided but there's no quick release here
OK, so all we're looking at here is a tiny USB 2.0 flash drive with dual interfacing. But with capacities spanning from 8GB up to 64GB, one of these gadgets will cost you a good deal less than, say, paying to have a 16GB phone with fixed storage over an 8GB base model.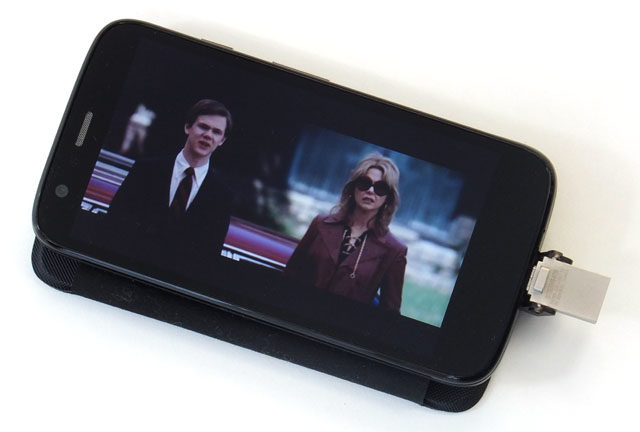 Motorola Moto G with a 64GB Kingston DataTraveler microDuo
A case in point is Motorola's Moto G. Arguably the most popular low-cost Android handset on sale at the moment. You'd pay about £40 more to increase the storage by a mere 8GB, whereas a 32GB microDuo would cost you just £14. That said, the Moto G doesn't yet appear on Kingston's compatibility list, but I've tested it and it works fine playing audio and full HD video from the microDuo without a hitch. Likewise, images can be accessed instantly by selecting Albums from the Gallery app.
Setting a path in VLC Player scans the microDuo (left), copying in Astro File Manager is simple and swift (right)
Even though USB OTG isn't supported on Windows Phones, out of curiosity I did plumb the microDuo into a Nokia WinPho 8 Lumia 820 but, unsurprisingly, the storage wasn't recognised. So I dug out a Nokia E7 Symbian phone, which was among the first handsets to support this feature, and after warning about power consumption, it was plain sailing apart from a reluctance to play full HD movies. Still, MS Office for Symbian could access files easily and open them up.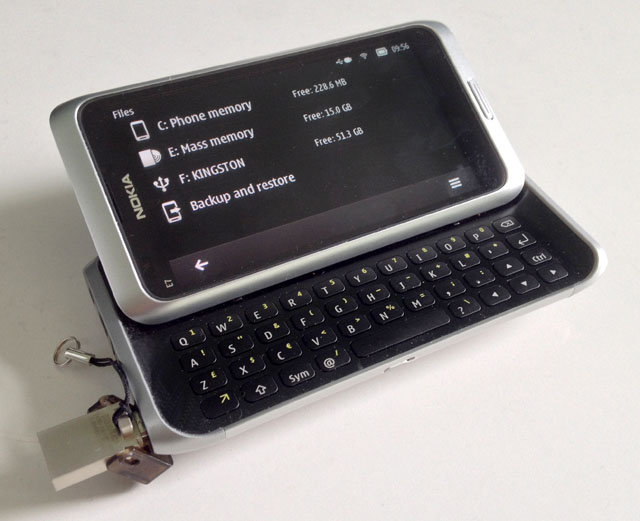 Currently, Nokia Lumia handsets can't do USB On-The-Go but this old Symbian E7 can